A 'model home' for Number Eight
May 28, 2019 9:00 am
Waldeck are proud to be supporting Tamworth charity, 'Number Eight' which provides housing and life skills to young mums with no support network.
The charity is currently looking to purchase a second property and is fundraising to secure a deposit and enable important renovation works including a new kitchen, a playroom extension and a utility area to facilitate better teaching and living facilities for the young mums and their babies living at the house.
As part of the fundraising, Waldeck have created a 3D interactive model of the proposed renovation works, which demonstrates where in the house donations could be spent.
Trainee Technician, Angus Marr, who created the model explains: "The charities aspirations are to communicate and demonstrate visually where monies raised are to be spent on the renovation works.
"The Waldeck team looked to address this by developing a 3D model of the current property, working from the latest survey information. The team have established a free to view hosting and sharing environment where the model can be retrieved without the need for expensive software, which allows the model to be accessed by a secure link on a PC, tablet or mobile phone.
"As the project progresses towards completion, we will be keeping the model updated in-line with the renovation works, highlighting which aspects have been completed and also which aspects will be targeted next, subject to securing the required level of funding."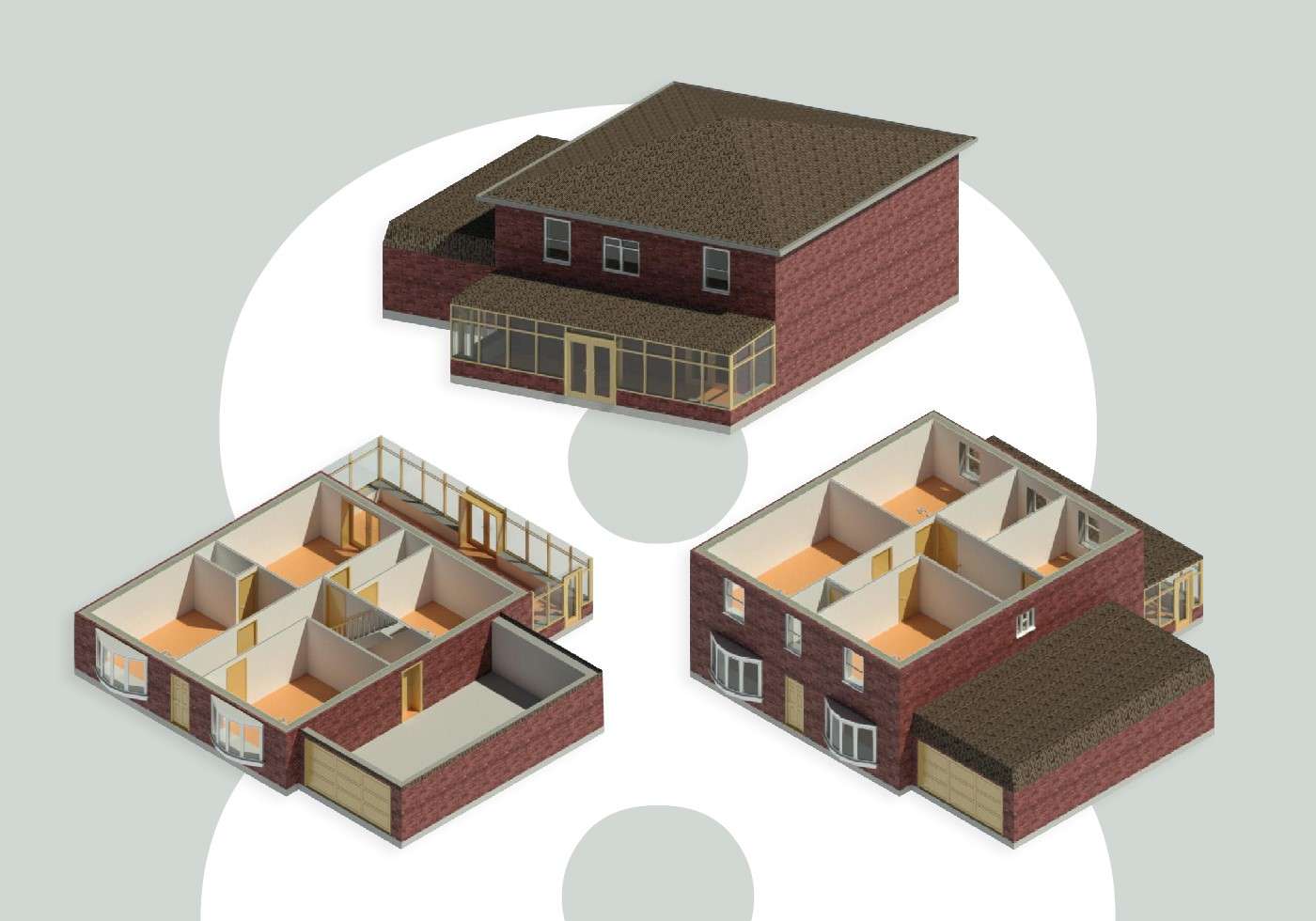 Take a live tour of the model here: https://autode.sk/2Z9J79K
More about Number Eight – The story so far21
Number Eight was established in 2014 as a pilot scheme within Home-Start in Tamworth, to offer local provision for young mums and their babies. This service was lacking considerably, especially as at the time Tamworth had the highest rate of teenage parents in Europe, highest rate of child protection in Staffordshire for neglect, and very low levels of attainment at GCSE level.
Number Eight soon secured their first home and renovated it with generous donations of goods, time and money, before their first mum and baby moved in. This steep learning curve paid off, and the staff soon established a reputation for Number Eight as being a charity that make a difference through nurture not lecture, with firm boundaries and excellent outcomes for both the young mums and their babies.
Following the success of their first home, and after much renovation by volunteers and staff, Number Eight's second home opened in 2017. The charity now has the opportunity to purchase this property the landlord and renovate into a more suitable environment.
Through their journey so far, Number Eight have some impressive statistics to be proud of:
Only 10% of the young mums who move in with Number Eight have a GCSE, but when they move on, 94% are either in education or employed.
100% of the young mums who Number Eight have supported into their own independent homes are still living in them. No-one has been evicted for non-payment of rent, which the charity puts down to learning about how to budget and cook healthy meals on a budget, whilst they are living with Number Eight.
95% of the babies continue to live in the care of their young mum without social service involvement.