Waldeck experts join St George's 'Futures Week' Workshops
February 12, 2020 4:19 pm
Today Amy and Sagal from Waldeck's Digital & Technologies team joined St George's Academy's 'Futures Week' to run some fun, interactive activities for their Year 10 students.
In collaboration with Reader in BIM, David Heesom from the University of Wolverhampton, the team shared their knowledge and experiences with groups of the students, showcasing equipment we use on projects for clients. This included some of our virtual reality headsets, laser scanning equipment and drones.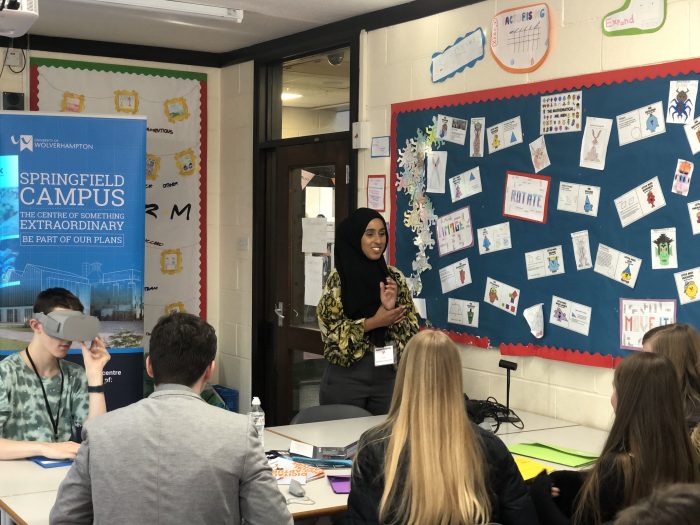 Futures Week is being run by the school as an alternative to a traditional week's work experience and has seen representatives from local organisations such as the Lincolnshire Police, Royal Navy, Lincolnshire Co-op and Lindum Group run sessions for the 350 students.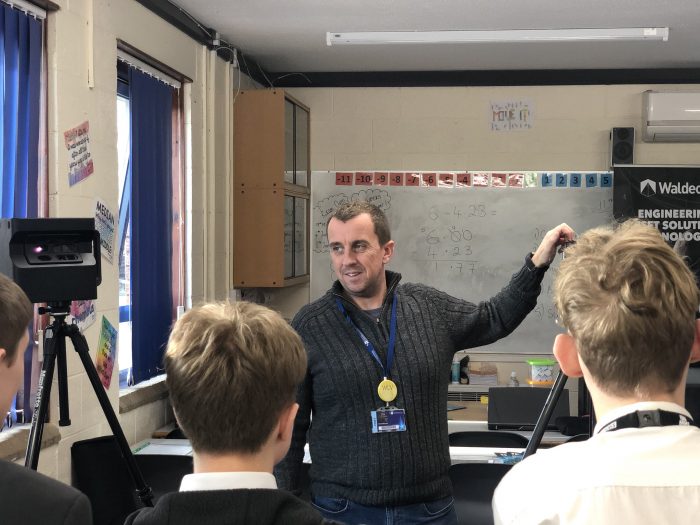 Head of Digital Capture, Amy Cheeseman shared: "We had a fantastic day sharing our stories and gadgets with the students, the workshops proved highly engaging and saw a great level of response from the Year 10's.
"The theory behind the Futures Week programme is something I haven't seen done before, but the variety of insight into different career options created by providing the students with exposure to such a wide variety of businesses was brilliant to see. I hope the students enjoyed the day as much as we did."