Waldeck's Mechanical & Electrical Building Services Design team are helping to deliver the state-of-the-art facility which is set to open in September 2021.
The Catalyst building will support students to study flexible degrees that meet their needs and those of employers, and help students secure highly-skilled jobs.
The facility will act as a study base for 6,500 new apprenticeships by 2030, and once complete, will be home to a dedicated Apprenticeships and Digital Skills' hub, an employer hub, a modern library and learning hub, a new food court and flexible event space.
Luke Mitchell, Waldeck's Project Lead, shared:
"It has been great to visit site recently and see the design going in as intended. You'll see in the progress photos below how far the project has progressed over recent months."

"Imtech Engineering Services are doing a great job and it has been a pleasure working with their team to date. We are very much looking forward to seeing the facility come to life as it opens up later this year."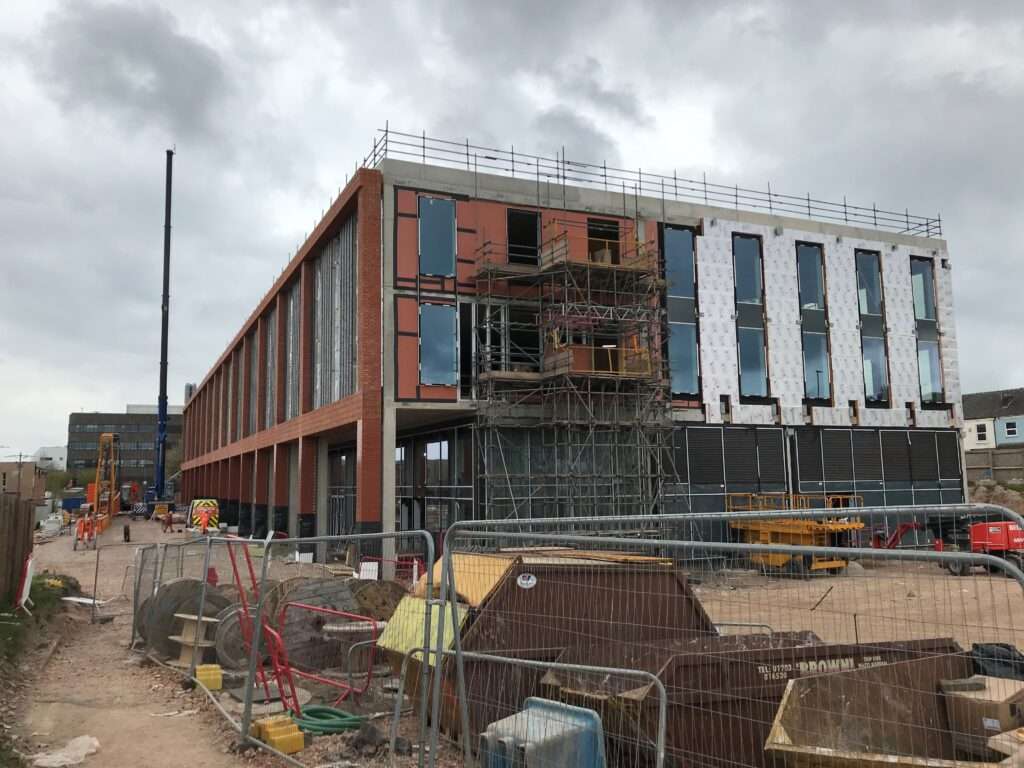 Professor Martin Jones, Deputy Vice-Chancellor of Staffordshire University, said the building would have a positive impact on students and the wider community:
"The new Catalyst Building will enhance the learning and social experience of all of our students, enabling them to achieve their full potential and to play an active part in the life of the University and wider community.

"The cutting-edge facilities will support our students to study flexible degrees that meet their needs and those of employers. The University plans to be the catalyst in transforming lives and prospects and helping students secure highly-skilled jobs.

"Many of our students come from the local area and our investment in them, through the Catalyst building and the work of the University, is supporting the region to grow and take on the challenges of the 21st century."
Find out more about Waldeck's Mechanical & Electrical Building Services capability here >