Project overview
The teams at Waldeck and sister company, Morson Projects, collaborated to assist our client, STS Aviation Services, in understanding the operational capacity of one of their aircraft hangars.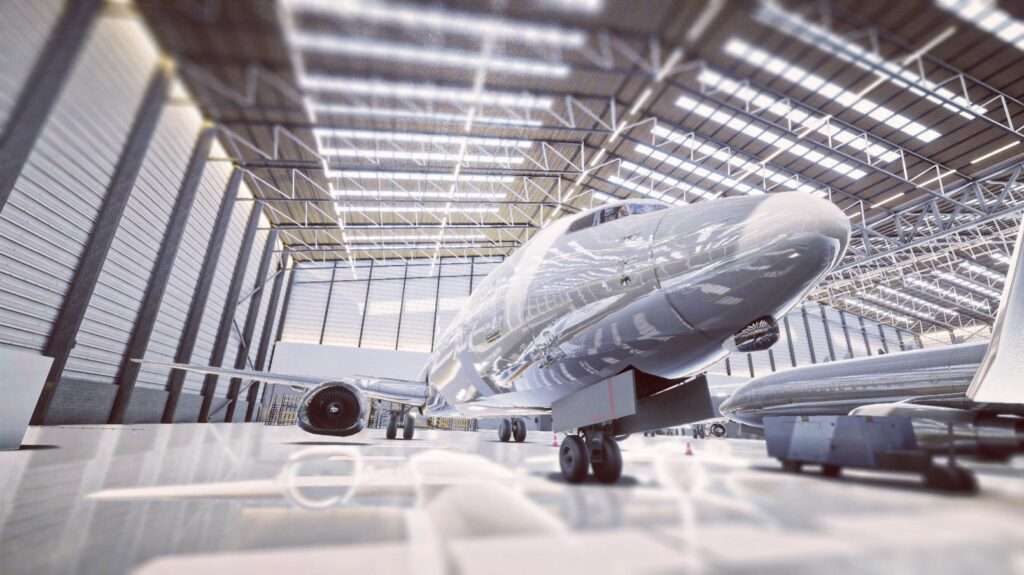 OUR SOLUTION
As part of STS Aviation Services' acquisition of a 12,000sq ft aircraft maintenance facility in Birmingham, Morson Projects and Waldeck were tasked with facilitating the development and optimisation of the hangar.
To provide a true a representation of the hangar, our Digital Capture team utilised terrestrial laser scanning to comprehensively capture the internal layout and produce a fully colourised point cloud of the existing space.
The point cloud and our accompanying free-to-use viewer enabled STS Aviation to navigate their existing environment and understand it's accurate dimensional constraints. This supported their scenario analysis for spatial optimisation.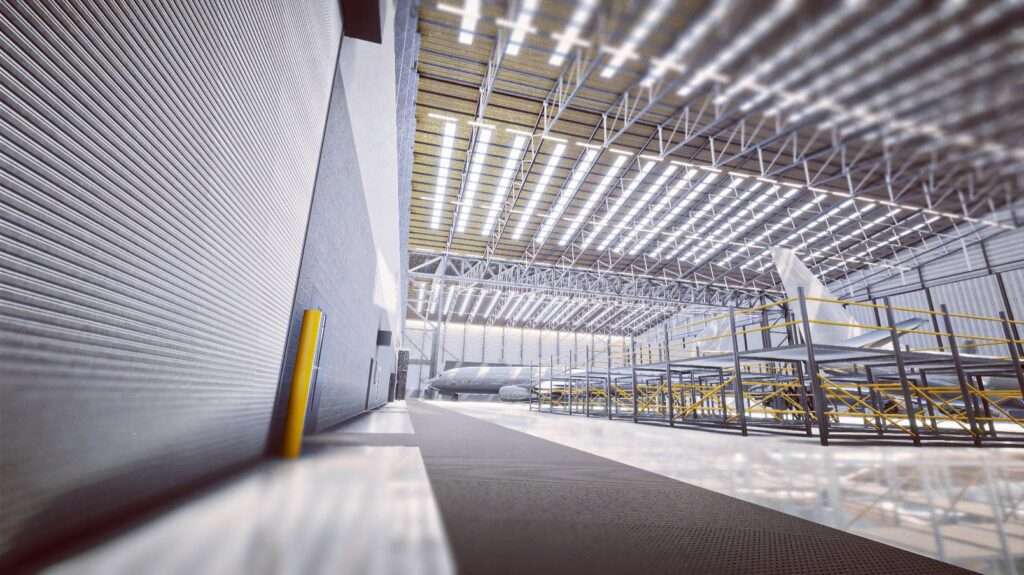 RESULTS
Our team leveraged the 3D data to create an accurate BIM model utilising inter-operable authoring tools and standards, further allowing STS Aviation Services' design team to quickly start on the detailed design for their new developments. This overall process also de-risked any issues which may have arose through the utilisation of legacy information, which wouldn't accurately reflect the final constructed state.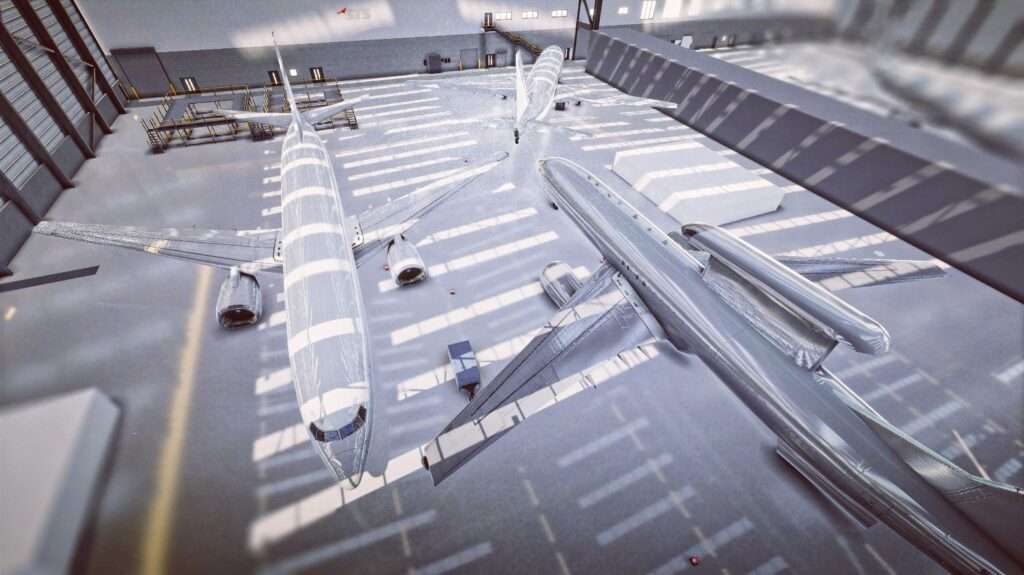 Quotes
Gareth Beck, Associate Director at Morson Projects shared:
"This project was a fantastic opportunity for Morson Projects and Waldeck to showcase our joint in-house capability and how our two businesses can work hand-in-hand to reap real benefit for our clients.
"Through a considered approach to this technical solution and a combination of engineering knowledge and modern digital capture techniques, we have been able to produce a High-End 3D Visualisation and 3D Application which have allowed STS to make 'intelligent', informed decisions to optimise their hanger utilisation."
Damion Barnes, Programme Manager at STS Aviation Services added:
"When the team came to scan the site, they were very proficient and autonomous. They moved around the site with ultimate professionalism and agility. The results of the scan and modelled helped us present and visualise our 3D environment to our customer. This exercise was greatly received and "on point" to our requirements."