Project overview
Built with sustainability and security in mind, this data centre forms an integral part of the new campus known as The UK London 1 Data Centre. The construction programme consisted of a new build 24,000m2 data centre shell building and an accompanying gatehouse on a site of 55,000m2.
The team collaborated closely with NTT, e-shelter and AXA, as well as the appointed Architects, NWA.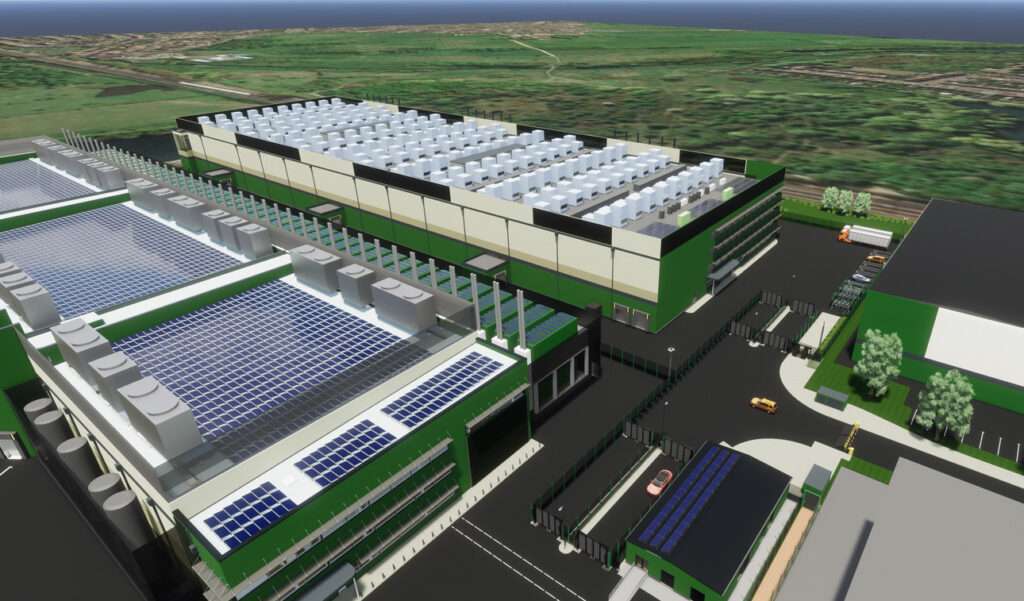 Our solution
The project was completed to BREEAM 'Very Good' with design, including renewable sources of energy including various PV arrays, grey water harvesting and an external living wall.
The data centre was constructed by Oakmont Construction to a shell and core finish with piled foundations, a steel frame and concrete floors. Once operational it will house an innovation lab capable of testing and trialling data servers and technological solutions to industry innovators before "going live". The data centre will be one of the UK's largest, capable of 60MW IT load.
The Gatehouse of the development was finished to a CAT A standard and provides all the associated services for the data centre, such as toilets, kitchenettes, changing facilities and a security base.
Externally security works, retaining walls, entry roads, and underground infrastructure for power supplies connecting to the Substation were also installed by Oakmont. Hard and soft landscaping, including a new car park area and access road, were installed to the North of the site.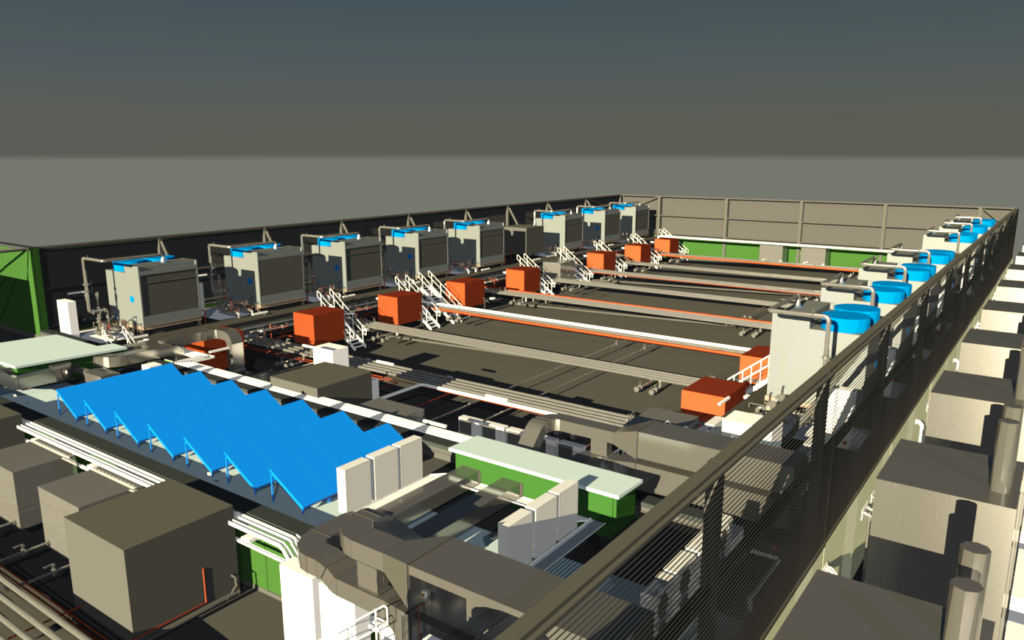 The results
Tim Leach, Director at Waldeck shared:
"We are thrilled to be involved in such a nationally important infrastructure project. The project ran smoothly with the Waldeck team undertaking the Civil and Structural Engineering role, as well as the BIM Management role for this complex BIM project.
"Our team undertook the Civil and Structural Engineering and BIM Management roles for this complex project, which included a new build 24,000m² Data Centre shell building 'Building 1' and an accompanying gatehouse on a site of 55,000m²."