Project Overview
Overhead power lines require continuous maintenance to ensure they are clear of vegetation to prevent damage and in turn disruption to power supplies. Currently this is done on a standardised maintenance schedule, with each single span of overhead power line classed as an asset.
On discussing Network Plus' requirements and understanding the large quantity of assets spread across large areas (and the unique environment of each), Waldeck proposed to undertake point cloud surveys to quickly capture detailed data and streamline the management of assets.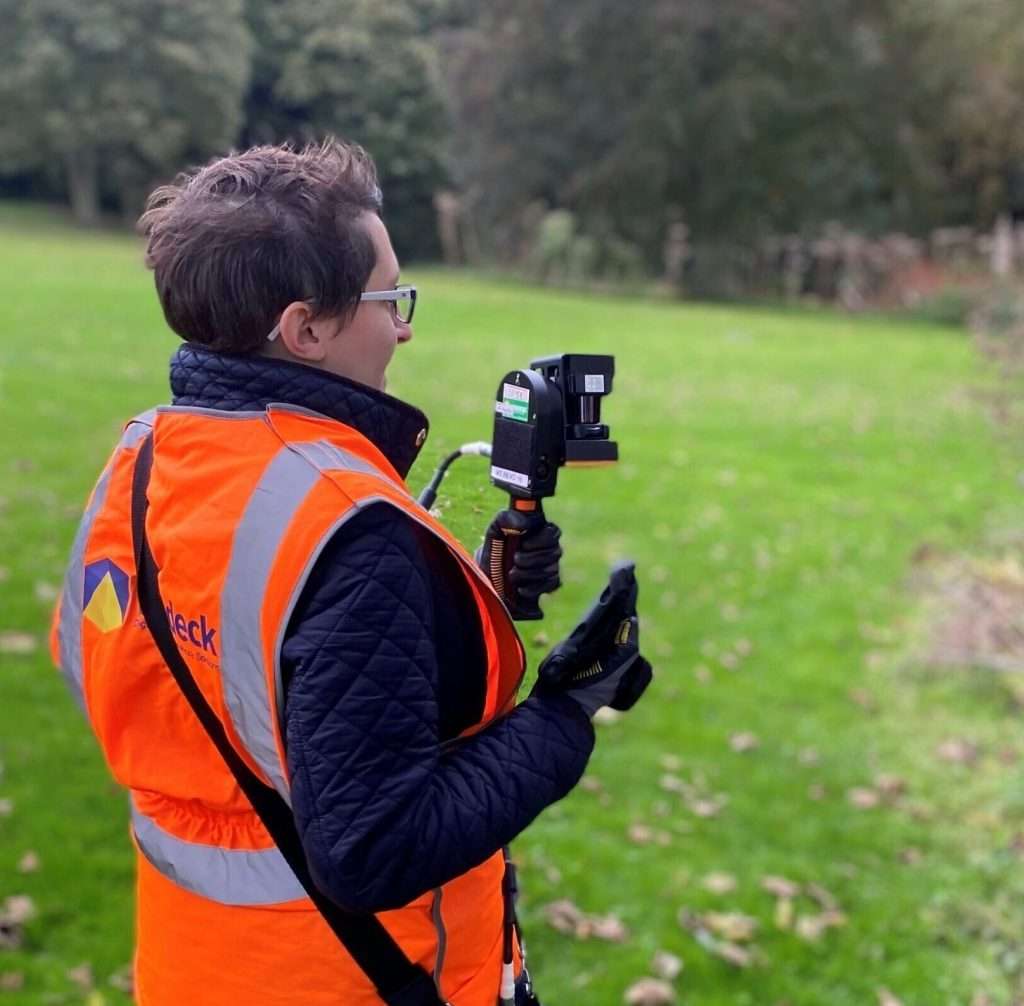 Our solution
Our team utilised LiDAR-based handheld Simultaneous Localisation and Mapping (SLAM) to quickly capture a sample of power line spans in differing environments.
1. Capture of data
Each span was scanned in under 2 minutes both before and after vegetation had been removed. Although power was off to enable the removal of vegetation, the equipment in-use can be used safely without the need for access equipment or turning off power, minimising disruption to the public. With each capture processed in under 30 minutes, rich data sets were quickly turned around and ready for detailed analysis.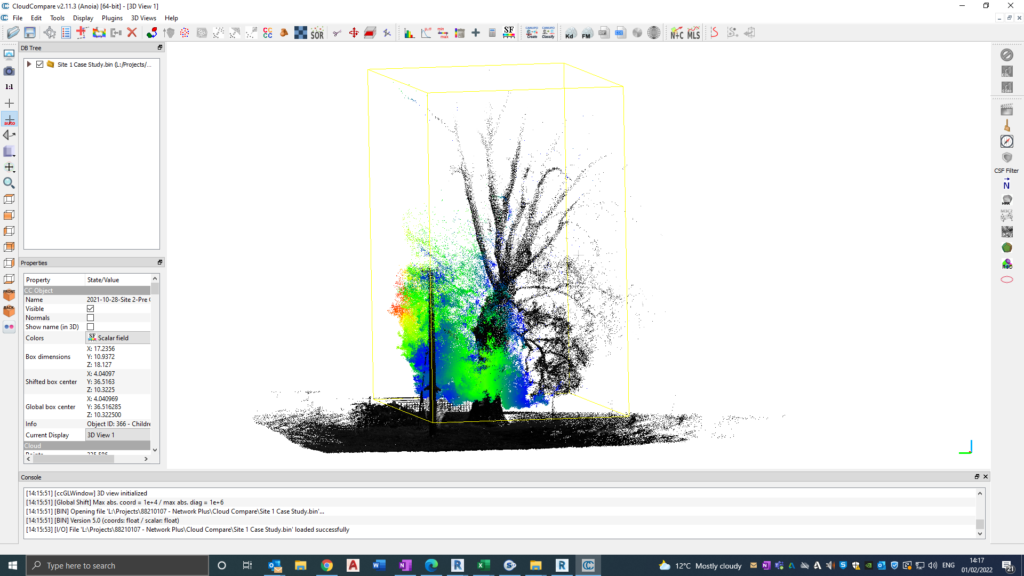 2. Visualise and analyse
Overlaying the before and after data sets, we were able to highlight the exact extent of vegetation removed at each site to easily visualise the works completed. From analysing the point cloud data, we could extract key metrics of each asset, such as distance of vegetation from the nearest conductor, and vegetation within a specified distance of the conductor.
3. On-going asset management
Combining the data sets with our asset management system, spans could then be analysed within a secure cloud-based environment, facilitating a more methodical approach to managing vegetation maintenance at each span.
Being able to remotely take accurate measurements of key clearances to assets, growth rates can be applied to the surrounding vegetation to identify the time-frame for when vegetation will need to be removed. These time frames can then be used to programme targeted vegetation removal before it becomes a potential hazard to the network. Therefore, resources can be used more efficiently (compared to being deployed regardless of growth and clearances) to remove vegetation at each span on an annual basis.
Results
The proof-of-concept project demonstrated how using mobile SLAM technology to capture assets, combined with our cloud-based asset management solution, can enable more efficient and targeted maintenance of the power infrastructure network.
"We required a digital data capture proof-of-concept at short notice and contacted Waldeck who were quick to respond with their professional and knowledgeable staff.  Who, recommending the best technical application for our purposes, conducted a detailed field trial which ultimately proved successful".
K Lee – Network Plus