Project overview
The Durward Street Shaft project included the implementation of internal and external walls alongside new staircases, escalators and lifts for passengers to use to and from the platforms in Crossrails new Whitechapel Station.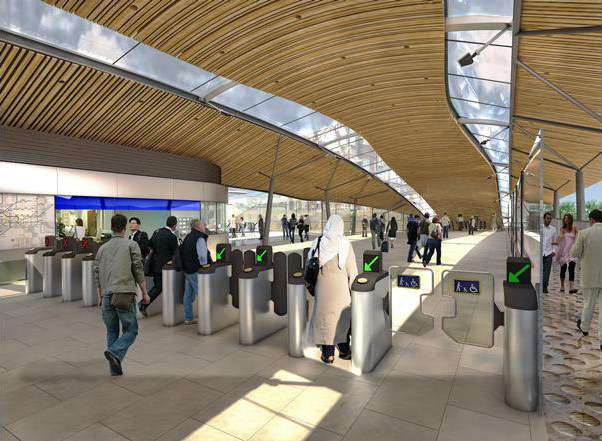 Our solution
Our team were appointed to design and detail the new specialist structures using an innovative precast concrete panel system.
In order to meet the particular project requirements, the Waldeck team made use of  our in-house software and technical expertise to incorporate the Crossrail project native Microstation DGN Model files into the design. By utilising our AecoSIM Building Designer, Autodesk model authoring and review software, the team were able to navigate and interrogate the 3D models to facilitate general arrangement and fabrication drawing production.
The design of all bespoke fixings were also analysed and produced in conjunction with the project model permitting clash detection and detail resolution in real time, greatly reducing the design phase of the project.