Project overview
The new-build hotel boasts 193 rooms as is a 5-minute walk from Manchester Picadilly rail station.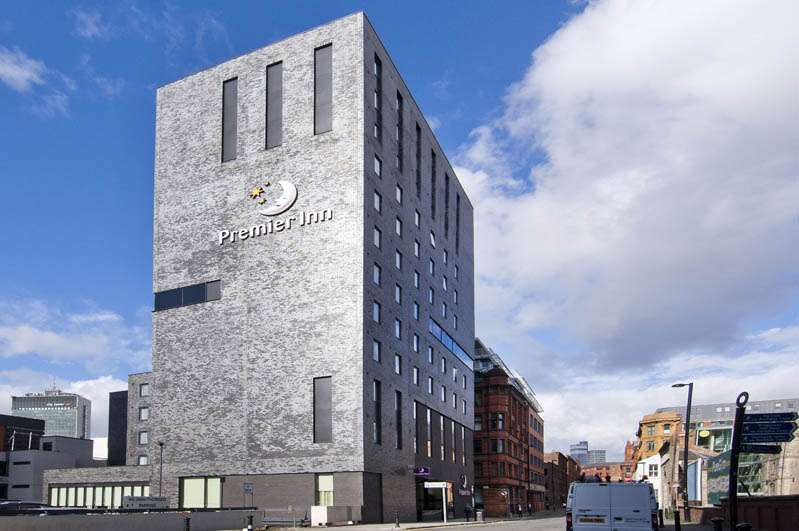 Our Solution
Our team delivered Design for Manufactured Assembly solutions for the hotels exterior, enabling the building to be constructed from prefabricated, precast panels with blue brick external cladding and glass-fronted public areas. The new hotel also has a ground-floor restaurant, with a sloping section on the easterly corner running up the final few storeys of the building.
The basement and ground floor of the building were constructed using in-situ reinforced concrete, with a 600mm thick transfer deck between the precast section and in-situ concrete lower levels. The external panels were a brick faced sandwich construction and came with prefixed windows which were then lifted directly into position and held by tie cables and dowel bars before the joints were filled using a high-strength thixotropic grout. The prefabricated bedroom pods were then dropped into place.
The Results
Due to the construction involving prefabricated brick faced sandwich panels with pre-installed windows that fitted onto precast concrete cross walls there was a considerable reduction in construction time which saved the clients an average of eight days per floor level.
Similarly, by using the latest's connection details for the stairs it allowed them to be pre-made and installed to tight tolerances allowing removal of the site crane, and therefore reducing costs.