Project overview
Two new food retail units were to be built on the perimeter of the Queensgate Shopping Centre in Peterborough, within a Grade II listed building.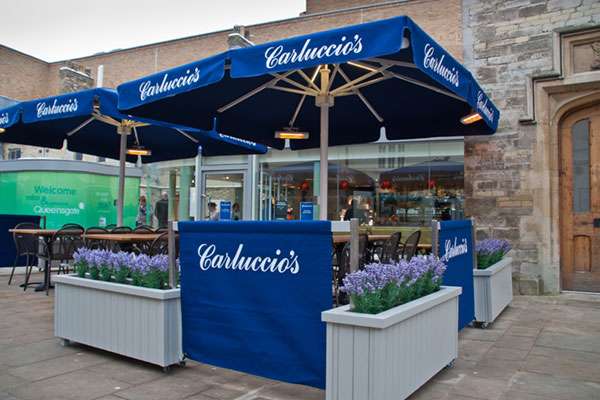 Our Solution
The largest unit was purpose built for the Carluccio's restaurant chain and encompassed a Grade II listed building – formally Harriet's Tea Room. The project involved stripping back the existing building to the shell with internal alterations to suit the client's needs. The superstructure was a slim steel frame with structural glazing to give a contemporary look against the more traditional feel of the old buildings.
The Results
Because of the buildings age and structure, the two new buildings were designed independently to ensure no load was transferred on the existing structure.
The design incorporated a raft foundation to minimise the excavation depths due to the existing building having minimal depth of foundations. This proved to be a wise decision because during the works on site an old well was uncovered and the foundation solution was proven to be able to span over the wall and surrounding poor ground without any cost or delay.