Project overview
Ocado Group required an extension to their existing Customer Fulfillment Centre to allow for an additional 200,000 orders per week due to continued growth across the business.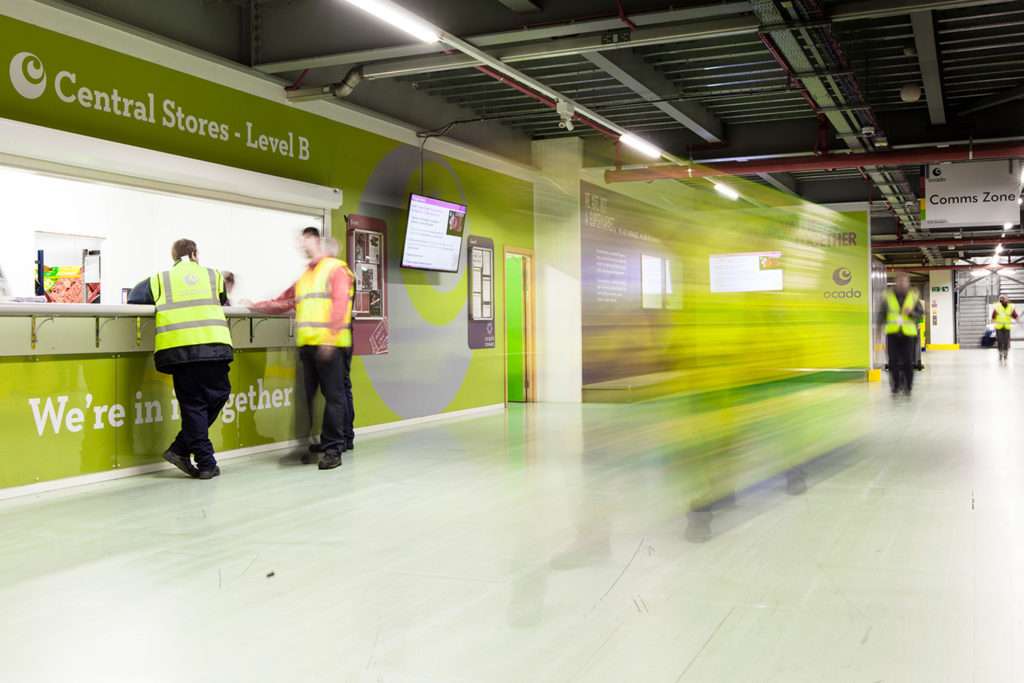 Our Solution
Waldeck were appointed to deliver Civil and Structural Engineering and Architecture servicesfor the extension.
Our team developed a number of 3D models to optimise the clients investment, this involved looking at a multitude of different configurations to evaluate the cost options for each scheme. The final scheme chosen was based upon economics whilst still delivering the clients expectations and operational requirements on functionality.
The centre boasts a highly sophisticated, automated system enabling the centre to fulfil up to 200,000 orders per week and the new extension now accommodates two new insitu scissor lift platforms.