Project overview
The new premises are home to their teams who contribute to the website: production, photography, styling, copy, stock and image coordination. Together, they shoot approximately 520,000 photographs a year, including all product images for their website.
The refurbishment of the exiting space totalled 1,700m² and included a new mezzanine deck, goods lift, stairs, office space with interior partitions and finishing, as well as the specialist fit-out equipment for their photographic sets.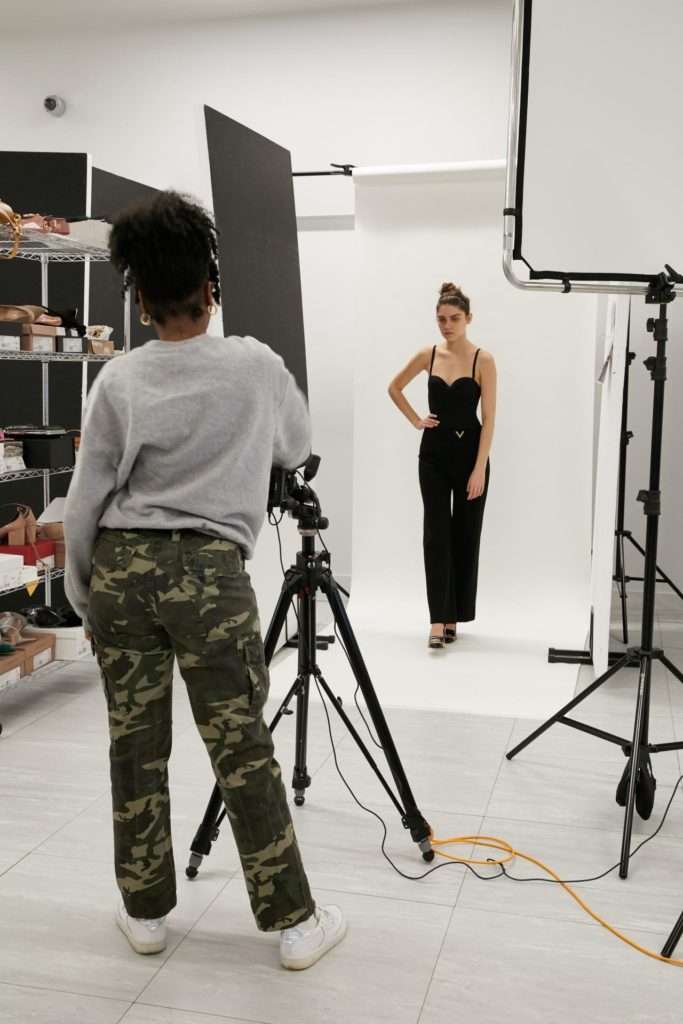 Our solution
Waldeck were appointed by Harrods as the Architect and Lead Consultant on the project:
Working on this project through RIBA Stages 3 – 7 our team worked closely with Harrods stakeholders, FM's and their consultant team to develop a design for the new studio to specifically meet the team's operational needs, ensuring that the new space was exactly to their requirements.
It was imperative that the new studio met the diverse teams current work demands whilst also allowing flexibility due to the nature of the fast-moving retail sector.
This was accommodated for through ideas such as the lighting having a high degree of user control to enable each work-area to be adapted to suit the shooting requirements including raised computer floor and the walls being lined with a specialist acoustic panel to enable speech to be clearly heard in a large open plan area.
The studio reflects the value and aspirations that epitomises the Harrods brand, with great attention to detail, high specification and collaborative working through the open plan layout throughout. The new space has also been dressed with planting and art to create into a fantastic working environment.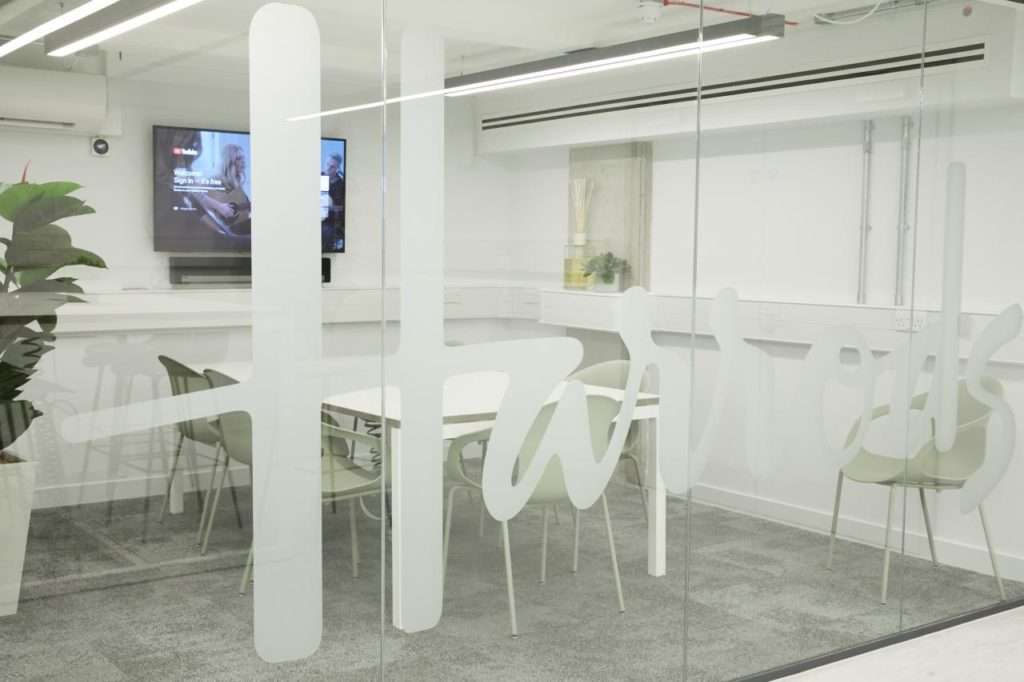 The results
The new space totals 1738m² gross internal floor area and includes:
Ancillary plant and server areas
A main studio with multiple individual shooting areas
A mezzanine deck with a goods lift completed with bespoke rack storage layout (333m²)
A secure reception area
A secure storage area
A segregated studio with folding doors to enable flexibility of layout
Collaborative workstation areas
Multiple collaborative spaces for meeting rooms
Showers, WC's and bike store
Sociable kitchen and breakout areas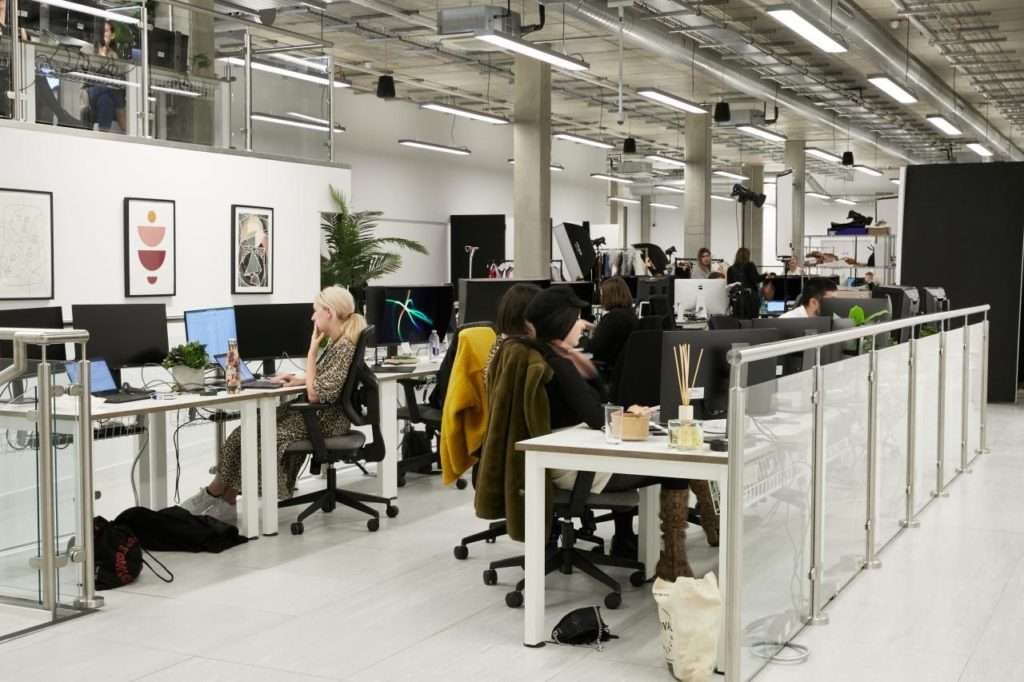 Client comments
The feedback from Ally Horrax, Head of Studio Production and her team has been extremely positive.
Ally Horrax, Head of Studio Production at Harrods shared:
"Being under one roof makes us feel more connected. The space has been purpose-built to be flexible and facilitate the best equipment for our imagery. A lot of companies don't build their own studios, but we did it to be in control of our destiny – and that really comes across.
I was once told, "Harrods will never build its own studio", but I always knew it was the right thing to do. So to be stood here having previously drawn it on a piece of paper is quite emotional."
Marta, Junior Online Copywriter also said:
"Our new studio is even more than I imagined it would be. Having a space that's been designed for us from scratch has made us feel really appreciated, and it's made it easier to come together and get to know the people that we work with. I'm part of the Social Committee here, so along with work, there's so much social potential in this space."