Project overview
Peel Ports required the replacement of an existing RoRo pontoon at the Port of Sheerness, which was at the end of its useable life.
The project required a redesign of the pontoon geometry to allow for the berthing of larger vessels at the port and a new, independent piled restraint system has been designed, removing all loading from the adjacent quay structures.
The project also included the modification of the existing linkspan bridge that would remain in-situ to connect the new pontoon to the quayside.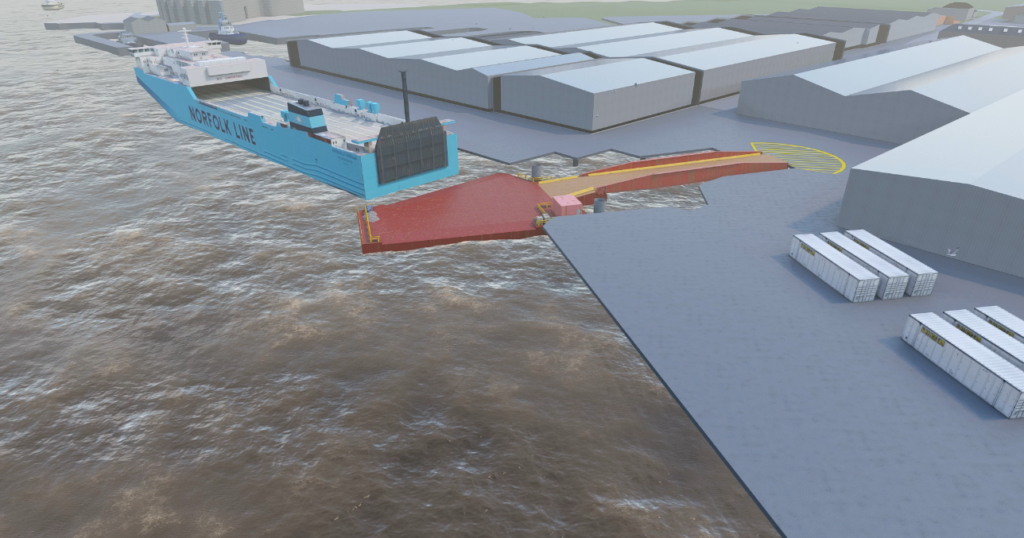 Our solution
Working with Peel Ports, Waldeck provided a feasibility study, followed by digital capture services to understand the condition of the RoRo pontoon and surrounding area before further works could be carried out.
Replacement of the pontoon was identified as an immediate priority and a further commission was awarded for the production of design documentation and works information, to allow the project to be tendered to the market.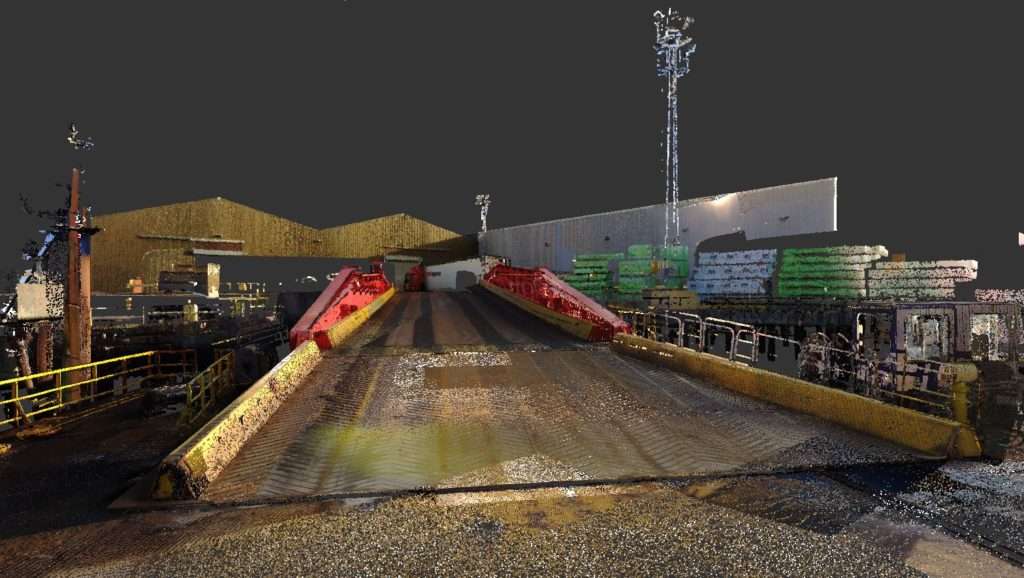 Use of Digital Capture and BIM
To provide a true a representation of the target areas on site, Waldeck used a combination of the latest Faro laser scanning technology and Leica precision Global Navigation Satellite System (GNSS), to ensure a comprehensive capture. By combining the terrestrial and GNSS data to produce a coordinated point cloud, we were able to establish the fundamental geometry and connection to land via the linkspan.
Once the terrestrial data was registered using Faro Scene 3D Documentation Software to form a unified point cloud, Waldeck used the 3D data to create an accurate and geo coordinated model using Autodesk Revit. Producing this BIM model allowed the project team to quickly start on the detailed design, in the knowledge that they have a true representation of the site rather than working from historic record drawings and site sketches.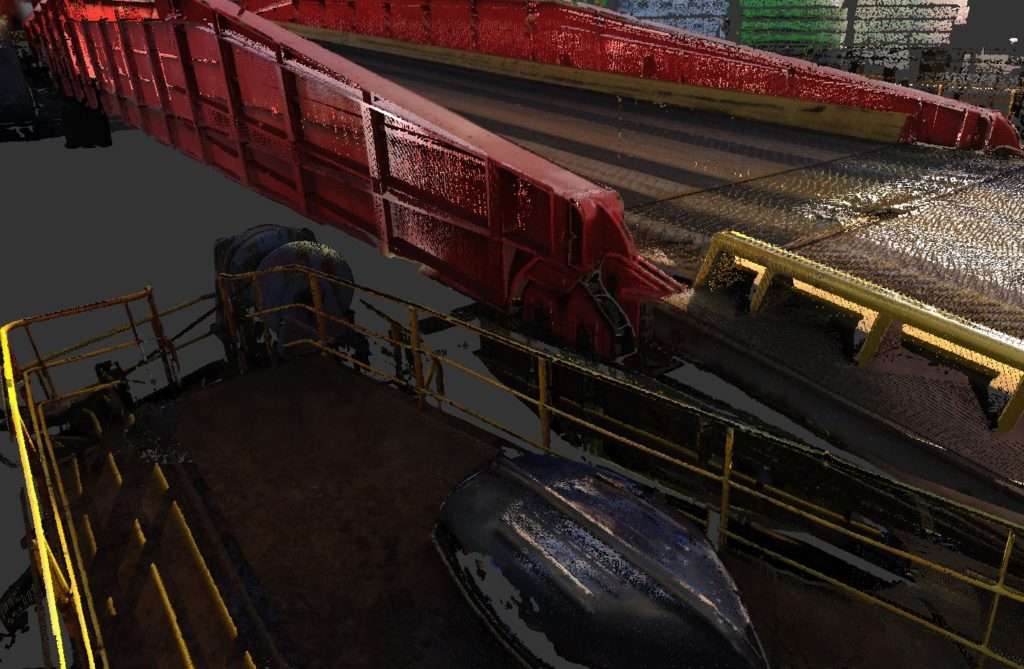 The results
New pontoon geometry was developed, and agreed with the port, to cater for the largest stern ramp vessels currently visiting, and to accommodate increasing vessel sizes to 'future proof' the investment.
A piled restraint system was designed to accommodate a combination of environmental and vessel imposed forces, independent of the existing quay structures which are to be the subject of later remedial work.
Mechanical and electrical specifications for the pontoon's self-ballasting system, lighting, power and telemetry were also produced
Our team also provided tender support to Peel Port's Procurement and Project Management team and continued to support the project in a technical capacity through construction and hand over.