Project overview
Jaguar Land Rover commissioned the design and build of a new vehicle operations facility took place at one of their existing sites.
The new facility, comprising of 180 workshop bays and a specialist paint shop for the production of high-end vehicles, is just one of the many sites and projects Waldeck have provided design services for on behalf of Jaguar Land Rover.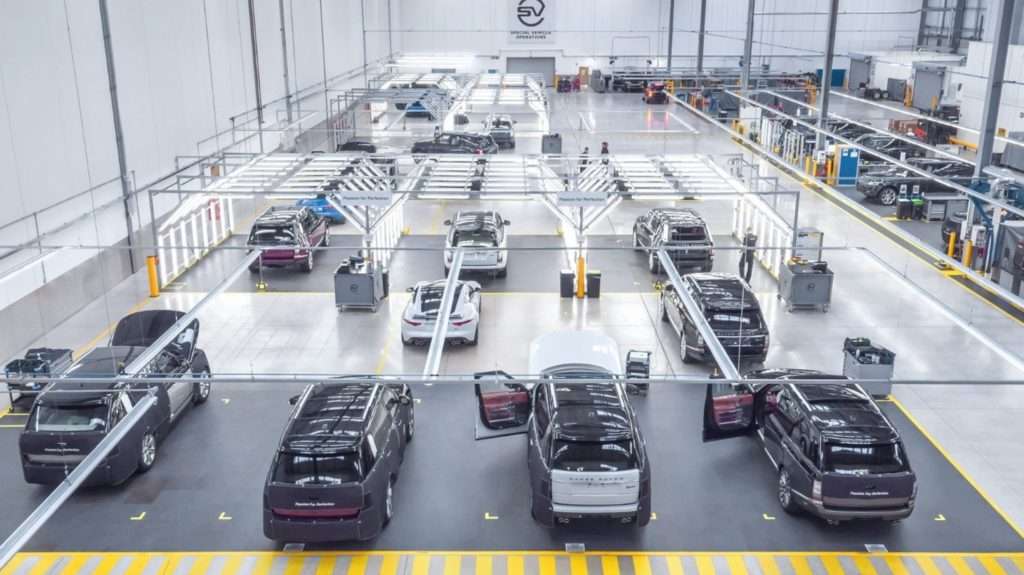 Our Solution
Waldeck took responsibility for the sub-structure and super-structure design for both the vehicle operations and office facilities and the design of the tunnel under the existing test track providing access to the vehicle storage facility including the car park and vehicle storage facility.
Throughout the project, Waldeck collaborated with 3rd parties including Architects, Mechanical & Electrical Contractors, Fabricators, and Groundworks Contractors in order to deliver a safe, fast, yet financially efficient construction solution. Our early involvement in the project enabled our team of experts to deliver a bespoke, alternative approach which became necessary due to poor ground characteristics and historic tree root influences.
Waldeck Project Director, Alison Doubell said:
"Waldeck have taken responsibility for co-ordination and design of the sub-structure and super-structure of the new development, including the brand new vehicle operations building and office, external works and test track modifications including tunnel under for access to test WIP Parking in the centre of the track. We are delighted to hear that the new site is now populated with staff, and that the vehicle operations facility has already seen car fleets pass through to have works carried out."
The Results
Our team reviewed an extensive range of geo-environmental reports utilising the information contained to produce a 'lean' substructure solution negating the requirement for piled foundations and ground slabs, saving our client a considerable sum in the delivery of the new facility.