Set to open in 2021, the Catalyst building will support students to study flexible degrees that meet their needs and those of employers, and help students secure highly-skilled jobs.
The facility will act as a study base for 6,500 new apprenticeships by 2030, and once complete, will be home to a dedicated Apprenticeships and Digital Skills' hub, an employer hub, a modern library and learning hub, a new food court and flexible event space.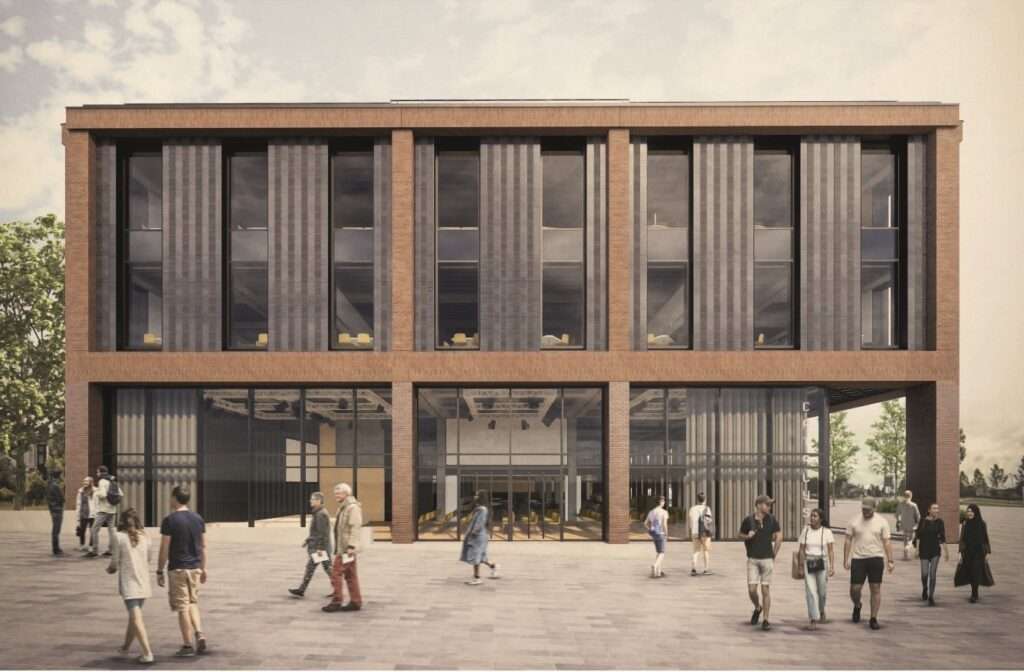 Professor Martin Jones, Deputy Vice-Chancellor of Staffordshire University, said the building would have a positive impact on students and the wider community:
"The new Catalyst Building will enhance the learning and social experience of all of our students, enabling them to achieve their full potential and to play an active part in the life of the University and wider community.

"The cutting-edge facilities will support our students to study flexible degrees that meet their needs and those of employers. The University plans to be the catalyst in transforming lives and prospects and helping students secure highly-skilled jobs.

"Many of our students come from the local area and our investment in them, through the Catalyst building and the work of the University, is supporting the region to grow and take on the challenges of the 21st century."
Michael Roadnight, Regional Director at VINCI Construction UK, also shared:
"We're delighted to be appointed on the Catalyst building project, which will provide a fantastic facility for employers and apprentices in the Midlands."
Imtech Engineering Services, who have been appointed by VINCI, have selected Waldeck's Mechanical & Electrical Building Services Design team to help deliver the state-of-the-art facility.
Luke Mitchell, Waldeck's Project Lead, shared:
"We are excited to be involved with this project as we are developing the initial forward-thinking sustainable concept created by Max Fordham to a RIBA Stage 5 design.

"Our development of the conceptual design will concentrate on getting the best out of the proposed technologies such as a mixed-mode ventilation system that distributes temperature controlled fresh air via underfloor plenums, a TABS system that utilises the distribution of embedded pipework within the concrete structure to store and exchange thermal energy (radiant heating and cooling) to specific areas of the building, adaptive set-point controls, low energy lighting, electrical and telecoms distribution that are adaptable for open space collaboration, a large PV array and three innovative reversible heating and cooling air source heat pumps.

"The proposed building is intended to minimise its impact on local air quality and carbon emissions, so we opted to use electricity as the main heat-generation medium, rather than on-site combustion. This leant itself to an air source heat pump-based heating and cooling solution.

"Being able to integrate all of these sophisticated technologies is a challenge which I believe Waldeck are experienced to deliver".
Find out more about Waldeck's Mechanical & Electrical Building Services capability here >