Following the successful completion of her fourth year studying Architectural Technology at Sheffield Hallam University, we are delighted to share that Katie Nesbitt, one of our Architectural BIM Technicians, has received a First for her work across 2020 and 2021.
We caught up with Katie to find out more: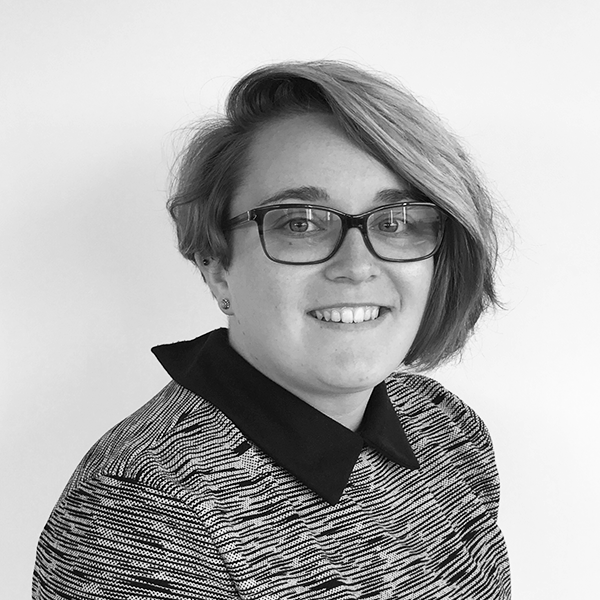 Congratulations on your First, Katie! How does it feel?
Thank you! I am ecstatic with the results, especially with everything that has happened over the past year, Covid restrictions meant that studying was all online, which was a lot harder than having the usual tutor 1-1 experience. I am very pleased with my results so far and hope that I can carry this on into the next year!
Tell us a bit about your degree journey so far?
I do the course part time so have just finished my 4th year of 6, which equates to an overall second year grade.

It has been great to be able to combine my skills from university with my work and being able to adapt those skills has helped me a lot. The course itself is mainly designed to explore the structural elements of building as well as the architectural, which gives you a much broader and applicable knowledge in my opinion. This year has been very interesting, but I feel the university has done well and its best to make the transition into online learning easier for the students, we have had a lot more contact time with tutors than we would normally get from just going in one day a week.

I carried out two key projects as part of this years' course: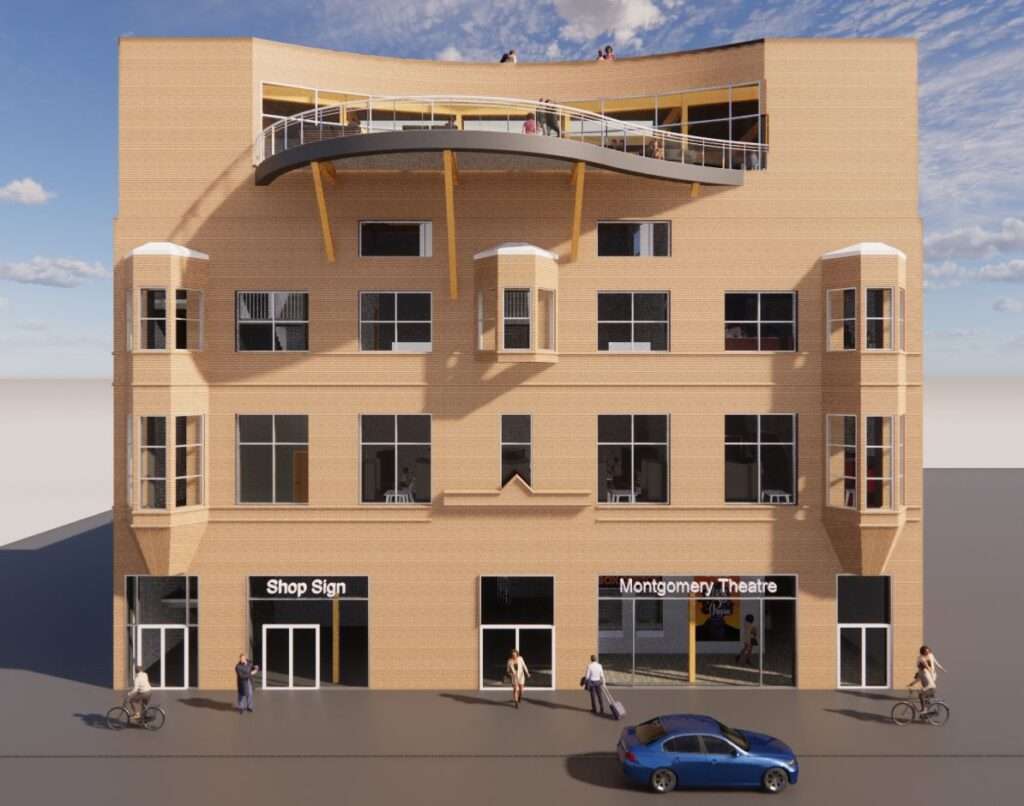 Project 1
The first studio project was to redesign and add a fourth floor to the Montgomery theatre in Sheffield 'The brief for assignment 1, semester 1 is for the refurbishment of the current Montgomery Theatre in Sheffield – the client wants to celebrate Sheffield's multi-cultural heritage and to optimise income generation to counteract the adverse effects of Covid-19 on the entertainment industry' this was a bit of the brief.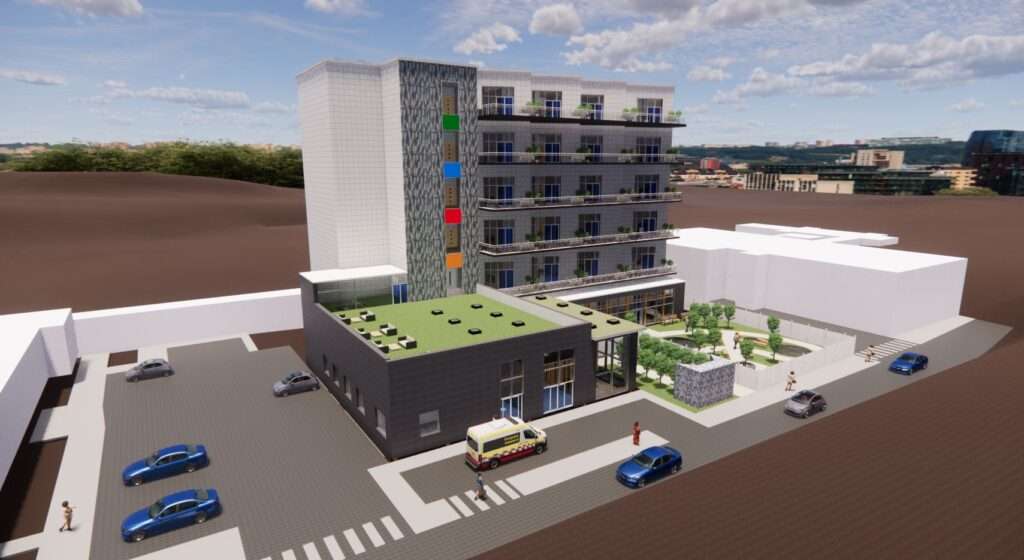 Project 2
The second project was to design a patient care centre 'Your client wants to explore innovative multi-storey, post-surgical ward and clinical support accommodation. Each patient is to have their own separate room with ensuite and connection to the outside. Each of the 5 floors of the building is to have 4 patient rooms with clinical support.' This was a multi-storey building design and the aim was to create a hospital environment that felt like home and incorporated nature for healing and wellbeing in the best possible way.
What made you want to pursue a career in architecture?
I joined Waldeck in 2015 through the in-house BIM Academy as a trainee CAD Technician, where I started my Level 4 in Construction and The Built Environment.

After my first review, the company and I realised my strengths and passion was for the architecture side of the business, due to my creative flair and eye for design. This area was naturally where a lot of my skills pointed towards, and it was highlighted by my team leaders that I excelled in this field.

After 6 months I integrated into the architectural team as a Junior Architectural Technician, later progressing again after a year, to Architectural BIM Technician. My roles have continually evolved to meet the needs of the business, and to allow me to learn, develop and progress within my role.
What has been your career highlight so far?
A highlight for me has been working and gaining knowledge from the team around me, their experience that I can learn from has helped me a lot during my career and being able to see projects unfold from paper to on-site has been a great achievement for me knowing that I was part of the team that helped make it happen.
What's next for you?
I am now going onto my fifth year of university where I hope to start developing my dissertation and further expand my knowledge in the world of architecture and being able to link that knowledge and skill back into my work.

I am hoping in November to be going on a university trip to Denmark if Covid allows, where we will be working with the University of Copenhagen as part of our multi-disciplinary assignment to create a project that is fully integrated with multiple teams working together in a common data environment to successfully create a 3D model.
---
You can find out more about our team's Architecture capability by clicking here >