Last week Mechanical Engineer, Rob Lancaster joined pupils and teachers for the day at Totley All Saints Primary to share an insight into what it is like to be an engineer.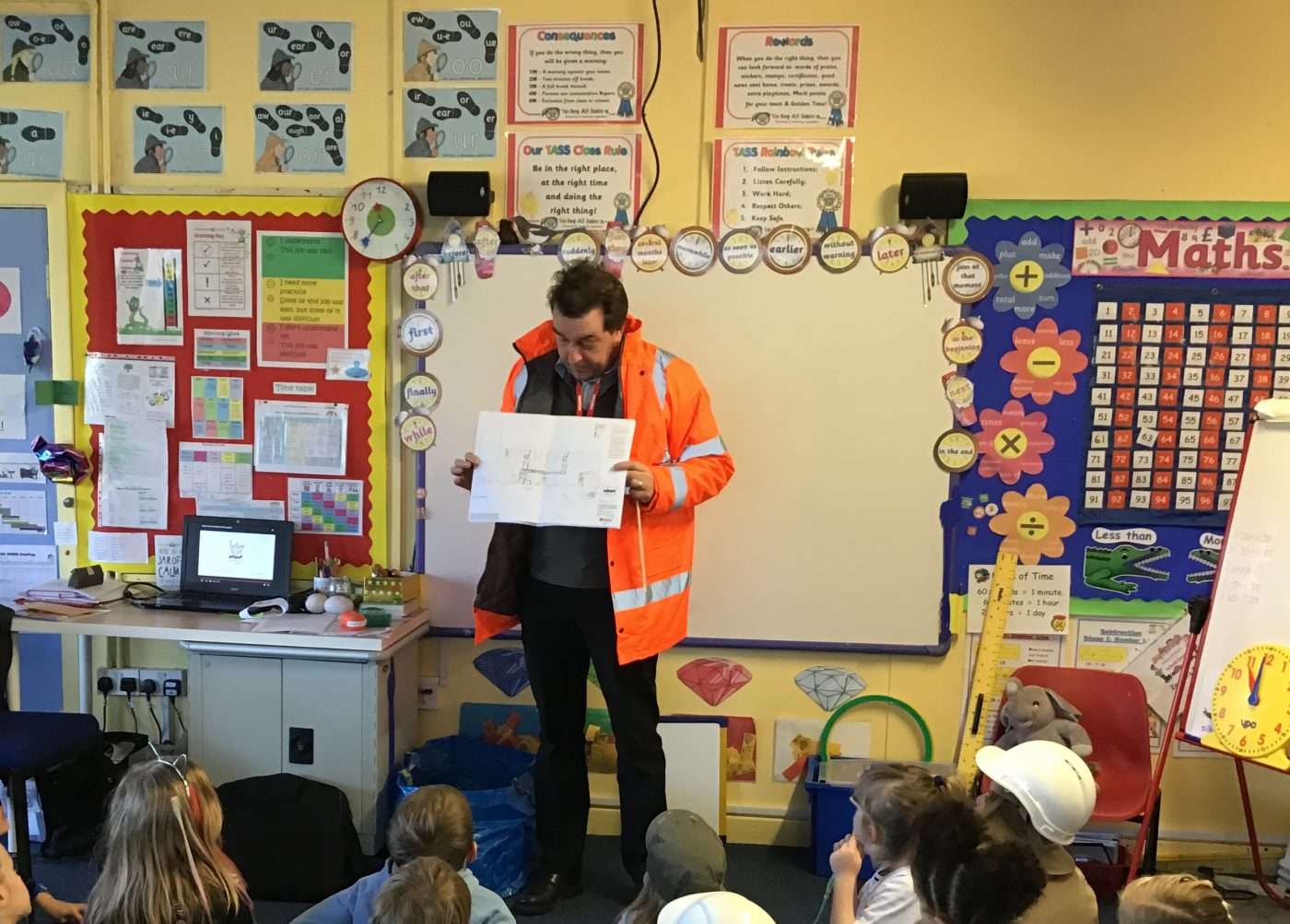 The day is part of the schools wider 'Aspire' programme taking place each year to promote the STEM (Science, Technology, Engineering and Mathematics) subjects, welcoming professionals from architects to doctors, and ocean sailors to bee conservationists through the classroom doors.
Rob spent his day talking to pupils ranging from Y2 to Y6 discussing the STEM subjects, Building Services (Engineering) and Sustainability, as well as his own personal experiences with dyslexia.
Rob shared: "All the pupils seemed to really enjoy dressing up in the protective clothing (PPE) and even one or two of the teachers too!
"It was great to see how engaged and excited the children were, especially by the technology we are using, which on this occasion was some 3D modelling on an iPad, which we use for site visits and also some laser scanning.
"I think it is important for children to understand early on the opportunities available to them across all sorts of career paths, how they can overcome any barriers, and in particular the diversity of work which each role provides. Hopefully this was something that the pupils at Totley All Saints Primary could really take away with them."