Talent Acquisition Partner, Becky Hicks has been shortlisted in the 'Young Achiever of the Year' award category for the Greater Lincolnshire Construction and Property Awards 2020.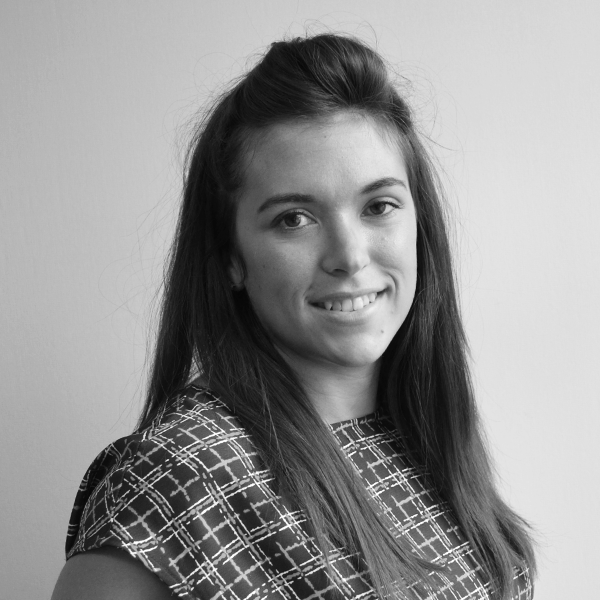 Following this news, we spoke to Becky about her career so far, and why she is so pleased to have been shortlisted.
Becky, tell us about your role at Waldeck?
I joined Waldeck in 2016 having never worked in the construction industry previously. My role began as a Recruitment Officer and has continuously evolved since then. My role now sees me working in my day to day job as a Talent Acquisition Partner, whilst also engaging in various other areas of the business.
My daily routine can vary day to day depending on the wide range of projects going on at the time, but my main responsibilities include:
Recruiting candidates to work on multi-million-pound projects
Attending careers events and school fairs to market the company to local students
Co-ordinating training and development across the team
Maintaining regular contact with all employees to ensure everyone is happy and quickly resolving any problems
Managing all administrative duties involved with HR and recruitment, including writing contracts, policies and job descriptions
Promoting the company benefits to all employees and continuously looking for new benefits to implement to improve employee wellbeing
Working with work experience students to help them with career decisions
I have also become a key part of other groups across the company to ensure Waldeck is a great place to work for all:
Employee Engagement Committee Member
Working with a team of other positive-minded individuals from within Waldeck, the Employee Engagement Committee (EEC) have regular meetings to discuss ways in which we can improve the company.
One of my main hobbies is scuba diving and as part of my training for this I had to become an Emergency First Responder in case of an emergency in the water. Holding this prior experience and knowledge, I felt it would be good for me to expand my knowledge to first aid in the workplace and have recently become one of Emergency First Aiders for our Head Office.
Mental Health First Aider
Mental health has become a massive part of our workplaces, having been exposed to mental health illnesses in various ways throughout my life, this is something that is important to me. In a recent study, 1 in 5 engineers said that they had lost a colleague to suicide, which is a shocking figure and a number that needs to change drastically. As a qualified Mental Health First Aider I hope that I can support my colleagues as part of a working environment where all individuals feel comfortable to talk to someone about what they're going through.
As a diversity champion I act as an ambassador for inclusivity and am responsible for helping the business to achieve inclusivity across all of our endeavours.
What personal development have you seen in the past few years?
Since beginning my journey at Waldeck in 2016, I have shown a commitment to my personal development and progress through a host of new qualifications and training, such as:
Level 2 Certificate in Equality and Diversity
Firmseo Security Screening
Emergency First Aid
Mental Health First Aid
Level 5 CIPD Course in Human Resource Management
What would it mean to you to win this award?
I feel I have been quite late on deciding on my career choice and now at the age of 25, it would be amazing to gain an achievement such as this.
Someone in the business actually showed me this award and suggested I would be a great candidate, which really made me step back and take count of what I have achieved. When you are just going about your day-job and continuously thinking about the staff in your business and how you can improve their careers, benefits packages, day-to-day lives and work-life balance it is easy to forget about your own goals and ambitions.
I only started my CIPD journey in 2019, but I already feel like I've come so far and if I won this award this would only further push me further and maybe make me step back and realise how far I have come and what I have achieved so far.
Support teams like HR, Marketing and Finance are notorious for being 'overheads' in the construction industry, but people often forget that our companies wouldn't be able to function without us. This award would not only show individuals that see us as overheads that we do important work, but also that we're crucial to how the industry is run.