This week, some of our Bristol team stepped away from their desks and onto the streets of Bristol to support a project called My Wild City.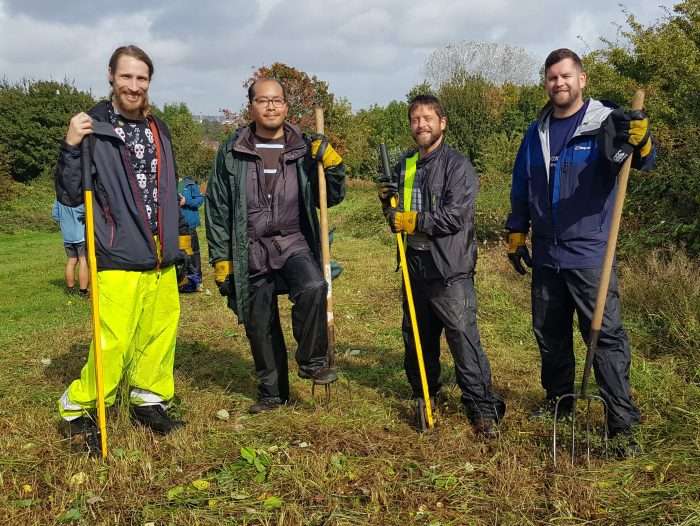 The project, which was launched by independent charity, Avon Wildlife Trust aims to restore important wildlife habitats within Bristol.
Avon Wildlife Trust works with local communities to conserve crucial wildlife rich spaces including wildflower grasslands, native woodland, wetland and reedbed habitats – helping to create a more resilient ecosystem whilst also improving people's health and wellbeing through connection to nature.
This week, Ed, Will, Andy and Martin joined the practical conservation group 'Wild City Action Team' to help look after wildlife sites close to our Bristol office, and got stuck into hay cutting at a local sight called Northern Slopes.
Ed Wells, Senior Engineering BIM Technician, shared: "Working with a team of volunteers, we helped clear out two sections of meadow which allows for a greater diversity of native wildflowers to flourish in the Spring.
"Although a bit wet in the morning, the weather cleared up by lunch-time and it was a great day for us all. We encountered some wildlife up-close including a smooth newt, kestrel and some shrews. We also learnt how to use a scythe and about the importance of clearing the land in terms of conservation. We were grateful to be able to join the group and make a contribution to the landscape of our local city."
To find out more about how you can help your local wildlife, please visit The Wildlife Trusts main website: https://www.wildlifetrusts.org/