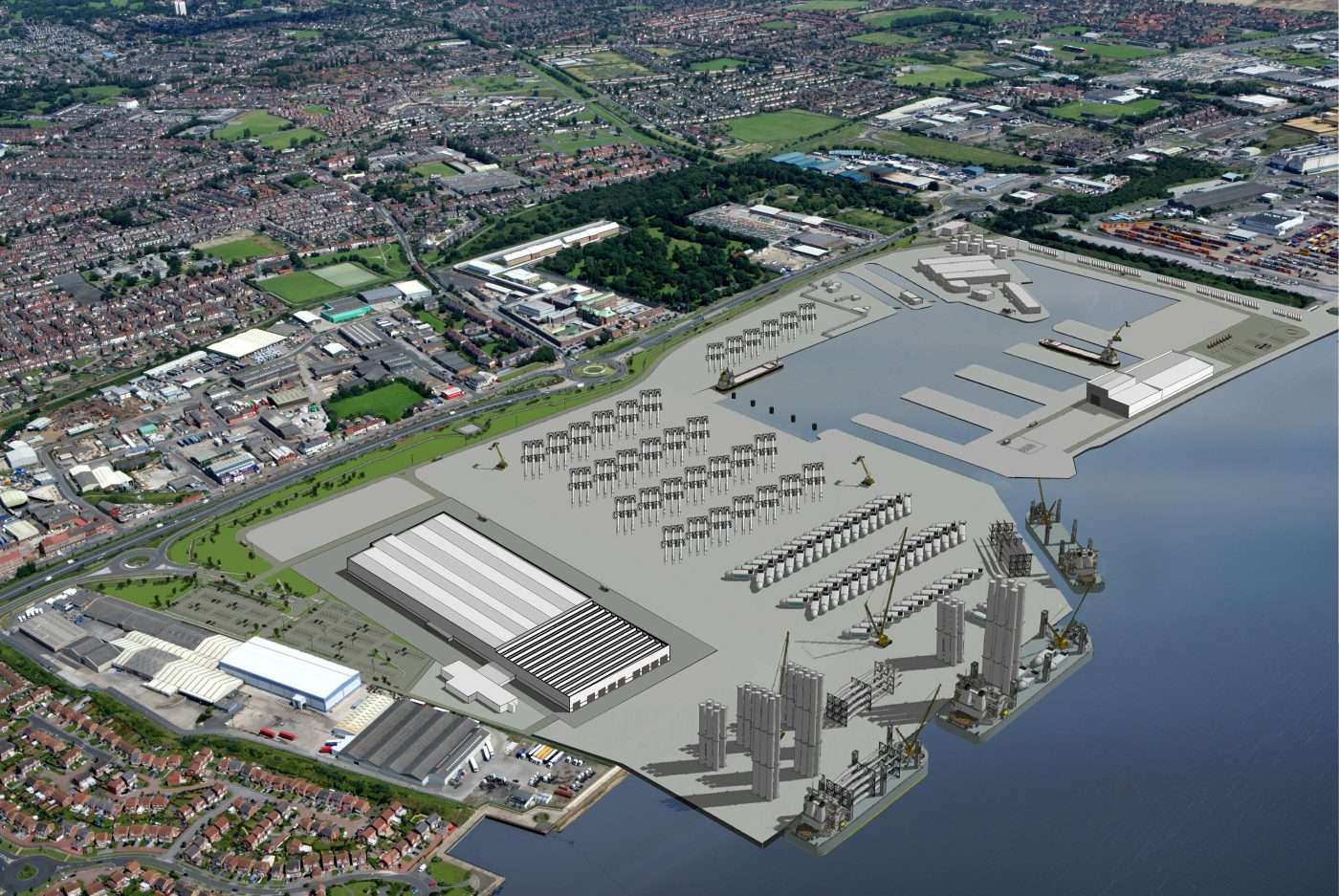 The first turbine components from Siemens' new offshore wind power facility in Hull have been dispatched.
The Sea Challenger, a jack-up ship specially designed for installing offshore wind turbines, set sail with towers, blades and nacelles from the newly-constructed harbour at Siemens' Green Port Hull site.
The components for four turbines are destined for the Dudgeon wind farm, located off the Norfolk coast, with The Sea Challenger carrying 5,000 tonnes of components and equipment.
The delivery is a major milestone for Siemens' and ABP's Green Port Hull facility and comes a month after blade production started.
Waldeck Involvement
The Waldeck team have been involved with the development of the Port since 2010, supporting Associated British Ports (ABP) and their end client Siemens to develop a facility for the manufacture, storage and shipping of the enormous 6MW wind turbines which are amongst the world's biggest.
The turbines produced at the new facility will assist in the construction of the world's largest offshore wind farm with the capacity to power over 1 million UK homes; consisting of up to 240 turbines located 120km off the Yorkshire coast spanning 407 square kilometres with operation of the site expected in 2020 where the high voltage AC electrical system will be fed into the National Grid.
Waldeck's involvement in the project which comprised marine piling for a new quay wall, three new berths and a 60 metre jetty, 54 hectares of heavy duty pavement, new utility supplies, listed building refurbishment and the £multi-million relocation of existing tenants to new premises, included significant 3rd party stakeholder management and the delivery of critical infrastructure services such as:
Project Management
Cost Management
Construction Management
Risk Management
Health and Safety Services
Programming
Dispute Mitigation
Finbarr Dowling, Siemens' Hull Project Director, said: "With the first loadout and shipment from our newly-constructed harbour we now have the core elements of a globally-unique offshore wind power hub all operational.
"It's exciting to see our vision to develop a world-class hub for wind power manufacturing and logistics becoming a reality, with blade production ramping up in the factory and the new harbour busy with pre-assembly and loadout work."
David Hewitt, Project Director, said: "Through the experience of the team in the delivery of major marine infrastructure, combined with Waldeck's collaborative working with the client, ABP and a number of different contractors, we have seen the successful delivery of the £300M plus overall manufacturing facility below budget and several weeks ahead of programme."
"After personally being involved in the project from the beginning, it is extremely rewarding to see the first Windturbine Installation Vessel (WIV) sail down the Humber to conclude the success of the project, and I'd like to thank the team for the hard work making this vision a reality."