The tool will help our surveying and inspection teams stay safe when they are carrying out essential work on industrial, commercial and residential buildings across the UK.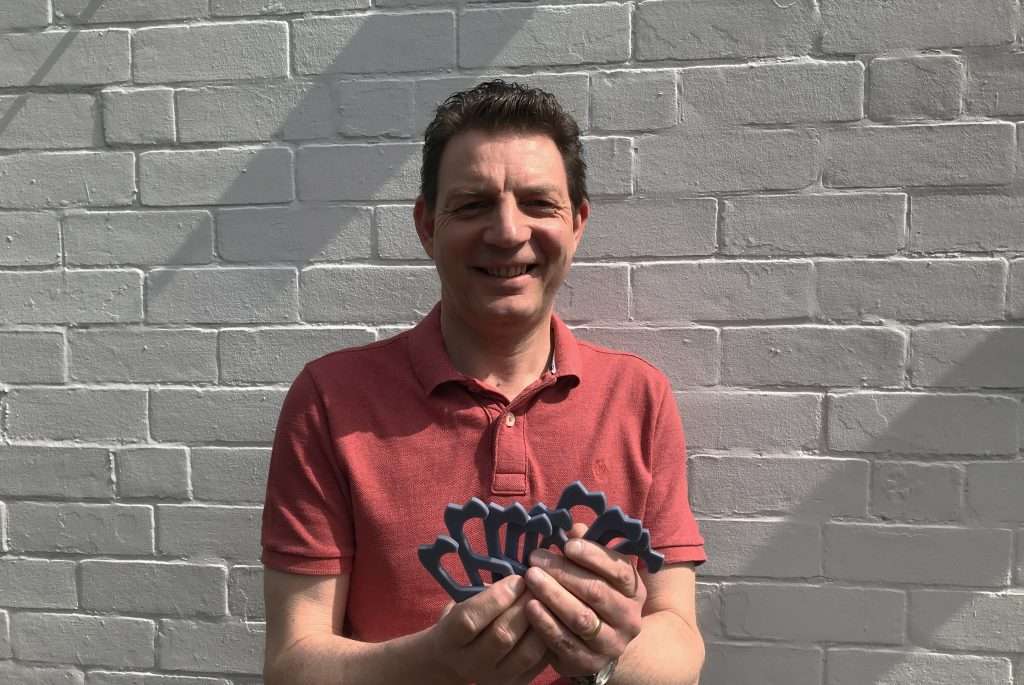 Warren shared:
"The opener is a free file I found on an opensource 3D file site, I have a resin 3D printer at home – it's just a small part of the bigger Health and Safety efforts across the business, but it seemed like a great way to help out in keeping the team safe during these uncertain times. Each opener takes about 30 minutes to print and costs around 50p in resin.

"In line with Government restrictions, the door opening tool will allow staff doing essential work on-site to open doors, cupboards and use keypads without having to physically touch them, the tools can then be cleaned with an anti-bacterial wipe after use. The idea is to use these tools rather than having to change gloves each time a member of staff moves from one property to another, it also means that they reduce the risk of spreading bacteria across sites.

"As part of our wider Health & Safety roadmap, we are also putting packs together to post out to each of the Waldeck staff who require them – with gloves, masks, wipes and the door opening tools so anyone going to site to carry out inspections or surveys has some the necessary tools to help protect themselves."
To find out more about how we are keeping our team safe during Covid-19, please get in touch with our team by sending an email to [email protected].