As Waldeck celebrates five years on site at Hinkley Point C, we take a look at our involvement, and what we have achieved so far as part of the journey.
The project
On completion, the Hinkley Point C site will host two nuclear reactors capable of producing enough low carbon electricity to power around six million homes. The £19.6bn project is expected to have created 25,000 job opportunities during the 10 years of construction and provide huge opportunities for local, national and international businesses throughout its 60-year lifecycle.
Our involvement
Following Waldeck's successful involvement in the delivery of EDF Energy's West Burton CCGT project, Waldeck were asked to assist EDF Energy on their Hinkley Point C development, one of the UK's first nuclear new build project for over 20 years'.
Functioning as technical specialist and management consultancy, Waldeck have been involved with the project for the past five years as one of EDF Energy's four Genco 390 Framework engineering firms.
A team of Waldeck engineers have been working alongside EDF Energy on the Hinkley Point site in Somerset and from EDF Energy's offices in Bristol and London.
Teams across our network of offices have been involved with; site enabling works, management and co-ordination of works packages, BIM and site engineering.
We caught up with some of the team, to find out what it's like to work on the first in a new generation of nuclear power stations in the UK:
Richard Sargent (RS), Associate Director at Waldeck, is the Site Engineering Integration Lead for Conventional Island at Hinkley Point C and has worked on the project for the last two and a half years, having also previously worked on site in 2012 when it was undergoing site clearance and early development.
Matthew Bloodworth (MB) is a Director of special projects and Deputy Project Director on Hinkley Point C for Waldeck, he is the Site Engineering Area Integration Lead for the Nuclear Island at Hinkley Point C for NNB having worked on the project for 4 and a half years.
Yulei Tian (YT) is a Site Engineering Main Civil Works Technical Lead at Hinkley Point C and has worked on the project for three years acting as the Site Engineering Technical Lead for the Main Civils Works.
1. What do you find most fascinating about working on such a large-scale project?
RS: The volume of people and services that are required to construct and operate the site never fails to amaze me. For example, the bus station is larger than most bus stations you'd find in a large city! Each day I look out of the window and there is something new to see; it could be the world's largest tower crane being constructed, or a tunnel boring machine being prepared for launch, or sometimes a TV crew capturing footage for their evening bulletin.
MB: There are many aspects which are fascinating on this project, but probably the most interesting for me is its scale and pace. With so many different designers and contractors working on so many different work-faces with plant, which in many cases is the largest in class, in the world, makes the task of coordinating the design and construction in order to meet programme a real challenge.
YT: For me, the most fascinating aspect is the extraordinary amount of complex activities, and how they are all taking place within one single site, as Matthew says, it really does all require world class management.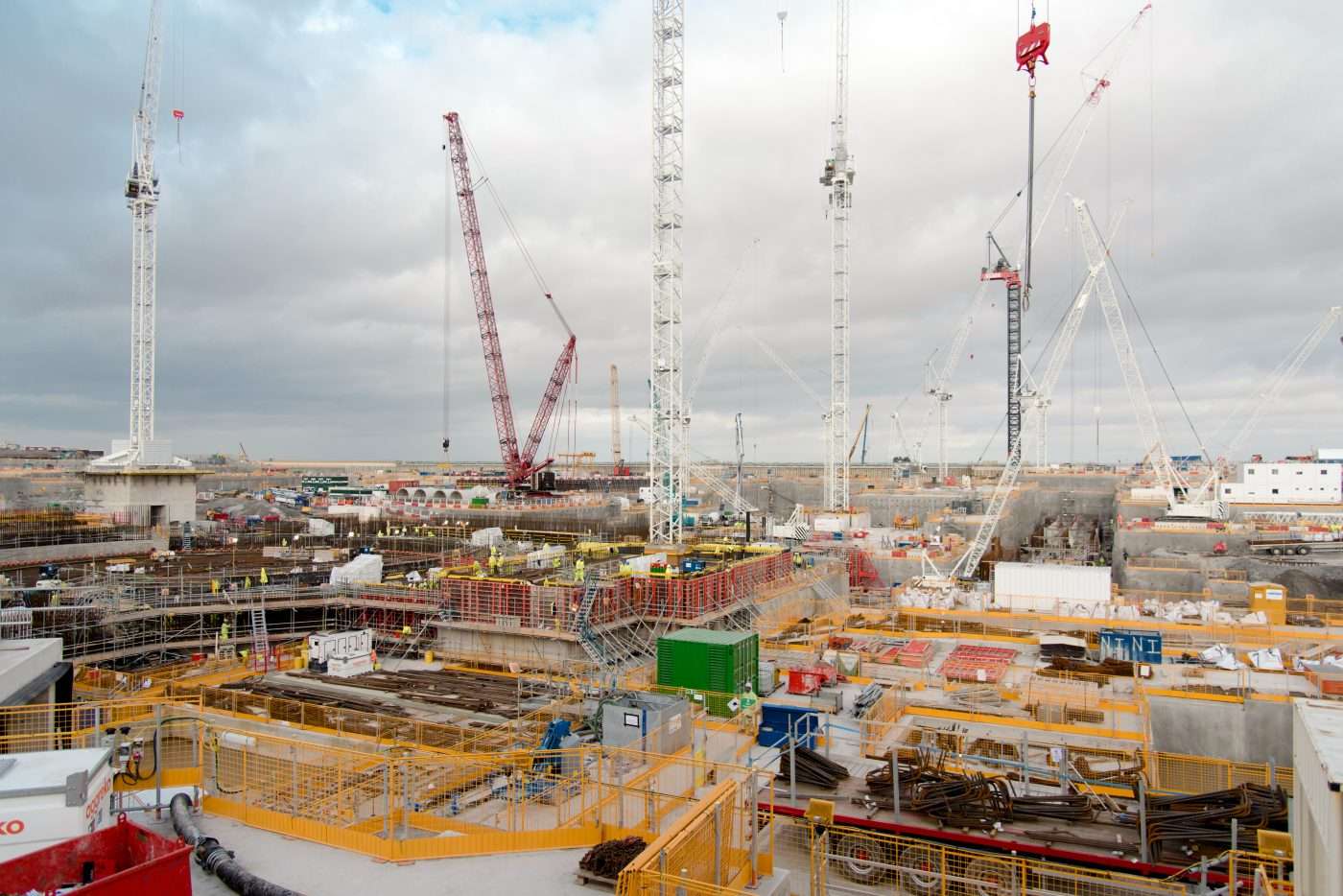 2. What has been the most challenging piece of work you have been involved in on the project?
RS: With so many contracts delivering so many different parts of the design, there are multiple stakeholders involved in every piece of work. In my role I am responsible for ensuring the excavation profile aligns with the building profiles. When one of the building profiles changed, the excavation profile had already been completed and I had to coordinate the modifications required to ensure minimal impact to the overall schedule. Each day that delayed completion of the excavation profile which could have resulted in significant costs to the project.
MB: Like Richard, I am also responsible for aligning the excavation profile with the building footprints. This may not sound particularly complex, but it has involved making agreements with the building designers who are based throughout France, on buildings where the design was not yet complete in order to agree what shape the circa. 5.5million m3 excavation, which was in the process of being created on-site, should be. The scale, pace, potential ramifications of failure and complexity of interfacing made this a real challenge.
YT: The work I have been involved with as Site Engineering Technical Lead for the Nuclear Island works targeting the J0 date has been my most challenging piece of work so far, it is one of the most significant and important milestones of the entire project.

3. If you could have a different job on the project for one day only, what would it be?
RS: I'd be a crane operator at the top of one of the enormous tower cranes. Being able to see the site from that high up would give me even more of an appreciation for the scale and complexity of what we are trying to achieve. Plus, I'm sure it would be a great adrenaline rush as the high winds shook the cabin around!
MB: As Richard has already mentioned crane operator, I would go for Tunnel Boring Machine operator. These are the machines being used to create the intake and outlet tunnels being driven below the Severn estuary.
YT: When the power plant is commissioned, I would love to be part of the team to run the plant for a day!