The international awareness day is celebrating its seventh year and is focusing attention on the remarkable careers available in engineering and technical roles for women.
Women studying and working in Science, Technology, Engineering and Mathematics (STEM) are generally underrepresented, but this is particularly apparent in engineering. In 2018, just 12% of the engineering workforce was female.
We spoke to some of our female engineers to discuss their experiences within their careers, including what they think the industry can do to create a more diverse working environment and #ShapetheWorld.
We caught up with (left to right):
Alison Doubell, Director at Waldeck (AD)
Cristina Lanivschi, Senior Structural Engineer at Waldeck (CL)
Veronica Ruby, Associate Director and Lead BIM Consultant at Waldeck (VR)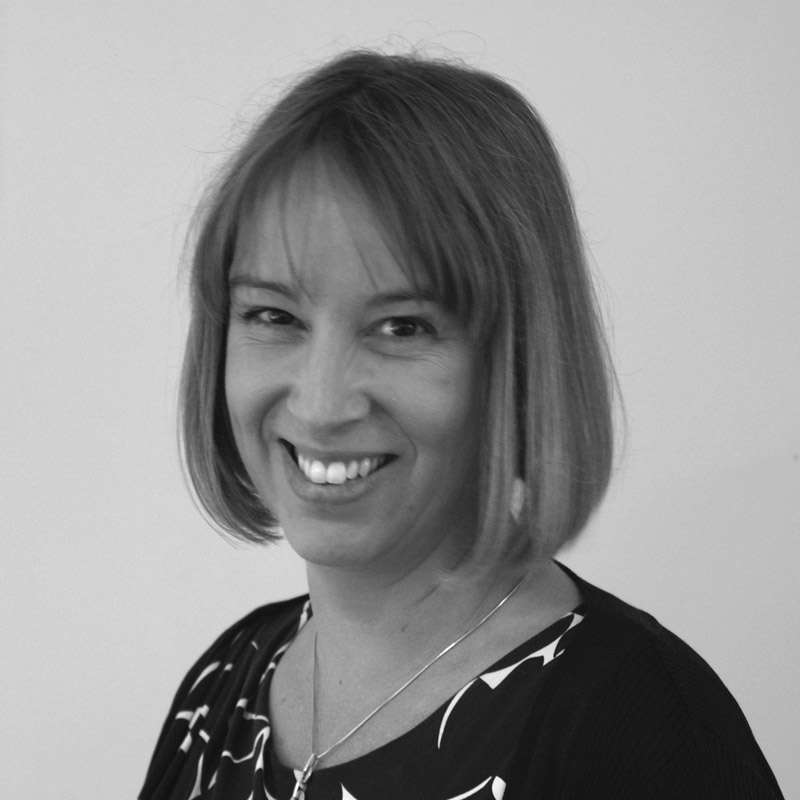 Tell us about your job role…
D: I'm a Director at Waldeck, and the Key Account Manager for several large multi-disciplinary projects. I also work to bring new projects into the company through business growth activities, and as a Chartered Engineer I'm also civil and structural CRE for several rail related projects.

VR: I'm an Associate Director/Lead BIM Consultant at Waldeck. My role in the business is very varied, including delivering BIM Consultancy for projects, leading Waldeck's internal BIM strategy, heading up Research and Development activities across the business and also being responsible for ensuring technical training requirements are met for our staff.

CL: I'm a Senior Structural Engineer, and my main role includes the design and analysis of structures to meet necessary safety requirements. I am involved in a wide range of construction projects throughout the entire design process, from concept to completion. Within my role I prepare models, calculations, specifications and reports.
Why did you choose an engineering career path?
AD: I was naturally good at STEM subjects at school and was fortunate that I had teachers that encouraged me to go on several courses and work experience that promoted engineering. Civil and Structural Engineering was the discipline that appealed the most, so I chose to study this at University.

VR: Leaving school, I was never 100% clear with what I wanted to do. I always had an interest in design and took Product Design as a subject in Sixth Form, enjoying the evolution of creating something from concept to making the final piece.

Not having the desire to continue my education into University after leaving Sixth Form I was looking for work which had career prospects and most importantly I found of interest. I applied to Waldeck to become a trainee draughtswoman and have since developed my career at the company over the past 18 years, undertaking a variety of roles and building on my design skills.

CL: Originally, Structural Engineering wasn't my first choice for a career. I tried some different options (Architecture and Psychology), but I am naturally an analytical thinker, and eventually found that Engineering suited me best.
What are your career highlights so far?
AD: There have been many! Starting up a new office for Waldeck in Newark, which is a thriving multi-disciplinary design hub for the company has definitely been a key highlight, as well as working on a range of different projects; from manufacturing facilities and rail maintenance depots to the International Broadcast Centre of the London 2012 Olympics. Also, mentoring people through from school leavers to being Chartered Engineers has been an important part of my career to me.

VR: Obtaining an MSc degree in Building Information Modelling Management at Middlesex University, which was funded by Waldeck and was the UK's first work-based Masters with a BIM focus.

In addition, being involved in a number of high profile projects, one of which being Hinkley Point C, working with EDF Stakeholders to develop their information requirements and modelling standards to ensure they acquire the required asset information from their supply chain in order to operate and maintain the facility throughout its 60 year lifecycle.

CL: A career in Structural Engineering has offered me great opportunities to study and work in multi-cultural environments, whether this has been whilst preparing my MSc Dissertation, PhD or during design projects (mainly industrial, commercial or residential buildings) in different countries across Europe.
What do you think the industry could do to promote a more diverse working environment?
AD: I think there is still a perception that the industry is not for women and this perception starts at a very young age. There needs to be more interaction with schools at all ages to introduce construction as a whole and show the variety of roles on offer within the industry. We need to promote the STEM options available both in education an onwards as a career and not curtail those females that show an aptitude and/or interest in the subject.

VR: As women working in the engineering industry, it's up to us to promote engineering as an attractive career to pupils in schools and colleges, hopefully giving young women the information they need to imagine themselves having a career in the industry.

CL: I do think education in schools should promote the construction industry more. I have seen books and TV shows for children presenting the industry in an attractive manner and I must say I felt proud to be a Structural Engineer. I think we are on the right path and the construction industry has plenty of opportunities for everyone, both men and women.
Where do you see yourself in the next five years?
AD: I see myself continuing to work on a variety of exciting projects and developing more new business for the company. I also will be focussing on increasing our presence in the industry and developing STEM ambassador opportunities with Birmingham City University.

VR: I plan to further my expertise in and around the digital environment, creating innovative modelling solutions that deliver significant benefits, not only at the design and construction stage but through the lifetime of the built asset.

CL: Having only recently arrived here in the UK, I am going to take things a step at a time. I would like to become a member of The Institution of Structural Engineers IStructE and also work towards becoming a Chartered Structural Engineer.
What advice can you offer to women who would like to pursue a career in engineering?
AD: It is possible, and don't be persuaded otherwise. There are numerous opportunities and the industry covers a wide spectrum of different roles. You can be involved in great projects that make a real difference to how we live and have a long and rewarding career that is never ever boring. Take every opportunity that there is to gain an insight and progress in the world of engineering and believe you have the same right to be there as anyone else.

VR: Don't be discouraged by a male dominated industry. Engineering is a diverse area to work in and with technology changing the way the industry operates it is an exciting time to be a part of the industry.

Furthermore and from my own personal experience, I have been given the support I needed to develop and flourish and thus progress within the industry.

CL: I believe the boundaries between gender stereotyped careers are starting to fade away. As technology continues to evolve, I think everyone should at least have in mind a related profession. Structural Engineering involves lots of technology and innovation, and women will always bring a valuable contribution to any sector, role or company.
To find out more about International Women in Engineering Day please visit www.inwed.org.uk