Architectural BIM Technician, Katie Nesbitt has been shortlisted in the 'Young Achiever of the Year' award category for the Greater Lincolnshire Construction and Property Awards 2020.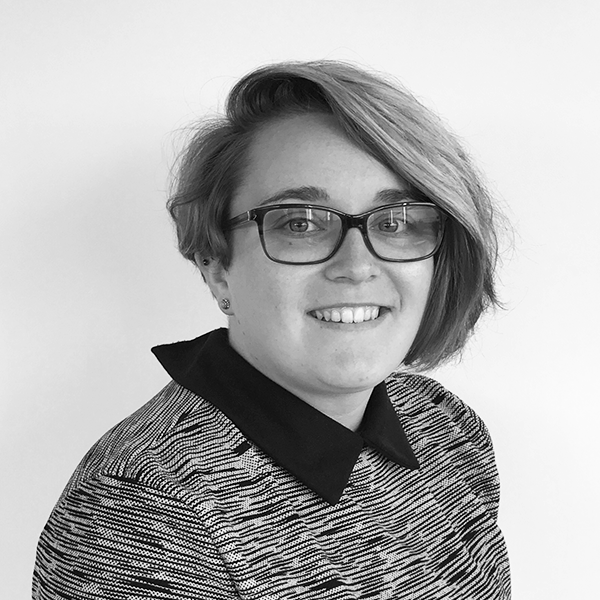 Following this news, we spoke to Katie about her career so far, and why she is so pleased to have been shortlisted.
Katie, tell us about your role at Waldeck?
I joined Waldeck in 2015 through the in-house BIM Academy as a trainee CAD Technician, where I started my Level 4 in Construction and The Built Environment.
After my first review, the company and I realised my strengths and passion was for the architecture side of the business, due to my creative flair and eye for design. This area was naturally where a lot of my skills pointed towards, and it was highlighted by my team leaders that I excelled in this field.
After 6 months I integrated into the architectural team as a Junior Architectural Technician, later progressing again after a year, to Architectural BIM Technician. My roles have continually evolved to meet the needs of the business, and to allow me to learn, develop and progress within my role.
In my current role as Architectural BIM Technician, I now:
Design and develop building plans, elevations, sections and details, creating both 2D outputs and 3D models from sketches or mark-ups
Update and maintain design records for future use and reference
Assist team design reviews in order to evaluate design concepts and make recommendations to resolve problems, to obtain information for drawings and execute projects on time and on budget.
Produce visualisations for clients and for concept designs
What personal development have you seen in the past few years?
Since beginning my journey at Waldeck in 2015, I have shown a commitment to my personal development and progress through a host of new qualifications and training, such as:
BRE BIM Essentials
BTEC Level 4 HNC Construction & the Built environment
Emergency First aid at Work
Architectural Technology BSc Degree
CSCS Visitor Qualification
Taking part in various CPD Sessions
The most significant of these being my university studies. A highlight of my career so far was enrolling at Sheffield Hallam University to do my Architectural Technology BCS Honours Degree, which I began in 2017. My last set of marks were 76% for the year, which currently equates to a First-Class Honours.
I am studying for this degree part time, whilst working full time and I am currently in year 3 of 6.
I would also really like to achieve an accredited degree (recognised by CIAT) at the highest standard in order to progress to become MCIAT, eventually becoming a Chartered Architectural Technician.
What would it mean to you to win this award?
Achieving this award would mean the world to me. Just over four years ago when I started at Waldeck, I had minimal experience within the construction industry, but knew that I had a passion for the construction industry and wanted to know how and why buildings worked in certain ways.
At the time, all I wanted was to be successful and make a life for myself where in 30 years' time I could turn around and say I didn't just settle. However, I never thought I would be where I am today and would have achieved as much as I have done so far.
Growing up in Lincoln and being surrounded by its history and architectural influences has really guided me into the career I have today. I want to be an inspiration to others whether already in the industry or looking to start a career in construction, helping them realise that so long as they put their mind to it, they can achieve anything; nothing is too big; the impossible is always possible! It doesn't matter how much knowledge or experience you have, if you put in hard work, commitment and dedication, you will be rewarded – whether it be a good grade, an award or simply some self-confidence and being proud of the work you have done.