This year's conference will be held online this year, and focuses around 'Implementing Digital Innovation in a Nuclear Environment'.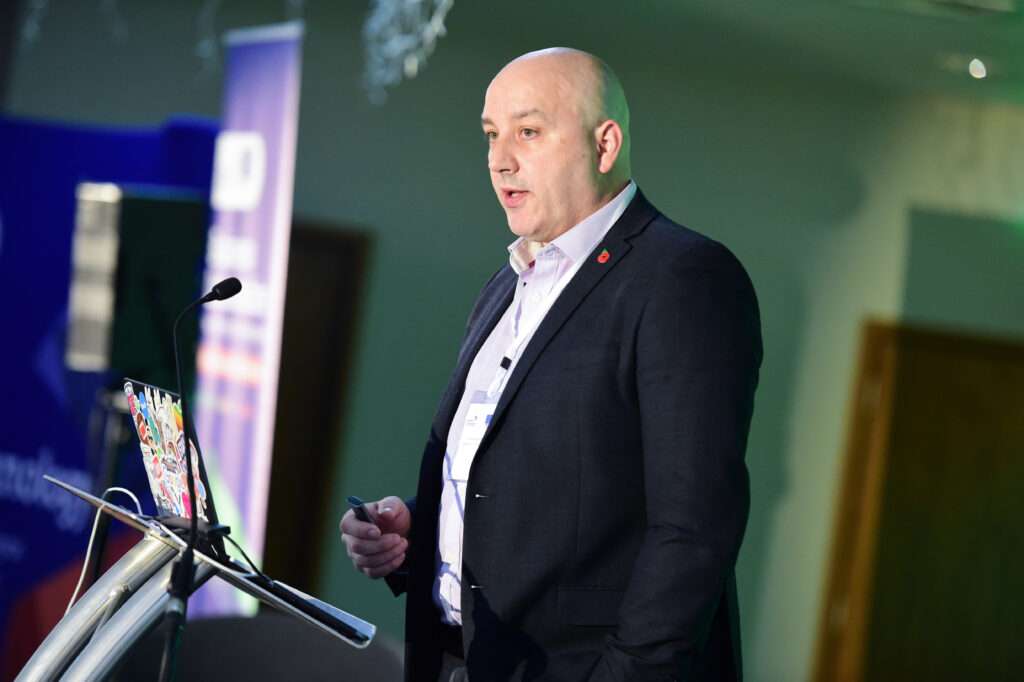 Scheduled across two half-days, Thursday 15th October and Wednesday 21st October, the Nuclear Institute's Digital Special Interest Group are busy finalising an engaging and topical event programme which builds on the highly successful conference held in London last November.
Bringing nuclear professionals from across the nuclear lifecycle together with digital experts and technology providers, the Conference, which is been held virtually this year, will consider the latest insights on the practical application of cutting edge digital technology and techniques in support of decommissioning, operations, new-build and research in a highly regulated environment.
It also aims to provide both practical advice and inspiration to enable delegates to improve digital utilisation and adoption now and in their future operations wherever they sit across the nuclear lifecycle.
Mark has been invited to talk at two panel sessions:
Day 1: Thursday 15th October
Panel Session – Applying Digital Twin and learning from other Sectors
Mark has been invited as a 'non-nuclear sector representative' to discuss Digital Twins and the many lifecycle considerations which organisations face.
Panel Chair: Neil Thompson, Director, Digital Construction at Atkins
John Norton, Head of Technical Strategy, Magnox Ltd
Ionel Nistor, Head of Nuclear R&D, EDF Energy UK
Nigel Hart, Head of Digital, UK SMR Programme, Rolls-Royce
Mark Greatrix, Director, Head of Digital & Technologies, Waldeck Consulting
Day 2: Wednesday 21st October
Panel Session – Digital Solutions addressing COVID-19
Mark has been invited to discuss cross-sector challenges which COVID-19 has presented, and the various Digital themes which have been utilised to retain both safety and productivity.
Panel Chair: Diane Daw, Nuclear Business Development Manager, Altran
Sam Stephens, Chief Engineer, Atkins
Mark Greatrix, Director, Head of Digital and Technologies,
Kurt Metcalfe, Lead Consultant, BIM and Digital Engineering, Cavendish Nuclear
Neil Picthall, Enterprise Asset Management Programme Manager, Sellafield Ltd
---
If you haven't got your ticket yet, please head to the link below to book your place:

Book my place >