David is an experienced Architect with over 7 years' experience across a wide variety of projects in the retail, pharmaceutical, rail, transport and residential sectors.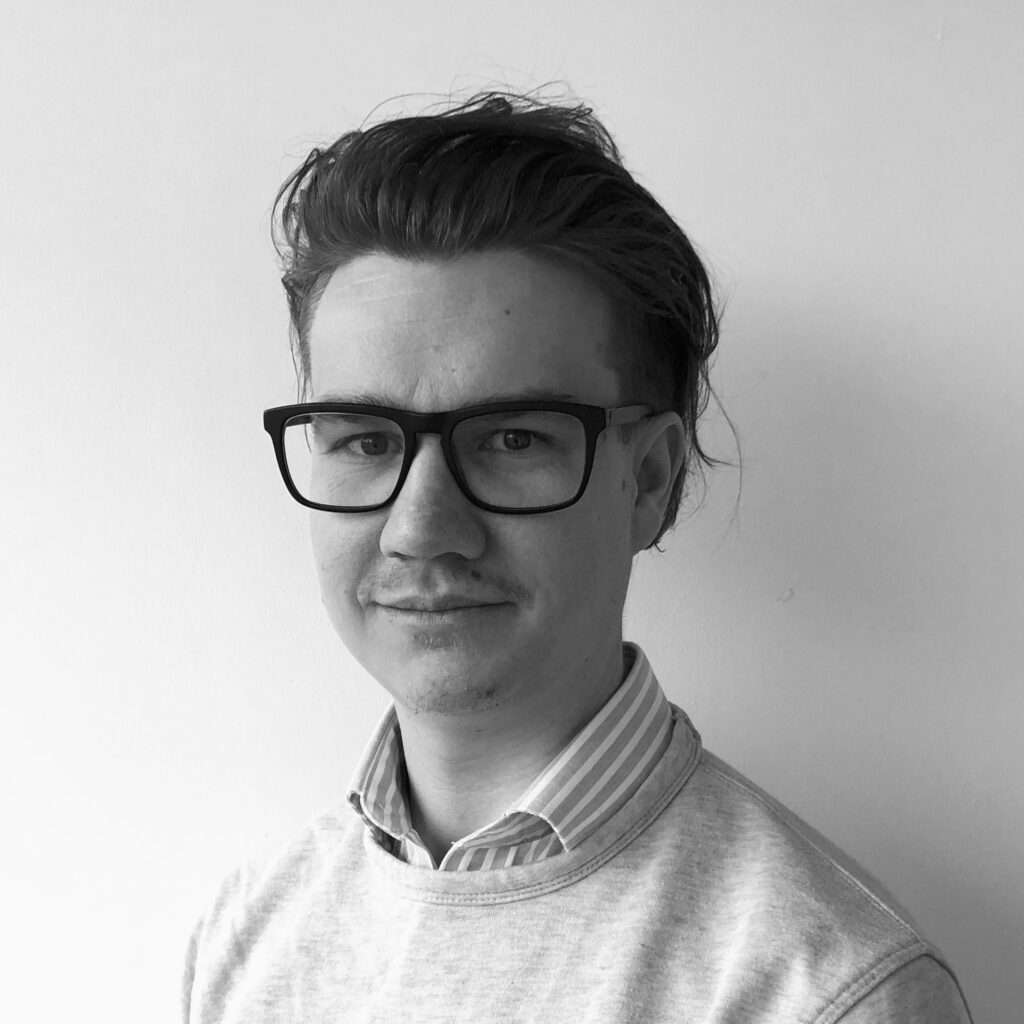 David joined Waldeck at the start of 2020 as an Architect based in our Newark office and has been working on several projects for clients including Network Rail and Bassetlaw District Council.
In his spare time, David enjoys going to the cinema and is a big fan of Lego. The latter combined with stories from his grandfather – who worked in the industry, influenced his decision to go into architecture as a career.
So David, tell us a little bit about your role as an Architect?
Depending on who you ask it is either creating pretty pictures or causing problems.
All joking aside the role as an Architect involves taking into consideration a wide range of factors and issues that result around the building process from inception to completion. As a result an architect draws upon their knowledge and experience to take on these challenges to ensure that the client is satisfied with the end result.
What is your favourite part about your job?
The two favourite parts of my job are seeing projects come to life on-site, and when clients or end users get to enjoy their new built environment.
So, I suppose it comes down to the power of a line be it drawn by hand or on a computer which will cause a result that will last for many years to come. Good design can help improve and transform the lives of people that will use the building during its lifetime.
What has been the most rewarding project to work on so far, and why?
The two main projects that I have worked on during my short time with Waldeck have been rewarding in different ways. The station project is the largest project to date that I have worked on in terms of scale and as part of a wider multi-disciplinary team whereas the Independent living refurbishment is set out to hopefully reshape the existing building to bring it up to contemporary standards for living but also as a new hub for the local community.
What are your main areas for focus when designing and delivering a project?
The main area of focus would be to meet and exceed the clients' brief and aspirations. In addition, there is a social obligation and responsibility that architecture has on the wider community and the environment. The latter lies in the belief that architecture can create better places for everyone. One such area which has become more apparent certainly during my time in practice is sustainability and having responsibility. Here sustainability is used twofold, one focusing on materials and integration of renewable technology into a project and secondly as how the project reacts to its surrounding environment to ensure the needs of both current end-users and future generations.
What's next for you and the architecture team?
We have a great team at Waldeck and a number of interesting projects currently in the pipeline for 2021, I'm looking forward to seeing where the next year takes us!
---
To find out more about Waldeck's Architecture team please call David on 08450 990285 or send him an e-mail here.