Peyman recently became a Chartered Civil & Structural Engineer and has experience which spans design consultancy and the delivery of engineering solutions for building structures across a range of sectors and materials.
Peyman possesses comprehensive technical knowledge and design experience in Structural Engineering and has been involved in a wide range of project types and values both locally and internationally.

So Peyman, tell us a little bit about your role as Principal Structural Engineer?
I am a Principal Structural Engineer with experience working on numerous major projects in the UK and abroad. I have been involved in a wide range of design projects from small schemes to multi-million-pound design projects. I have predominantly been involved in steel and concrete design of buildings, foundations, industrial portal frames, inspection and assessment of structures, and design of pavement and retaining walls.

My role is extremely interesting as I get to improve my analytical, engineering, and managerial skills by working on a wide variety of engineering projects here at Waldeck.

I also work closely with clients and our in-house multi-disciplinary team to ensure the delivery of innovative, constructible, and commercially viable design solutions for our projects.
What has been the most rewarding project to work on so far, and why?
All projects regardless of size and value are equally important as they have their unique challenges and problems that need to be solved. I am currently working on a new Network Rail Station project, where I've had the opportunity to act as Contractors Responsible Engineer (CRE) for all the Civil and Structural aspects of this project. In this multi-disciplinary project, while fulfilling my CRE duties, I lead a team of 7 engineers and technicians for the technical delivery of the project, as well as liaising with other disciplines, the Client, and the Principal Contractor on a regular basis.

The design and construction of this Design & Build project has had major challenges due to the programme restrictions and the fact that it is located on a logistically difficult brownfield site. However, utilising the latest technology and a fully federated 3D model has helped us to overcome these challenges effectively, and seeing this project being built on-site is the rewarding element which makes it all worthwhile.
You also became a Chartered Engineer last year, congratulations! How does it feel to be Chartered?
Becoming professionally qualified with the Institution of Civil Engineers (ICE), the world's first professional engineering body, is very satisfying and getting letters after your name is a great feeling that I can't really describe!

But more importantly, the journey to Chartership helped me acquire comprehensive knowledge and experience in a variety of engineering and managerial fields. To get to the chartered level, I had to achieve a decent level of competency in various attributes required by the Institution, but I have to say, investing the time and effort has really paid off.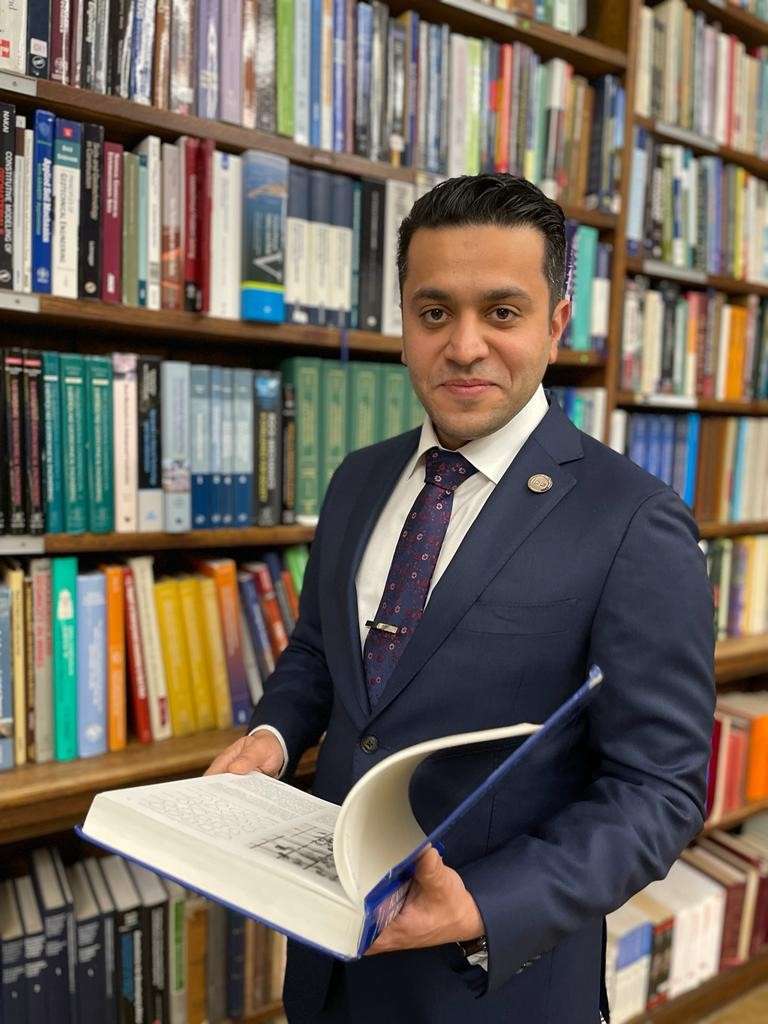 What's next for you and the Civil & Structural team?
Our current Civil & Structural Engineering team have a diverse range of experience and expertise that allows us to design a broad spectrum of projects across our core markets such as rail, data centres, energy and manufacturing. On top of this, we continue to work closely with our multi-disciplinary colleagues from departments such as the Mechanical & Electrical Building Services Design and Architecture , which continues to enable us to work on larger multi-disciplinary projects and help our key clients to achieve their aspirations across more than one discipline.

Finally, myself and my team are currently preparing to commence the design of one of the largest logistic projects in Europe, which is a major rail freight interchange infrastructure project, so watch this space!

Waldeck also has an in-house ICE approved training programme to help young graduate engineers to start their journey to Chartership. This training combines tailored classroom sessions, along with on-the-job training to develop our engineers' skillset and assist them in gaining valuable experience. Helping to develop and grow the next generation of engineers is something which I am really passionate about and hope I can contribute to over the coming months as the team continues to evolve.
---
To find out more about our Civil & Structural Engineering team click here >