Although the hour-long episode sharing the journey of building Nathan and Amye' dream home, which was a contemporary twist on a traditional Dutch barn, may have been our 'fifteen minutes of fame', many of the projects Sanjay and the team have been involved with are equally (if not more) impressive.
We caught up with Sanjay, who is based in our Peterborough office, to find out more about Sanjay and what happens behind the scenes in our Civil & Structural team.
Tell us more about your role?
I have worked in the construction industry for over 20 years now and have been at Waldeck since 2007, where I lead a team of Civil and Structural Engineers and Technicians.

My experience covers a wide range of civil and structural engineering disciplines and has seen me working on multi-million pound schemes across sectors such as automotive, manufacturing, data centres, educational, retail, commercial and residential.

I work closely with clients and our in-house multi-disciplinary team to ensure the deliver of innovative and commercially aware design solutions for projects across the UK.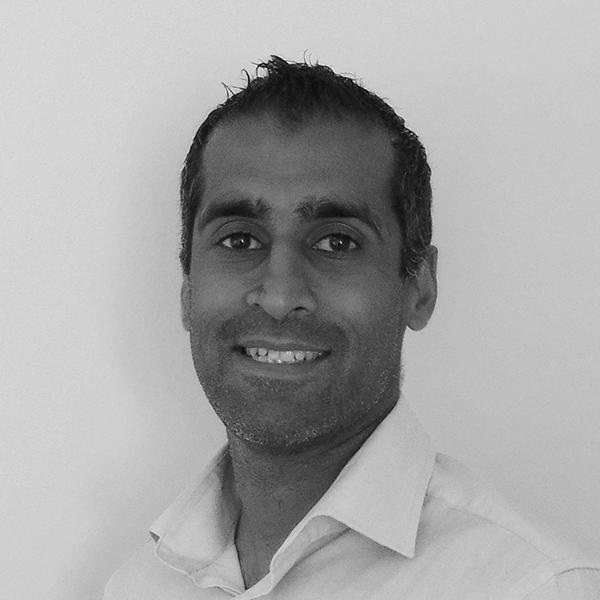 What is your favourite part about your job?
My favourite part is seeing the projects that the team have worked on go into construction, especially when we have seen the designs through from concept to completion. I still get that buzz!

I also really enjoy being able to work with Clients, Architects and Contractors alike to solve complex problems. For me, collaboration is key and we have a great team of engineers and technicians who work really well together to deliver projects both large and small.
What was your most rewarding project?
I've been lucky enough to work on a range of significant projects, both close to home and on a more national scale.

A few examples include the new Sports Centre at Stamford Endowed Schools and Primark at the Queensgate Centre in Peterborough, plus a host of complex manufacturing and infrastructure projects for Jaguar Land Rover and more recently some large Data Centres.
What are you and your teams' main areas for focus when designing and delivering a project?
The key drivers for all projects have to be cost and efficiency. Finding effective engineering solutions that are economic to build provides benefits for both the Contractor and the Client. With the range and depth of experience that we have within the team, I have confidence that we are able to deliver practical solutions to the projects we work on.
What's next for your team?
The Peterborough team are currently delivering a host of medium-sized residential developments and large industrial projects throughout the UK, which have been our 'bread and butter' in recent years.

However, we're also involved in a host of projects in other sectors such as healthcare, food manufacturing and commercial retail, which we look forward to continue expanding over the coming months. Who knows, we might even get another TV appearance one day, too!
---
To find out more about how our Civil & Structural team can help you with your next project, please don't hesitate to contact Sanjay by calling 08450 990285 or send him an email here.