In September 2022 we saw 5 members of the team start an apprenticeship as part of their role at Waldeck, one of whom is Trainee Technician, Finley Nottingham, the latest apprentice to join our Civil & Structural Engineering team in the East Midlands.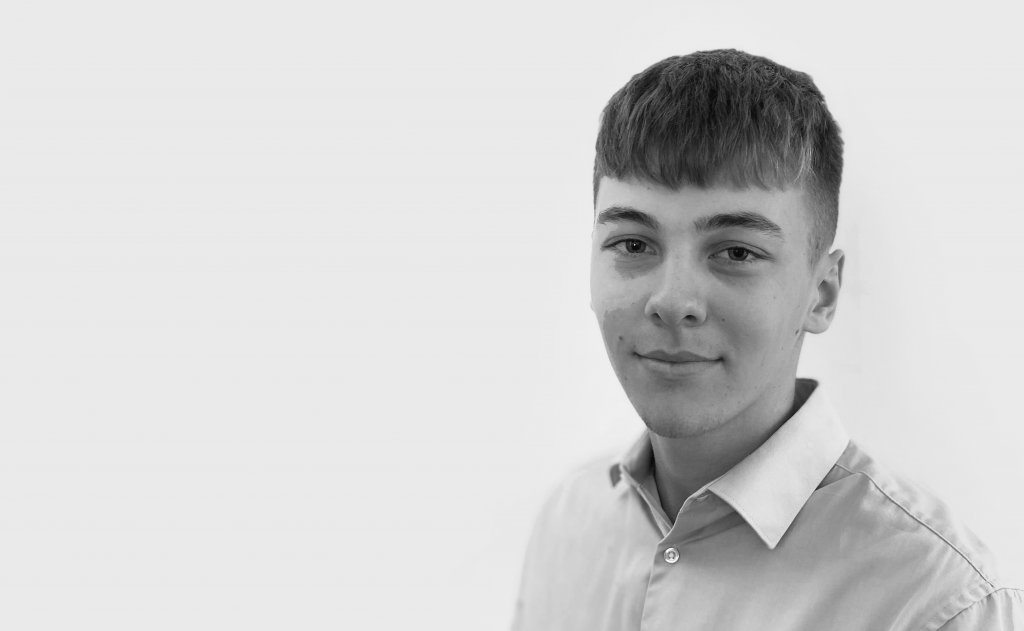 As such, we thought it was time to catch up with him to find out how he is settling in, and why he would recommend an apprenticeship to others starting out in industry:
Hi Finley! Tell us a little bit about your career so far?
"My career at Waldeck started following the completion of my Level 3 course in Construction and the Built Environment at Peterborough Regional College.

"I wanted to progress my education into engineering but also wanted a job where I could get some real work experience. So, I decided the best option would be to continue my studies with a Degree Apprenticeship.

"Following a successful interview process with Waldeck, I joined the team in June 2022, and have since been in the role of Trainee Technician which sees me working within our Civil and Structural Engineering team.

"After a 3-month probationary period I was happy with my start with Waldeck and applied for the Civil Engineering Degree Apprenticeship at Nottingham Trent University, which I then started in September 2022."
Why did you choose a Degree Apprenticeship to further your education?
"I have chosen to do a Degree Apprenticeship in Civil Engineering as it is a great way to gain experience whilst also working towards a qualification.

"I work at Waldeck four days a week being involved in a variety of projects learning more each day, then once a week I am at Nottingham Trent University.

"The subjects I am being taught currently are Engineering Maths & Mechanics, Engineering Materials, Geology, and Graphical Communication/IT. These lectures and seminars are helping me to gain a better understanding of what it takes to be a valuable civil engineer. As well as learning when at the university, I have lots of independent learning to do during the week which allows me to develop a deeper understanding of what is being taught."
What are you looking forward to most over the coming months?
"I am looking forward to progressing my skills and knowledge within civil and structural engineering which will allow me to take on larger projects more independently.

"I am also supported by an ICE Supervising Civil Engineer and mentors at Waldeck, combined with a Personal Development Plan and regular CPD training.

"CPD's have already proved beneficial to me as they've helped to broaden my knowledge about various disciplines within civil engineering. For example, about parametric design which demonstrated a different way in which the design of a building could be automated by setting up a series of algorithms."
And finally… What are your aspirations for 5 years' time?
"In 5 years' time I'd like to have successfully completed my Apprenticeship Scheme and be working on my end point assessment to become an Incorporated Engineer."
---
Finley has been involved in a variety of projects, playing a valued part on all, from small housing developments to large factories and railway intersections, increasing his contribution and responsibility each time. And consistently exceeding expectations from the team.
Tom Peden, one of the Civil Engineers Finley has been working with, shared:
"Finley has seamlessly integrated with the team, consistently demonstrating that he's a good listener and fast learner.

"His technical understanding has developed very quickly, and he's already been heavily involved in the drafting/modelling design works on a variety of schemes.

"Finley is intelligent and polite, receiving praise for his hard work from several project managers. It's evident that he's on track to a very successful career."
Will Green, Associate Director within our Civil & Structural Engineering team shared:
"It was clear when I first met Finley that he had the potential and drive to be successful at civil engineering, it's really encouraging to see him making a superb start to his career.

"One of the best ways to align individuals' skills to client projects is through on-the-job training. Finley collaborates and communicates extremely well within the team and has proven to be a very capable, dependable team member."