Waldeck's Bristol office hosted digital leaders from across the nuclear industry this week, for the first Nuclear Institute Digital Specialist Interest Group (Dig SIG) meeting of 2018.
Paul Waldeck, CEO and Founder of Waldeck opened proceedings, welcoming guests from nuclear new build, waste management, decommissioning, existing power fleet and digital experts in the industry, to Waldeck's Bristol office.
Whilst Waldeck are a recognised brand in nuclear, Paul chose to share with the audience an update on what is going on in other industries and emerging trends in digital solutions.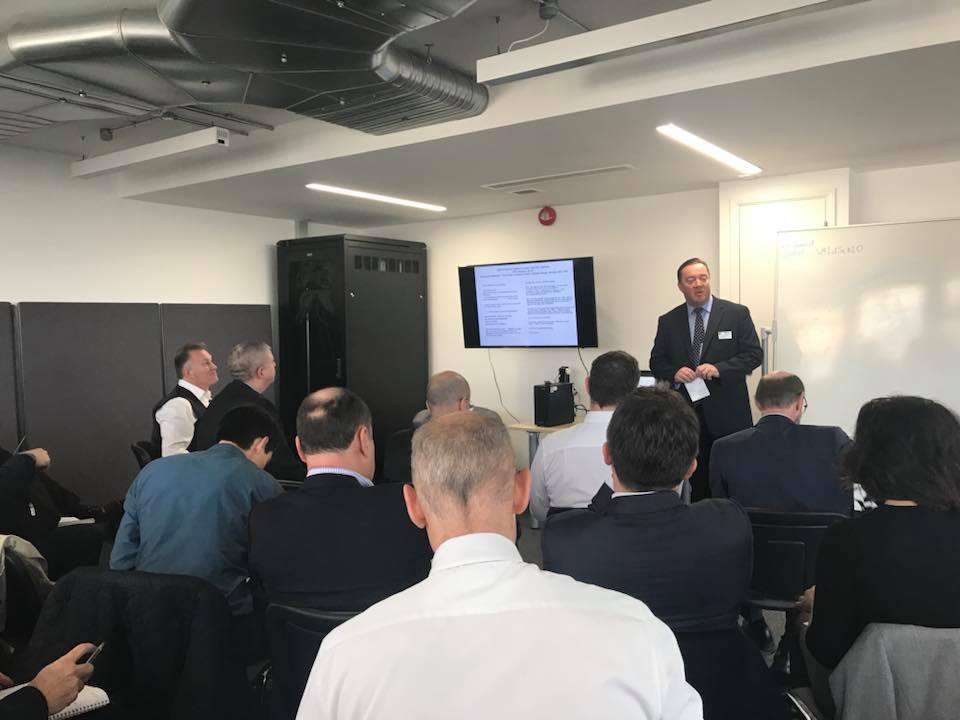 The group also heard from Philip Isgar, Nuclear Institute's Digital SIG Chairman, who presented an update on the journey of BIM in Nuclear, touching upon how nobody is using the term 'BIM' anymore, it's known more widely as 'digital' or 'Information Management'.
Represntatives from EDF, Horizon, NuGen, RWM, UKAEA and Sellafield all gave updates on their projects and the future of technology in their field.
Paul Waldeck, CEO and Founder, said: "We saw conversations sparking around emerging technology and with nuclear projects having such long life spans, the need to address which of these technologies will matter now and in the future.
There was a big focus on asset management, validation and verification, and the use of 'futuristic' tools, such as; Machine Learning and Artificial Intelligence.
Paul continued: "The group's gathering is a great opportunity to have leading specialists in the industry together in one room, and a chance to share knowledge, with an ambition to drive forward a positive change to the industry."
The Nuclear Digital Specialist Interest Group was launched by the National Nuclear Laboratory, on behalf of the nuclear industry, to help develop a best practice Digital community in the industry.