Folliowing Sophie's award-win, the success for didn't end there. This 'Women in Construction Week' we caught up with Sophie to find out what she has been up to over the past 12 months.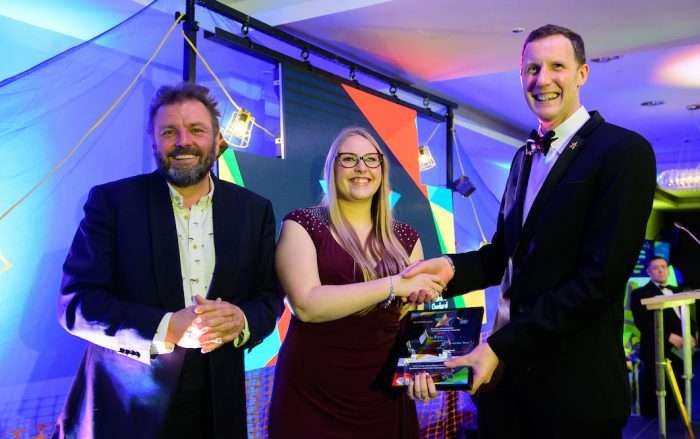 Sophie, what's changed in the last 12 months?
It's been an incredibly busy year for me, both professionally and personally. I've recently celebrated my five years' service at Waldeck and have now also completed my HND in Construction and the Built Environment (Civil Engineering) through Lincoln College, graduating with a Distinction at Lincoln Cathedral in October.
Towards the end of last year our Head Office moved to Wellingore Hall which has given us a fantastic collaborative space to work in day-to-day, and the views out of the windows are incredible too.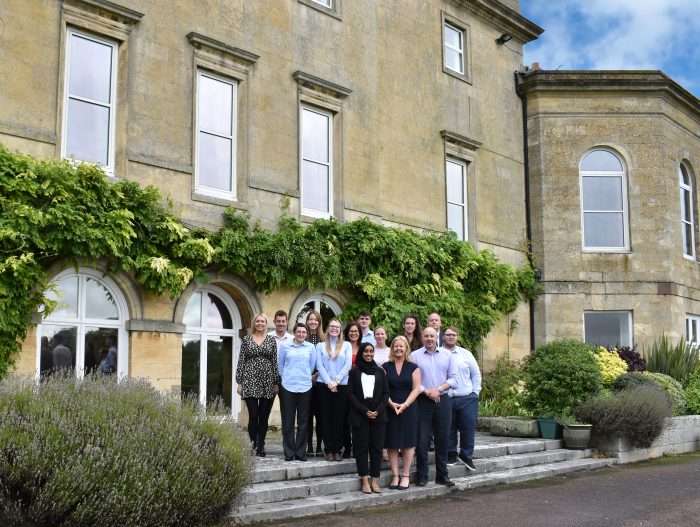 The Digital Capture team which I am part of has gone from strength to strength and we have been travelling up and down the UK working on really exciting projects, some which are a 'first' for the industry.
We have also been shortlisted for an array of awards, which has been really rewarding to see our hard work recognised in the wider industry. Since this time last year, The Digital Capture team has been recognised for the following:
Lincolnshire Construction and Property Awards – 'Consultancy of the Year' (Winner)
National Technology Awards – 'Innovation of the Year' (Current Shortlist)
NCE TechFest Awards – 'Team of the Year' (Finalist)
East Midlands Celebrating Construction Awards – 'Digital Construction Project / Initiative of the Year' (Winners)
East Midlands Celebrating Construction Awards – 'Innovation of the Year' (Winners)
Insider Made in the Midlands Awards – Digital Engineering / Technology (Finalist)
Nottingham Post Business Awards – Excellence in Innovation (Finalist)
NCE100 Awards – 'Innovative Operator' (Finalist)
What projects have you been working on?
I've counted them up and I've worked on exactly 30 different projects in the last twelve months, covering the rail, residential, nuclear, energy, education, aviation and logistics sectors. Quite a few I can't talk about at the moment due to Non-Disclosure Agreements (NDA's), but a few that I can mention are:
The digital capture of 66 hectares of land surrounding Sizewell C's nuclear plant for EDF Energy
Providing engineering support for a new 24,000m² Data Centre in Dagenham for Oakmont Construction
Scanning concrete columns for Morson Group for a potential office extension in Central London
Providing engineering support for Network Rail's new Holbeck Delivery Unit on behalf of Buckingham Group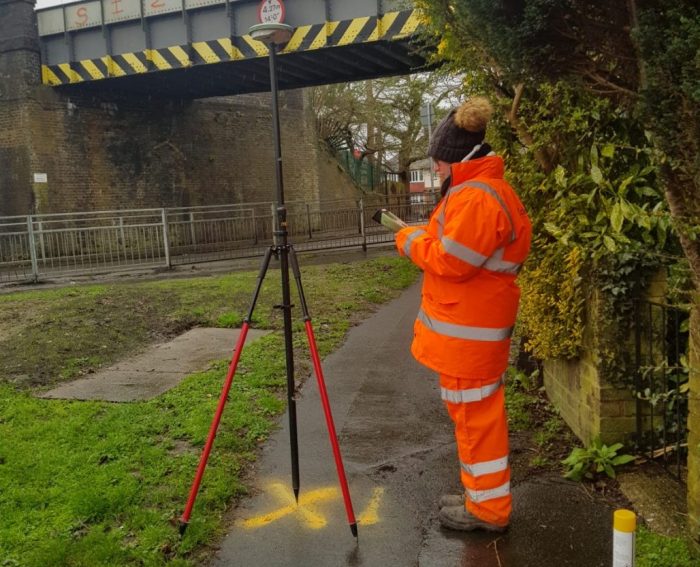 And how about out-side of work?
I'm lucky to have a good work-life balance and have pushed myself personally over the past year, a big highlight for me was buying and moving into my first home together with my partner, and our dog Suzie.
I've also lost 2 and a half stone by eating healthily through Slimming World (which isn't already easy with the amount of birthdays we have in the office!) and also going on lots of walks with my Dad. To celebrate my weight-loss we took part in the Spires and Steeples 13 mile challenge across the muddiest of fields and I completed it in under 4 hours, which I was really proud of!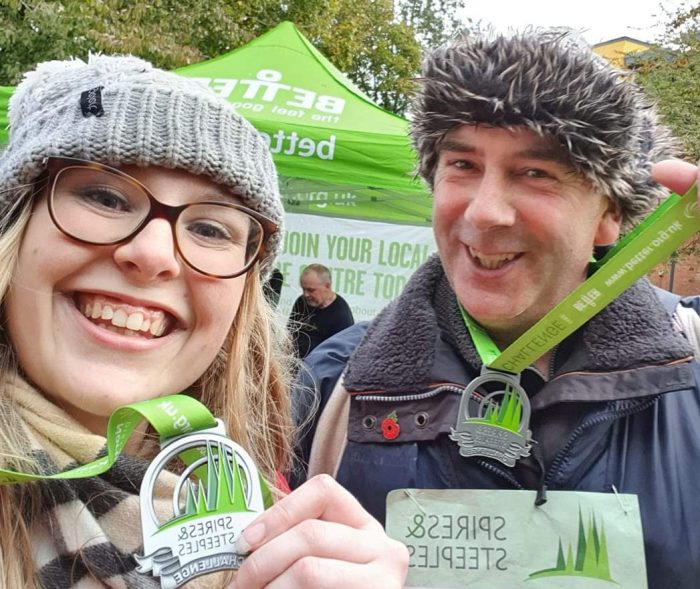 A few other highlights for me have also included:
Passing my Personal Track Safety so I can work on the line for Network Rail
Completing my Emergency First Aid refresher course through the British Red Cross and continuing in my role as Health and Safety First Champion
Presenting to a hall full of KS3 students at the Girls High School in Sleaford about careers in Construction
Bumping into myself at Lincoln College on one of their walls where there is a big photo of me!
Trying rock climbing for the first time
Entering the Heckington Show and baking section for the first time – I placed 'First' with my brownies and 'Second' with my decorated cupcakes
Showing my dog Suzie in numerous fun dog shows where she won 'Best in Show' three times as well as lots of other rosettes.
What would you say to young women considering a career in construction?
Working in the construction industry is incredibly rewarding. Your gender shouldn't play a part in your decision to follow a career path where you can learn, research, grow and deliver great work.
The construction industry is evolving and modernising and it's important for the industry to attract and retain diverse teams to deliver the best results. There are so many different opportunities within the industry, regardless of a person's gender.
If you think it's for you… go for it!