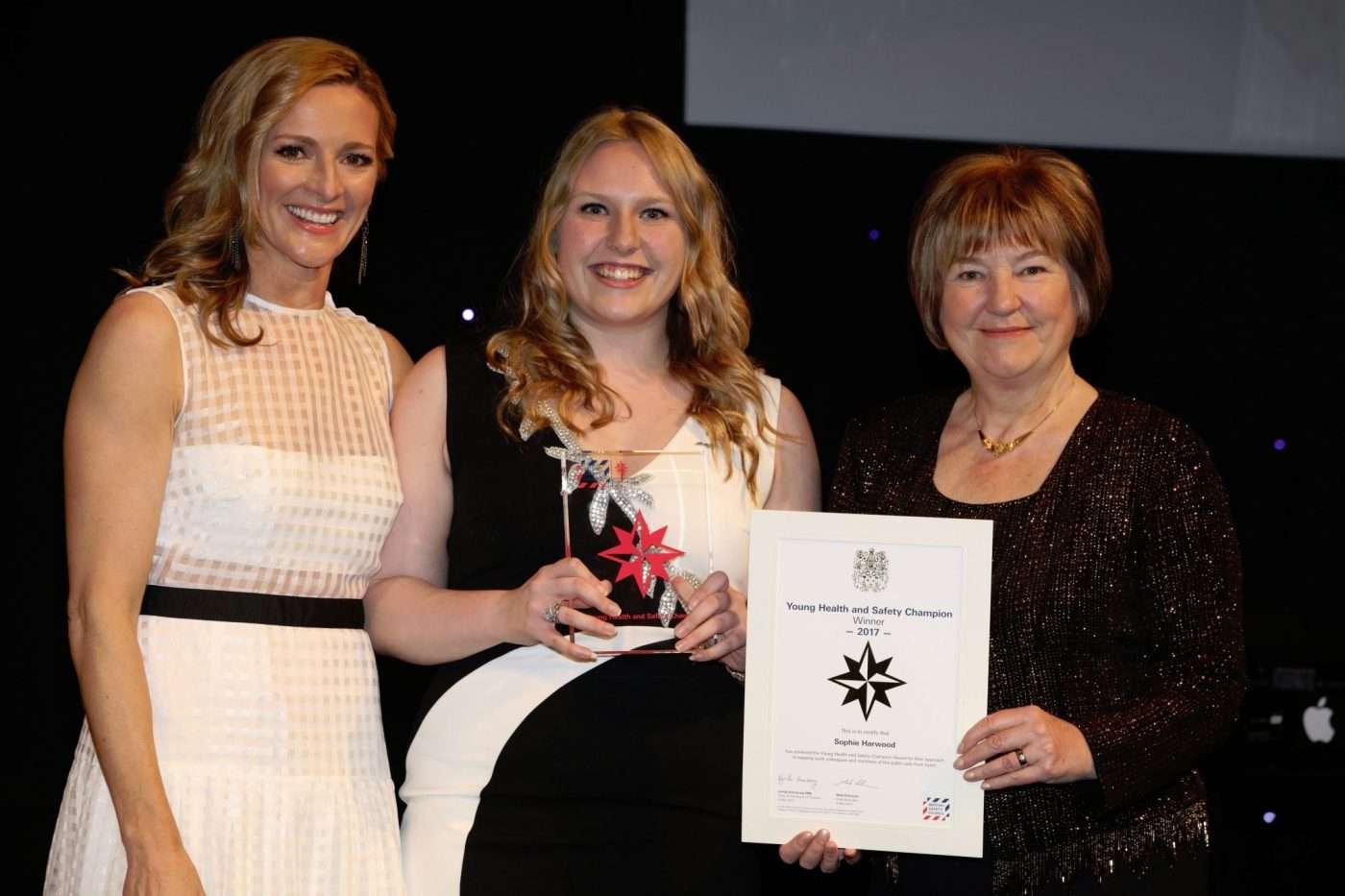 Young star, Sophie Harwood, based in the company's Head Office in Sleaford, has picked up 'Young Health and Safety Champion of the Year' at the 2017 British Safety Council International Safety Awards, reinforcing Waldeck's position as a world-class business.
Hosting the event for the Council's 60th Anniversary was Sports Broadcaster, Gabby Logan, who presented Sophie with her award on the evening of the 5th May at the Grosvenor House Hotel in London.
Paul Waldeck, Founder and Director at Waldeck said: "As we continue to work with world-class clients who demand the highest of standards across health and safety, security and quality, it is great to see our position as top of class, reinforced and recognised through this international award.
"Sophie is an example of our values and through her proactive approach and commitment to health and safety, she has implemented new and innovative initiatives across the business which have seen her win this international award."
Sophie Harwood, Unmanned Aerial Vehicle (UAV) Specialist and Junior Building Information Modelling (BIM) Technician, said: "As a young girl from a small village just outside Sleaford, I feel extremely lucky to have had such an amazing opportunity, to not only work for Waldeck on a number of exciting projects, working with top clients such as EDF, but also being recognised internationally as the 'Young Health and Safety Champion of the Year' for 2017, I am absolutely speechless."
Sophie, who has been with Waldeck since 2014 when she joined as part of our Academy intake, showed a keen interest in health and safety from the get go, and is now the Healthy and Safety (H&S) representative within the Sleaford office, but also an ambassador for the rest of the company.
These awards were introduced to recognise individuals who, through their passion, commitment and dedication, have helped make a difference by keeping their colleagues and others healthy and safe.
Pictured left to right: Gabby Logan, Sophie Harwood of Waldeck Consulting and Lynda Armstrong, Chair of the Board of Trustees for British Safety Council.