Waldeck have been recognised in BUILD's 2019 Design & Build Awards as the 'Most Outstanding Infrastructure Consultancy – UK'.
The Design & Build Awards endorse and recommend the most promising and best performing firms across all sectors of the construction industry, and each winner is hand-picked by their panel through a strictly merit-based process of research and analysis.
The announcement follows Waldeck's successful appointment and delivery on a number of high calibre projects for clients.
We take a look at an example of our forward-thinking digital approach, which we are proud to say is making a difference in three key infrastructure sectors:
Logistics and Transportation
Over the past two years, Waldeck have developed and delivered a unique Digital Reality Capture solution for major logistics and transportation clients.
Our in-house solution leverages Machine Learning and Artificial Intelligence to capture and intelligently categorise client's assets and their associated defects. The solution utilises gaming technology to enable clients and end users to visualise the outputs, all of which are accessed via a free-view virtual 3D environment, ensuring rapid turnaround of project deliverables for clients.
The added capability of integrating location and context-based information, such as existing plans and layouts, means that these deliverables present a huge step change from traditional paper based reporting and schedules.
Waldeck's Digital Reality Capture solutions now enable the planned, managed, safe and efficient surveying of any environment. Data is captured, synchronised and processed using our authored software solutions. This has provided a seamless solution, from data capture through to utilising the data to make non-subjective assessments of the client's physical assets.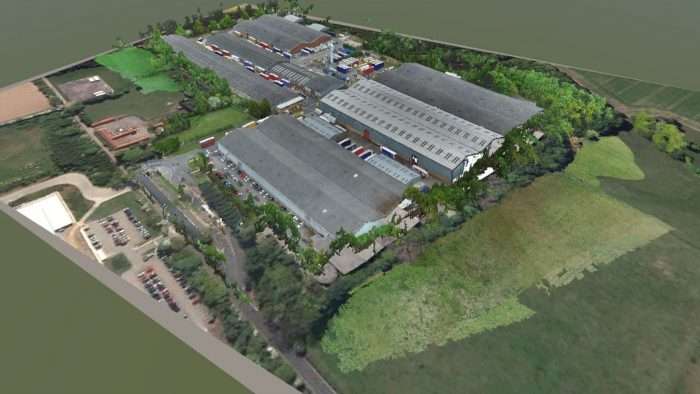 Ports
Waldeck are working with a large ports operator, to develop and trial an intelligent asset management solution. The solution focuses on aggregating Building Information Modelling (BIM), Geographic Information System (GIS), Industrial Internet of Things (IIoT) and telemetry-based data into an intelligent dashboard interface, allowing our clients to fully understand their assets.
This innovation is currently in a continual state of development as we work closely with our client to finalise the solution to be fit for operation.
The solution will operate from a secure dashboard interface, enabling an intuitive and interactive environment for our client's asset management teams to understand real-time asset health and condition.
Within the dashboard, real-time telemetry data sources relay data critical to the operating state and condition of each part of the asset. These data streams will be aggregated and analysed by complex algorithms to display and communicate the asset state to the client's asset management teams.
Utilising our solution, the asset management team will be able to observe a world-view of their overall estate, understanding visually their assets locations, current condition and health. The configurable dashboard interface and mobile application will offer the same user experience ensuring that data is accessible at all times.
For the client, the integration of BIM and GIS data provides a holistic insight into both their enterprise, and the environment their assets are situated within. The overall objective of the solution has been to ensure that all forms of data specific to each asset are viewable within a single interface, eliminating the issues encountered by the client's current disparate systems.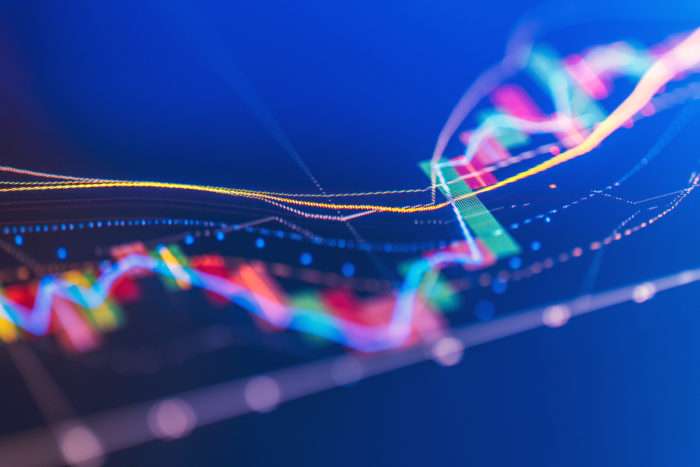 Rail
Through Waldeck's investment in Research and Development (R&D) and success in securing Innovate UK funding, Waldeck have been working closely with our rail client's asset management and engineering teams to develop digital surveying and reporting solutions.
The project comprises of a proof-of-concept trial where Waldeck's team are trialling the use of digital capture and reporting technologies developed in-house, with a view that enables the client's team to take a non-subjective comparison against traditional analogue methods that are currently being used.
Focusing on a variety of assets as identified by our client, the projects ultimate objectives are to ascertain an understanding of the comparable time, cost and solution-based benefits for undertaking the works digitally and providing intelligent 3D deliverables.
The proof of concept trials entails two different approaches, facilitating the deliverable of a single unified and navigable 3D environment which is fully annotated with our engineer's findings of the assets condition. In tandem with this aspect of the trial, the surveying team will also be capturing the same assets / environments to provide navigable measurable 3D environments which support future translation into intelligent Building Information Models (BIM).
The next development stages of the solution has seen the Waldeck team focussing on the automation of digital capture data through to model based bridge components. This has also seen the team working to incorporate engineering codes of practice, guidelines and information requirements to ensure comprehensive model and object creation.
Working with the clients IT team, we are ensuring all deliverables are suitable for systems use and fully accessible to their teams. Working towards the overall development goal of virtual analysis toolsets with the teams, the solution offers a step change from traditional paper-based condition reporting.