Founded in 1982, the team play in the National Ice Hockey League and are led by Head Coach Slava Koulikov.
The Phantoms team is made up of two imports, established players, and locally trained players who have progressed through the excellent Peterborough Youth Development System. In recent seasons, a number of Peterborough Players have represented the Great Britain Junior and Senior sides at the IIHF World Championships and Olympic Qualification tournaments.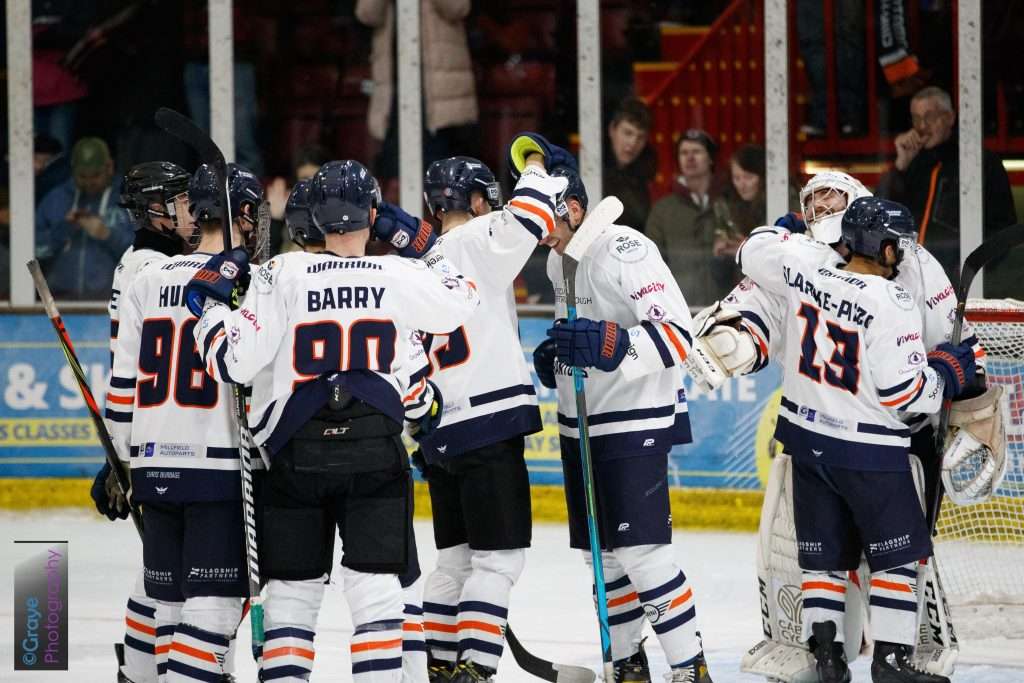 During the season, Phantoms will be both hosting and visiting teams from Hull, Bracknell, Milton Keynes, Basingstoke, Leeds, Bristol, Swindon, Telford, London and Sheffield.
Phantoms Director Lee Thomas shared:
"We're delighted to welcome Waldeck as our premier sponsor. The knowledge and expertise on hand at the company is superb, and with a track record of sponsoring sporting talent we're really excited to partner with them and deliver results on the ice."
Photo credit: Darrill Stoddart/Peterborough Phantoms
Waldeck Director, Neale Stephens shared:
"Waldeck have had an office in Peterborough since 2007 and as we continue to grow our engineering team in the local area, there has never been a better time for us to support a local team.

"We look forward to welcoming colleagues and clients to join us for home matches at the Planet Ice Arena and wish the team all the best for the upcoming season!"
Speaking of the partnership with the Phantoms, Ged Mason, CEO of Waldeck's parent Company, the Morson Group said:
"Morson Group has a proud history of sponsoring some of the best high profile sporting talent, from grassroots level to the very top, across many sports. We're excited to be sponsoring Peterborough Phantoms, our first ever partnership with an ice hockey team, and we wish them all the best for the upcoming season!"
Waldeck will also feature prominently on next season's jerseys – which will be launched soon.