Waldeck will be working closely with repeat client Living Space Housing to deliver the scheme on the 2.1-acre development site, which has a gross development value in excess of £6 million.
Living Space Housing assembled the land, secured the planning permission and will construct the scheme. The company is in the final stages of negotiations with a large Midlands-based housing organisation who it will deliver the new homes on behalf of.
The site density is 44 dwellings per hectare, which is lower than the overall density for the local area. The accommodation mix comprises four 1-bedroom maisonettes, nine 2-bedroom houses, 21 3-bedroom houses, two 2-bedroom bungalows and two 3-bedroom bungalows.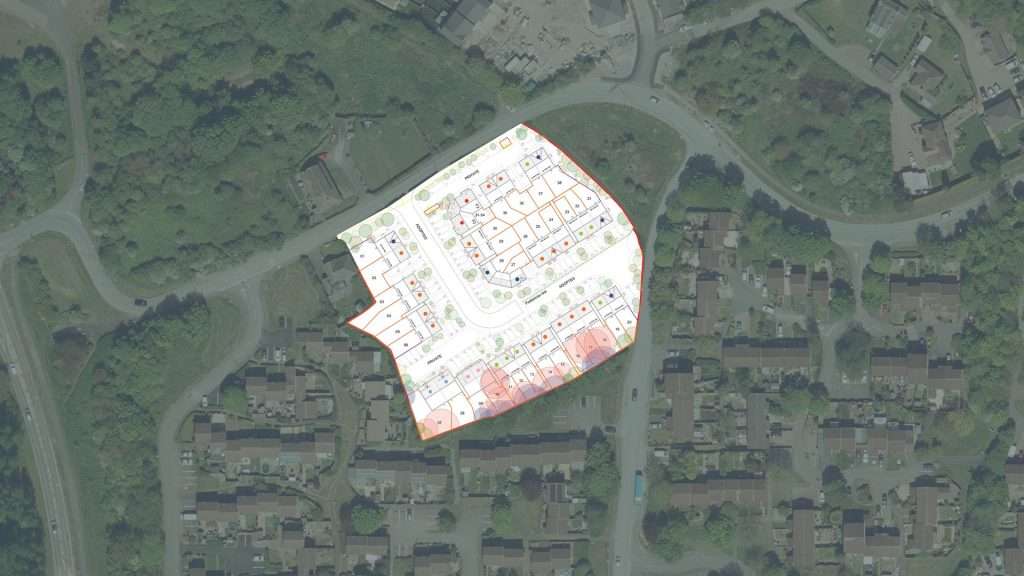 All of the properties have been designated for affordable rent to help meet the Local Authority's housing needs.
It is anticipated that work will be able to commence on site in July 2020.
Steve Davies, Managing Director of Living Space Housing, shared:
"We are delighted to have a Resolution to Grant for our Park Road scheme, which was achieved during the coronavirus lockdown via a virtual committee meeting.

"Having engaged in constructive pre-application discussions with the Local Planning Authority and then having worked closely with key consultees throughout the planning application process, we are delighted to have developed a positive working relationship with the council, which we can look to build upon in the near future on other known development opportunities.

"This is our third development in Telford in quick succession and we are looking to bring forward three more sites in the town to help address the Local Authority's affordable housing needs.

"We are also actively seeking other immediate and longer-term development opportunities and have the funding in place to progress these deals. We would encourage agents, developers and landowners to get in touch and explore how Living Space Housing can offer a safe and viable alternative for your residential land."
Graham Wright, Director at Waldeck added:
"We're thrilled to have been appointed by Living Space Housing to help them with another scheme in Telford.

As previously mentioned, the scheme is part of a wider scheme of work with Living Space who currently have a total of 357 residential plots under control across the Midlands, representing a combined construction value in excess of £41 million."