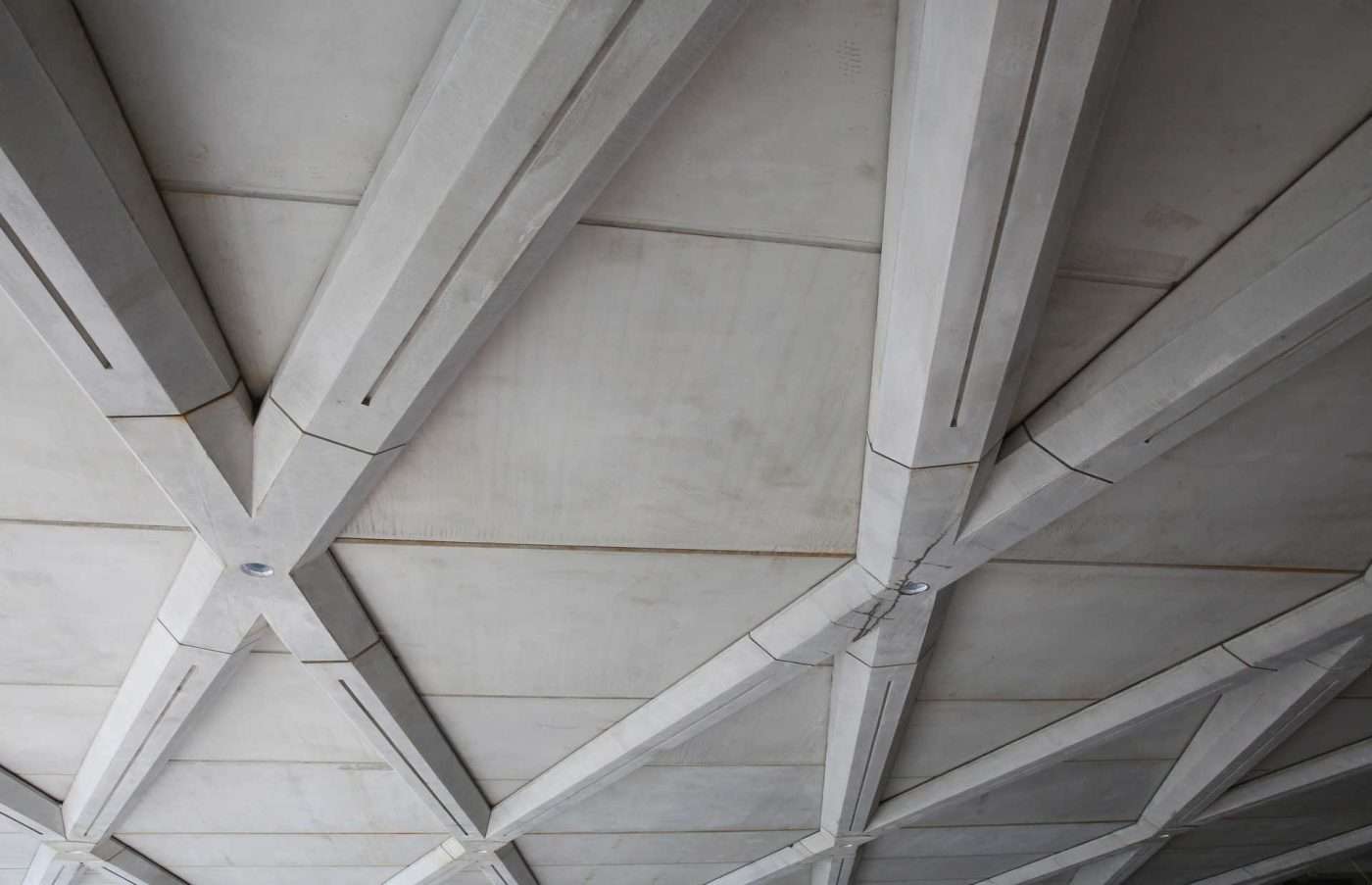 Striking new architectural ceilings, digitally designed by Waldeck, have now been installed at the new Elizabeth line station at Farringdon in London.
Waldeck were given the conceptual designs for the roof and were tasked with creating the detailed digital design.
The bespoke architectural pre-cast concrete ceiling, consisted of over 100 diamond-shaped concrete segments, which were pieced together on site to create a dramatic lattice roof.
Crossrail has now completed the construction of the 25 metre ceiling, which weighs over 360 tonnes and is suspended above to create a memorable cathedral-like entrance which has been inspired by the historic Hatton Garden jewellery quarter located opposite the station.
Alison Doubell, Director, said: "Waldeck were involved from the very beginning of the project, progressing design works and working collaboratively with the rest of the design team, in order to finalise design details.
"Working in a digital 3D environment was essential to the success of this project, allowing the team to design the ceiling to meet the architects' exact requirements and coordinate seamlessly with the steel frame from which the pre-cast beams are suspended.
Alison continued: "Using precast for this project allowed for faster installation and improved buildability, producing a high quality finish to the end result."
When it opens in December 2018 the Elizabeth line will carry over 200 million passengers per year, adding 10% capacity to central London's rail network. It will link London's key employment, leisure and business districts – Heathrow, West End, the City and Canary Wharf, and encourage regeneration all the way across the capital.
For more information on our involvement on this project, please contact Alison Doubell via email or by calling 08450 990285.