Waldeck Digital Capture Specialists, Amy Cheeseman and Sophie Harwood based at our Head Office have received their NVQ Level 4 diploma in the remote piloting of unmanned aircraft systems (UAS) for commercial operations from leading drone training experts.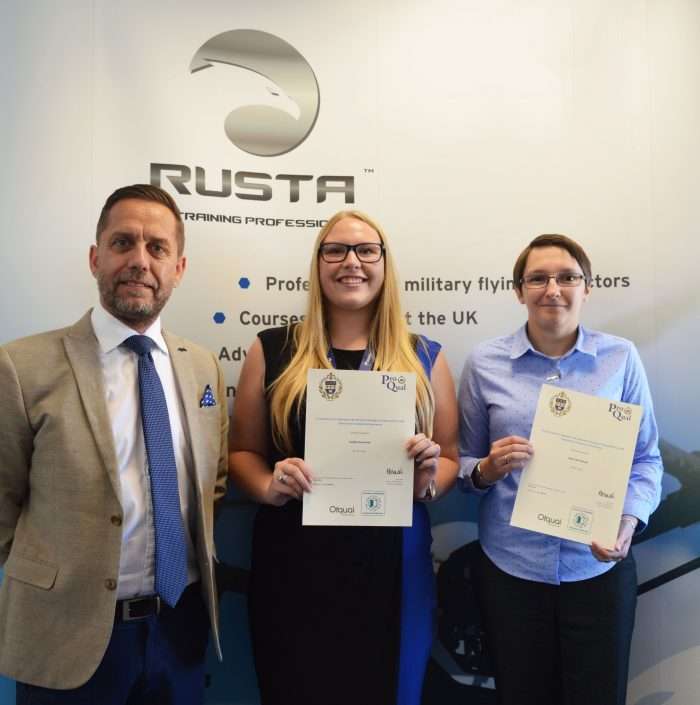 Delivered by Rusta and awarded by ProQual, Amy and Sophie completed three of the NVQ course's mandatory units, demonstrating knowledge of regulations, safety issues, pre-flight processes and procedures, flight manoeuvres and emergency procedures.
Sion Roberts, managing director of RUSTA, said: "Congratulations to Amy and Sophie for achieving their ProQual NVQ Level 4 diploma. This is not to be confused with the Permission for Commercial Operation (PFCO) awarded by the CAA which allows them to operate UAV's in the UK airspace. The NVQs are a separate award and further recognises that they have the expertise of flying drones professionally for commercial purposes."
Paul Waldeck, Founder and CEO, said: "Waldeck is continually developing and implementing smarter approaches to digital solutions to enhance our way of working and with qualifications such as this one, we are furthering our knowledge in the commercial use of UAV's which will only continue to benefit our client's and their projects."
Amy Cheeseman, UAV and Digital Capture Lead, said: "We first received our Remote Pilot Certificate SUAS (RPCS) in April last year, receiving this enhanced qualification gives us further recognition of the skill set and knowledge base that we hold and I am looking forward to further applying our knowledge to exciting current and future projects."
For more information on Waldeck's drone surveying capability, visit our website or call 08450 990285.