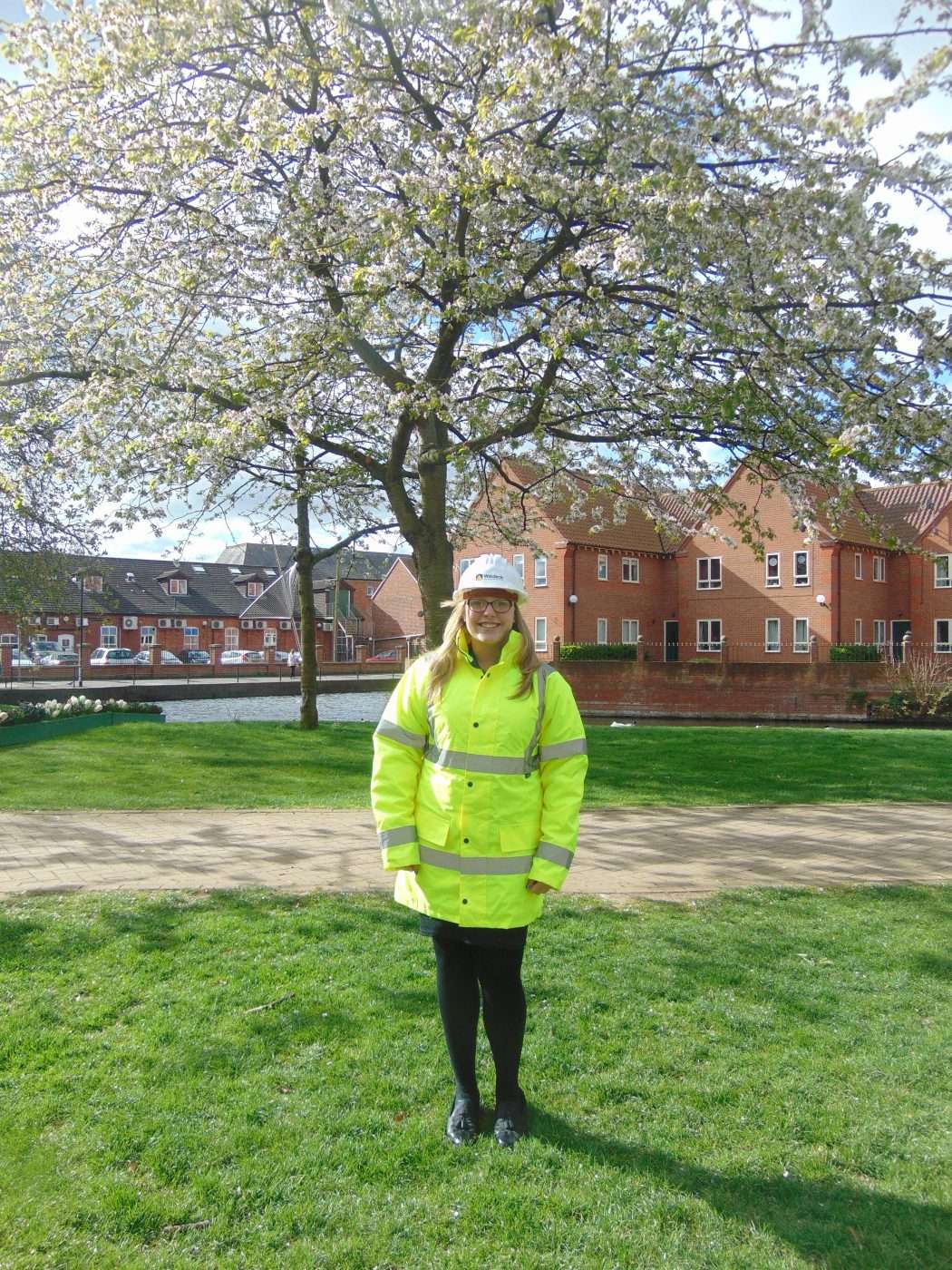 Sleaford-based, Sophie Harwood has been shortlisted by the British Safety Council for their 2017 Awards, under the Young Health and Safety Champion category.
Sophie, who has been with Waldeck since 2014 when she joined as part of our Academy intake, showed a keen interest in health and safety from the get go, and is now the Healthy and Safety (H&S) representative within the Sleaford office, but also an ambassador for the rest of the company.
Warren Monks, Head of SHEQ at Waldeck said: "Recently, Waldeck were presented with the International Safety Award and it is because of this we were able to put Sophie forward for this award.
"Sophie being shortlisted is an incredible achievement which gives great recognition for the hard work she has put in to continually embed a positive Health and Safety culture throughout the Waldeck team and I wish her the best of luck."
Sophie Harwood, Junior BIM Technician who is based in Waldeck's Head Office in Sleaford, said: "I have a keen interest in health and safety, so I am delighted to have been shortlisted for these prestigious awards.
"I am the H&S champion for the Sleaford office, but I also help to implement a number of new initiatives which are embedded throughout the business, most recently, organising First Aid at Work and Fire Marshall training for chosen individuals across our network of offices."
These awards were introduced to recognise individuals who, through their passion, commitment and dedication, have helped make a difference by keeping their colleagues and others healthy and safe.
For more information on Waldeck's Health and Safety culture, please get in touch with Warren Monks, Head of SHEQ via email or by calling 08450 990285.