Waldeck has relocated its Head Office to Wellingore Hall as part of a plan to enhance its multi-disciplinary engineering offering.
The Lincolnshire-born business business, which has offices throughout the country, offers multi-disciplinary engineering across the following services:
Civil and Structural Engineering
Architectural Design
Mechanical and Electrical Engineering
Commercial and Risk Management
Digital and Technologies
With almost twenty staff based in the new office, Waldeck occupies part of the Grade 2 listed building's West Wing. Built in 1760, the refurbished first-floor space offers views across the impressive grounds as well as a grand reception, team offices, meeting rooms and collaborative hot-desk areas.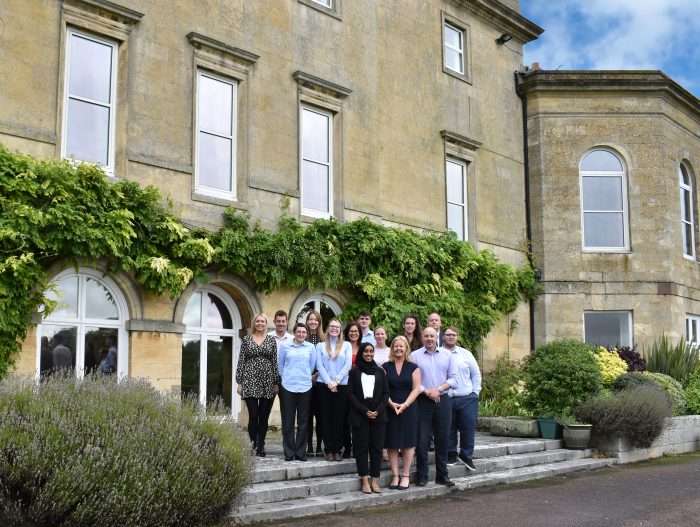 Managing Director, Sue Wright shares:
"Lincolnshire is really important to Waldeck and this is an exciting opportunity for us. Wellingore Hall is a fantastic new base for our Head Office which houses engineering project delivery teams as well as the businesses central Finance, HR and Marketing functions. We look forward to welcoming clients and colleagues to what can only be described as a beautiful setting."
"The new offices' proximity to our Newark and Peterborough offices will see our multi-disciplinary teams working closely to deliver work for clients across East Midlands. We see the region as a core part of our strategy and this office is a commitment to the local area, our clients and employees."
Proprietor, Richard Overton, who bought the Hall in 1992 shared:
"We are thrilled to welcome Waldeck to Wellingore Hall. They are a fantastic addition to the variety of successful businesses within the premises. As an organisation that has evolved with the times and continues to expand their horizons, we hope Wellingore Hall can play part of their history, as they will with ours."
Find out more about the history of Wellingore Hall: https://houseandheritage.org/tag/wellingore-hall/