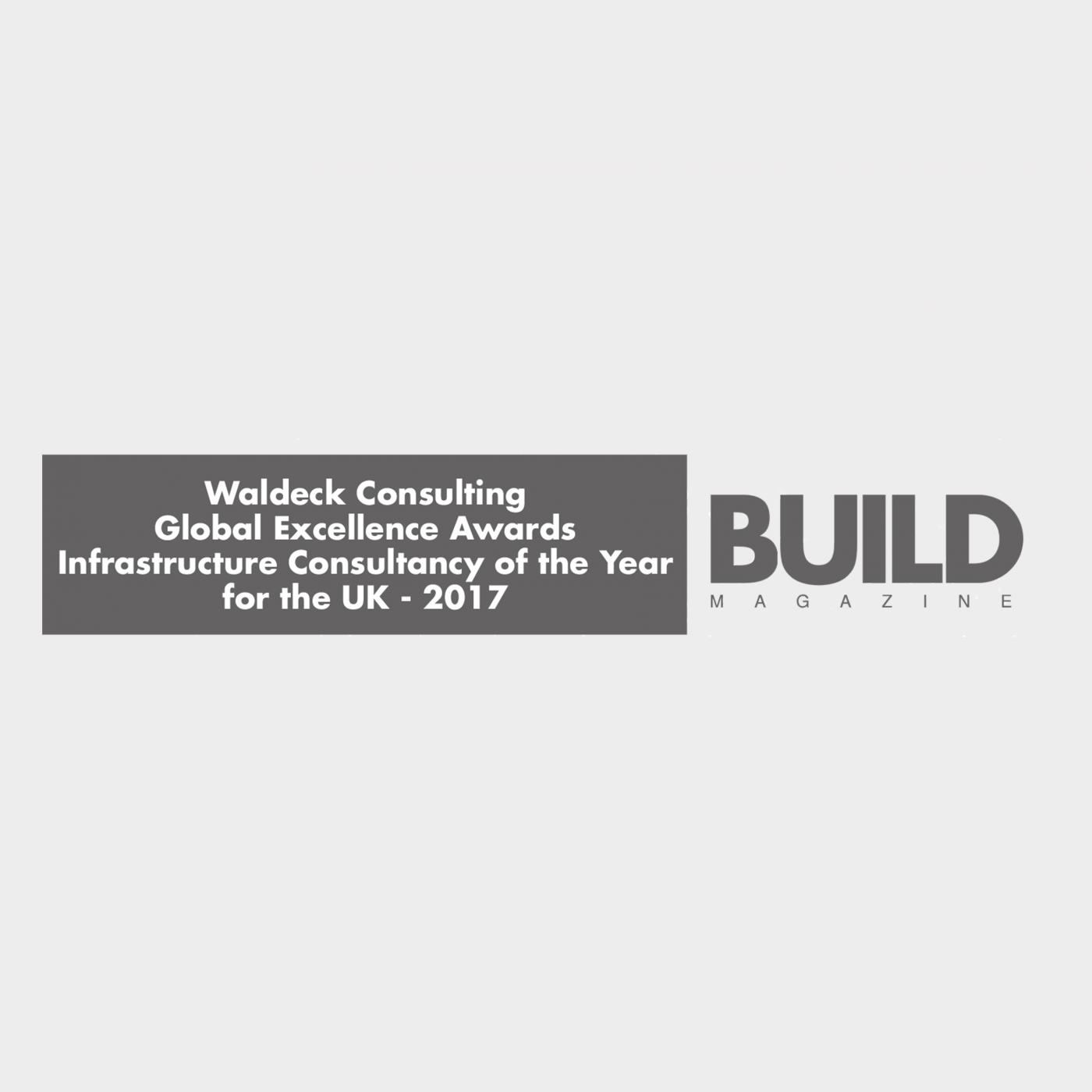 Waldeck has been recognised by BUILD Magazine, as Infrastructure Consultancy of the Year, as part of the magazine's Annual Signature Awards.
Paul Waldeck, CEO and Founder of Waldeck, said: "Being recognised as a firm that can punch well above its weight and to be awarded BUILD Magazine 'Infrastructure Consultancy of the Year' after such a significant infrastructure investment boost by the government, is such positive news for our business.
"We are, and will continue to be, very well positioned to create high value solutions for the government's planned infrastructure investments by deploying our unique digital offering to deliver successful and predictable outcomes at all stages of a projects CAPEX and OPEX lifecycle.
"We have made significant investment over many years' in digital and off-site DfMA solutions through our R&D advances and emerging service lines have been keeping us ahead of the market in terms of digital workflows and technology which is why we have become involved with some of the world's largest programmes in airports, nuclear, power and rail."
Delighted to win the award, Paul concludes: "As the industry sees the digital revolution further unfold, we can see Artificial Intelligence (AI) and machine learning playing a big part in making the UK's infrastructure existing and planned network more efficient.
"We see the use of AI developing through many of our digital capabilities as we continue to progress with new technologies and ideas in order to stay ahead of the market and enhance the high performance results that clients are seeking across project delivery and operational asset lifecycles."
The Infrastructure Awards have striven to recognise those who make the industry what it is today, with a firm recognition on future needs, from those who design, manage or maintain our physical networks in areas such as construction, energy and utilities to communication and transportation.