Waldeck are pleased to announce that over the past year we have gradually re-aligned our business model to become focused on delivering project solutions by professional discipline rather than by geographical location. The conclusion of this process is even more gratifying when the new heads of these disciplines are high performing internal candidates from within Waldeck.
Congratulations to Tim Leach, Mark Greatrix and Scott Harrison who have joined Andy Inkson and Graham Wright to head up Waldeck's Operations Board.
Andy Inkson, Director of Mechanical, Electrical & Low Carbon (MELC) and Graham Wright, Director of Commercial have been joined by:
Tim Leach – Director of Civil & Structural Engineering and Project Controls
Mark Greatrix – Director of Digital & Technologies
Scott Harrison – Director of Architectural Design
Sue Wright, Managing Director at Waldeck shared: "In recognition of their continued hard work and excellence in their roles, I am delighted to be able to congratulate Tim, Mark and Scott on their promotions.
"By positioning ourselves as a discipline-led consultancy we continue to strengthen our project delivery by streamlining processes, ensuring common standards, and enhancing knowledge sharing across all teams. This in turn creates huge value for our clients by increasing operational efficiencies and delivering consistent best practice throughout their programmes."
MEET THE TEAM…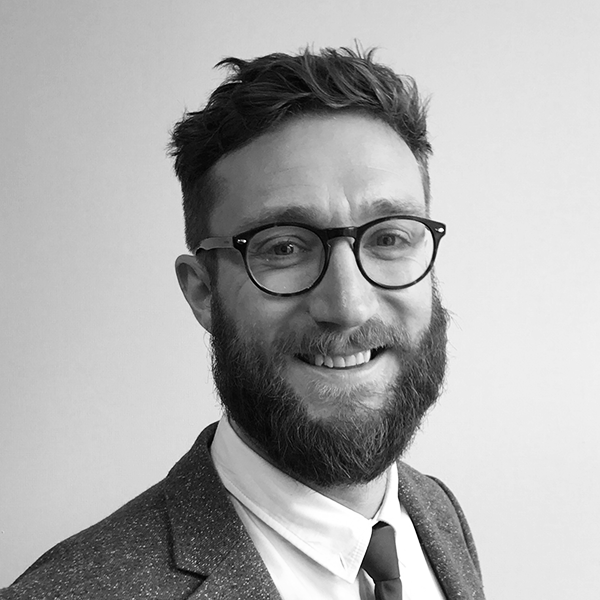 Tim Leach – Director of Civil & Structural Engineering
Tim began his career at Waldeck 16 years ago as a CAD Technician, before taking on roles such as Project Manager, Civil & Structural Engineering Lead and Key Account Director. Tim has led multi-disciplinary teams through complex design programmes, focusing specifically upon large scale infrastructure, ports, multi-modal logistics and energy programmes.
Tim has valuable experience across civil engineering, structural engineering and project controls and is committed to an open, communicative and commercial approach; maintaining an effective dialogue with clients' and the wider project team to minimise risk by identifying and solving issues early on in the design process.
Some of Tim's key projects include:
Peel Ports – Various Programmes
Kilbride Group – West Midlands Interchange
Tim shared: "I am delighted to step into this new role, and to be establishing the new Project Controls team. Civil and structural engineering is where Waldeck began, and the team truly represents the company's core values; I am proud to be building on our previous successes by helping the team and everyone in it to expand and develop as the business continues to grow.
"I have led teams and headed up multi-disciplinary projects throughout my career at Waldeck and in recent years we have seen a real acceleration in the scale and complexity of the projects, the new Project Controls department is already improving project efficiency on multi-disciplinary projects through the integration of good management process and cutting edge technology with solid engineering solutions.
"We have some great projects already on the drawing board and an incredible pipeline, exciting times ahead!"
Mark Greatrix – Director of Digital & Technologies
Mark has over 20 years' experience in the engineering industry and began his journey at Waldeck in 2013, before completing his BIM Management Course (MSc) at Middlesex University which was the first of its kind in the world when it began in 2013.
Mark has worked with industry leading blue chip clients in the nuclear, rail, logistics, energy and heavy manufacturing sectors to successfully deliver whole lifecycle value from concept design through to facilities management.
Mark's commercially aware approach, allied with his knowledge of BIM and digital technologies enhances his ability to develop and maintain vital lines of communication creating certainty for clients.
His collaborative working style enables Mark to work with clients to standardise processes, protocols and information requirements to successfully deliver projects time after time.
Some of Mark's key projects include:
EDF Energy – Hinkley Point C Nuclear Power Station
Horizon Nuclear Power – Wylfa Newydd Nuclear Power Station
Jaguar Land Rover – Information Management Strategy
Mark added: "As Waldeck continues to grow and develop our digital and technologies offering, this is a very exciting team for me and the team. We will continue to drive forward our capabilities in order to deliver innovative and efficient solutions for our clients."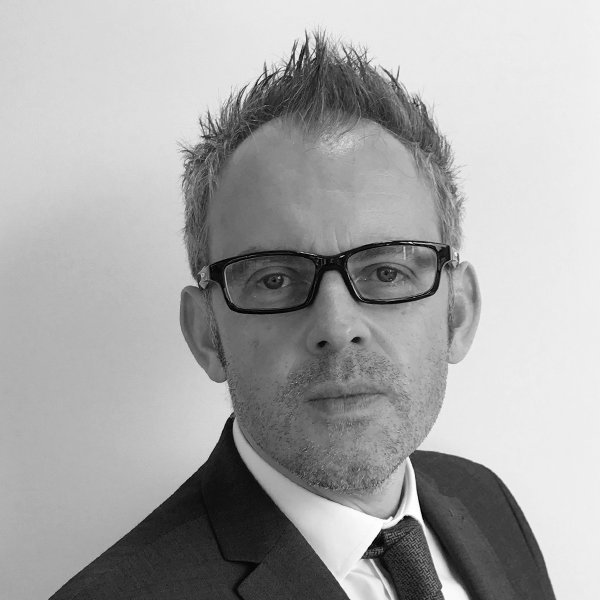 Scott Harrison – Director of Architectural Design
Scott joined Waldeck in 2015 and has over 18 years' of architectural design experience, covering a diverse range of sectors for both public and private clients, including main contractors. During his career, Scott has worked extensively in retail, leisure, logistics, manufacturing, rail, aviation and commercial sectors on both new build and refurbishment schemes, ranging from feasibility and concept design stage through to detailed design and implementation.
More recently Scott has focussed on the integration and establishment of architectural services within the existing Waldeck multi-disciplinary offering, with a key focus on delivering multi-disciplinary turnkey projects across manufacturing, logistics, rail and retail sectors for blue chip clients, with project delivery to BIM Level 2.
Some of Scott's key projects include:
Jaguar Land Rover – New Range Rover Evoque Lines
Network Rail – Doncaster Delivery Unit Improvements Works
Abellio Greater Anglia – Norwich Crown Point Depot Refurbishment
Scott shared: "As Waldeck's architectural offering continues to go from strength to strength we are very excited to be expanding our services into the Sheffield office, where our MELC team are based.
"We will be working closely with the MELC team, as well as all other disciplines to offer sustainable and forward thinking design and project delivery solutions, ultimately expanding our service offering and capabilities."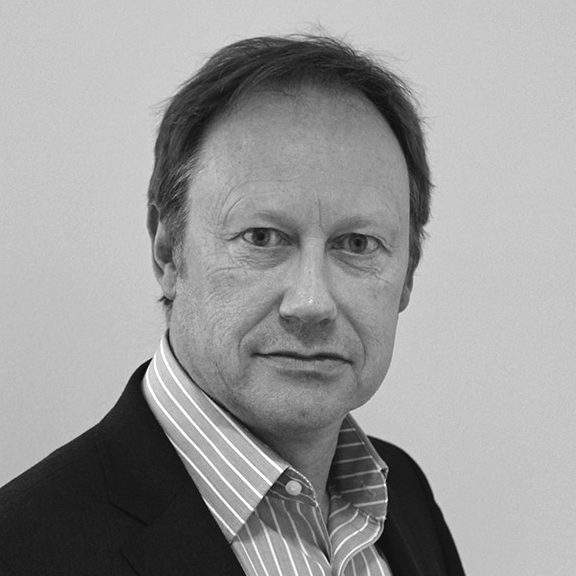 Andy Inkson – Director of Mechanical, Electrical & Low Carbon (MELC)
Andy joined Waldeck in 2012 and has been running the MELC division of the business since 2014. Andy is responsible for the team undertaking a vast range of building design services on flag-ship projects and programmes across sectors to include manufacturing, defence, security, buildings, and energy.
Andy possesses a detailed working knowledge of energy efficient design and is fully committed to renewable and sustainable energy solutions, having specialised in the feasibility, design and implementation of energy and carbon footprint reduction solutions on an extensive range of schemes and environments.
Some of Andy's key projects include:
IKEA – New Greenwich Flagship Store
Jaguar Land Rover – Halewood Extension and Refurbishment
Shepherd Engineering Services – Margam Green Wood to Waste Energy Plant
Andy commented: "Having run Waldeck's MELC division for almost five years I am extremely fortunate to be in charge of a highly experienced and hardworking team which has been growing, both in size and sales, sustainably year on year. We will continue to work closely with the other disciplines to create the best solutions for our clients."
Graham Wright – Director of Commercial
Graham joined Waldeck in 2016 and has spent over 15 years in industry. Graham is an experienced business leader, specialising in the buildings and development sectors, including affordable housing, private housing, retirement living, extra care and more recently student accommodation, secondary education and retail.
Graham's career has seen him lead teams carrying out roles such as Employer's Agent, Quantity Surveying, Clerk of Works, Building Surveying and CDM services on large-scale programmes of work.
Graham's added value is in his reputation and experience across the sector and his relationships with stakeholders and end user clients, securing repeat business and working closely with clients to ensure they deliver their business objectives.
Some of Graham's key projects include:
Orbit Homes Framework – On-going Programme of Works
WCS Care – Programme Management
Wrekin Housing Trust – On-going Programme of Works
Graham added: "I am pleased to see Tim, Scott and Mark join the Operations Board, as this opens up the huge opportunity for further development of multi-disciplinary services for all of our clients. This addition also creates a wider platform for the commercial team to grow our national delivery of a wide range of services to better support Waldeck's existing client base, and deliver a one-stop solution."