A report ranking 50 of the Midlands' most innovative businesses has been published today by Midlands law firm Mills & Reeve as part of its biennial "Innovation 50" – a campaign that celebrates the region's R&D royalty, industry ground-breakers and rising stars.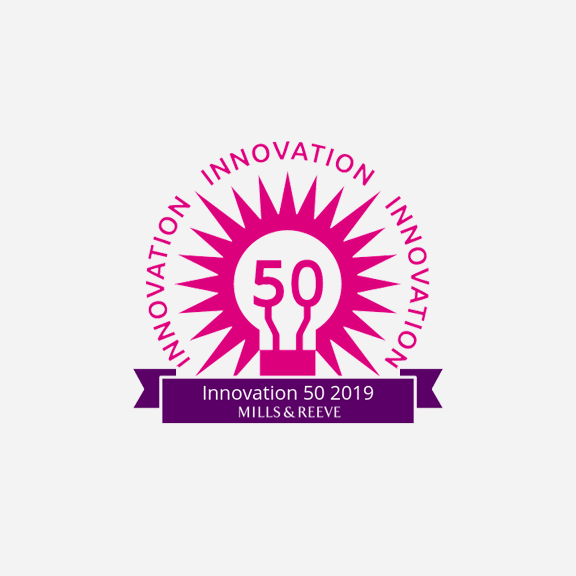 The report, which names Waldeck as one of the top 50 businesses, highlights innovative success stories from across the region and features businesses across five categories: business intelligence and performance; communication; development and inclusivity; healthier, safer lives and place and environment.
A select group of business leaders from across the East and West Midlands were part of the expert panel that selected the final 50 from this year's applications. The panel judged entrants on both their originality and impact, with the 50 highest-scoring businesses securing their place in the report.
Steve Allen, Head of the Birmingham office at Mills & Reeve, said:
"We launched the Innovation 50 back in 2017 to celebrate Midlands businesses at their most enterprising, confident and creative. Two years on, and the buzz around the region has only grown – with the quality of 2019 entries showing that we more than live up to our national reputation. The 2019 Innovation 50 is leading the way with fresh ideas and standout execution. We're proud to launch the latest report and look forward to seeing the journeys that these businesses take in the coming years."
Sue Wright, Managing Director, commented:
"Innovation is a core value of our business, and to be named one of Midlands' most innovative businesses is welcome recognition to the dedication of our team as the driving force to 'do things smarter'. As a business that has continued to invest in R&D and seek forward-thinking solutions for clients we look forward to where we can go from here."
To view the full 2019 Innovation 50, visit: www.innovationfifty.com.