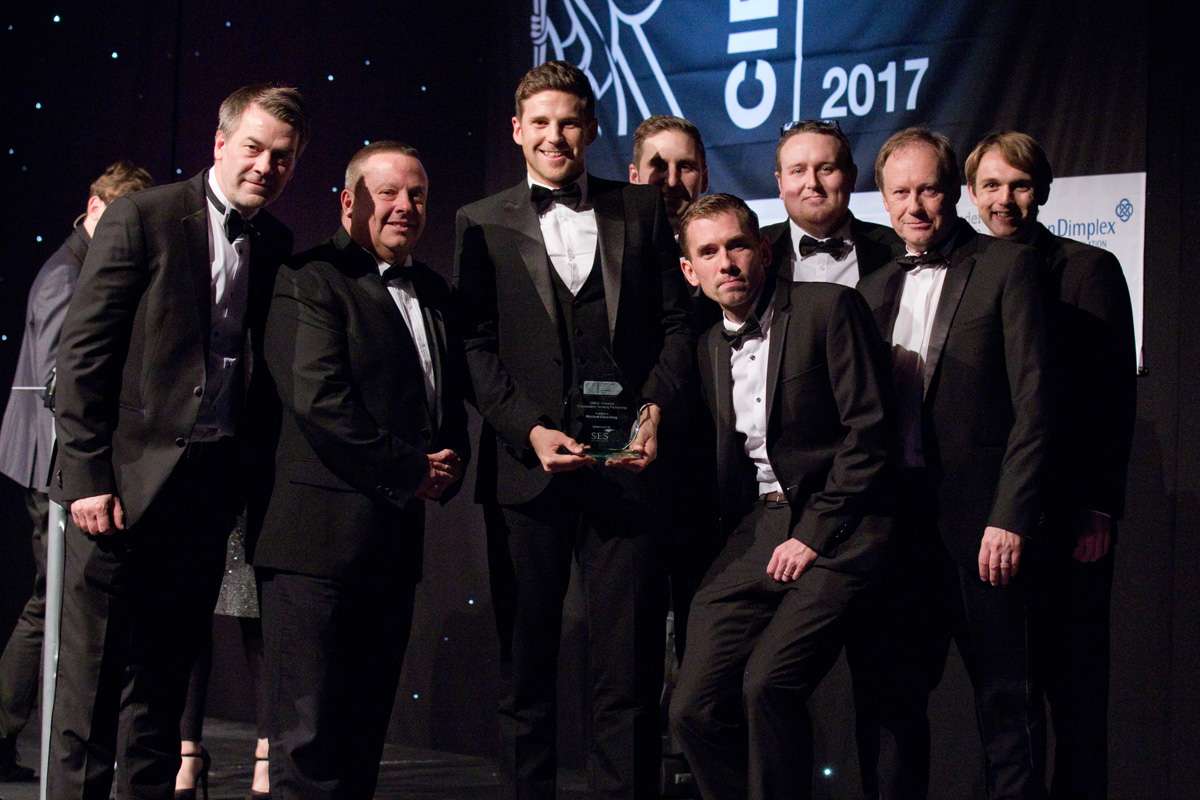 Waldeck picked up the 'Collaborative Working Partnership' prize at the CIBSE Yorkshire Awards last Friday (10th November).
Our collaborative approach to project delivery with long-standing car manufacturing client, is the reason for the win.
We were appointed on the project, to provide multi-disciplinary Building Information Modelling (BIM) coordinated consultant design services, for a warehouse extension, amenity mezzanine, ground floor staff entrance and amenities, and new transport office at the clients' existing site.
Andy Inkson, Sheffield Business Unit Director, said: "It's the second year we have been in the running for a CIBSE Yorkshire award and I am thrilled to be able to say we have won once again.
"This award not only recognises the great collaborative working relationship we have with our client, but it also recognises the hard work of the team involved in the project, so for that, I would like to congratulate the Waldeck team on promoting a collaborative working approach throughout the business."
CIBSE Yorkshire Chairman, Simon Owen, said: "Creating a legacy is crucial for us and we all wanted to ensure the widest and most positive outcomes for those involved, the industry and wider community.
"The aim was also to build upon lessons learned from last year and it appears it wasn't just us; the competition was very, very close in all of the categories, with the judges commenting that many of the entrants that entered again after last year, had taken their feedback and used it to good effect."
The awards, held at the Royal Armouries in Leeds, ran for the second year this year, hosting nearly 400 people from across the industry, celebrating the good work by Yorkshire based organisations, whilst also recognising the next generation of industry professionals.
Full list of winners available here.