This morning, Mark Greatrix shared Waldeck's digital transformation at Lincoln's #GoDigital19 Conference.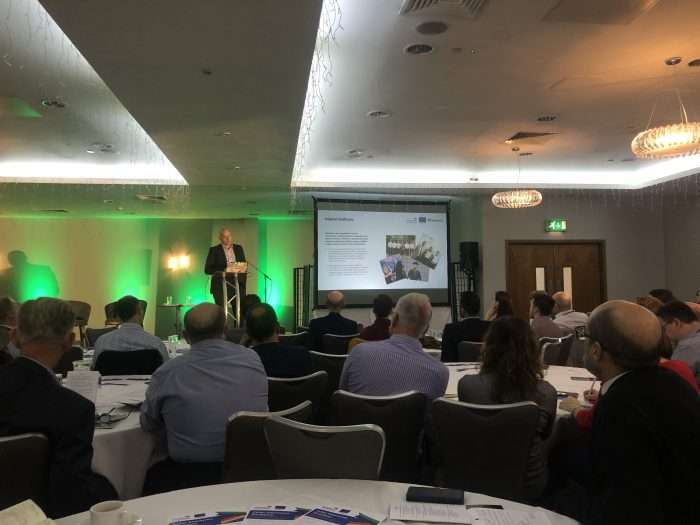 The event, which took place at the DoubleTree by Hilton was organised by Business Lincolnshire to support local businesses embrace digital technology and grow their businesses.
The theme for this year's event was 'Digital Tools and Tricks for Transformation', including a blend of keynote speeches, case studies, panel discussions and workshop sessions from experts across the county.
Director of Digital and Technologies, Mark, joined the expert panel and also shared Waldeck's story as the main case study for the day, explaining the circumstances that led the business to consider investing in technology and how Waldeck overcame challenges along the way. This included key points such as:
The value of a Board-Drive directive
The steps required to embed a digital culture
Training the next generation of digital experts
The importance of developing the right marketing strategy to reposition a business
The opportunities of R&D and collaborating with academia
Later, Mark shared some 'food for thought' from quotes he had picked up over the years, explaining how they apply to digital transformation:
"Fall in love with the problem, and not the solution" and "technology is only worth buying if it makes things better, otherwise it's just a shiny new toy".
To find out more about Waldeck's digital transformation journey, or how our expanded service offering could support your business, get in touch by emailing Mark or calling him on 08450 990285.