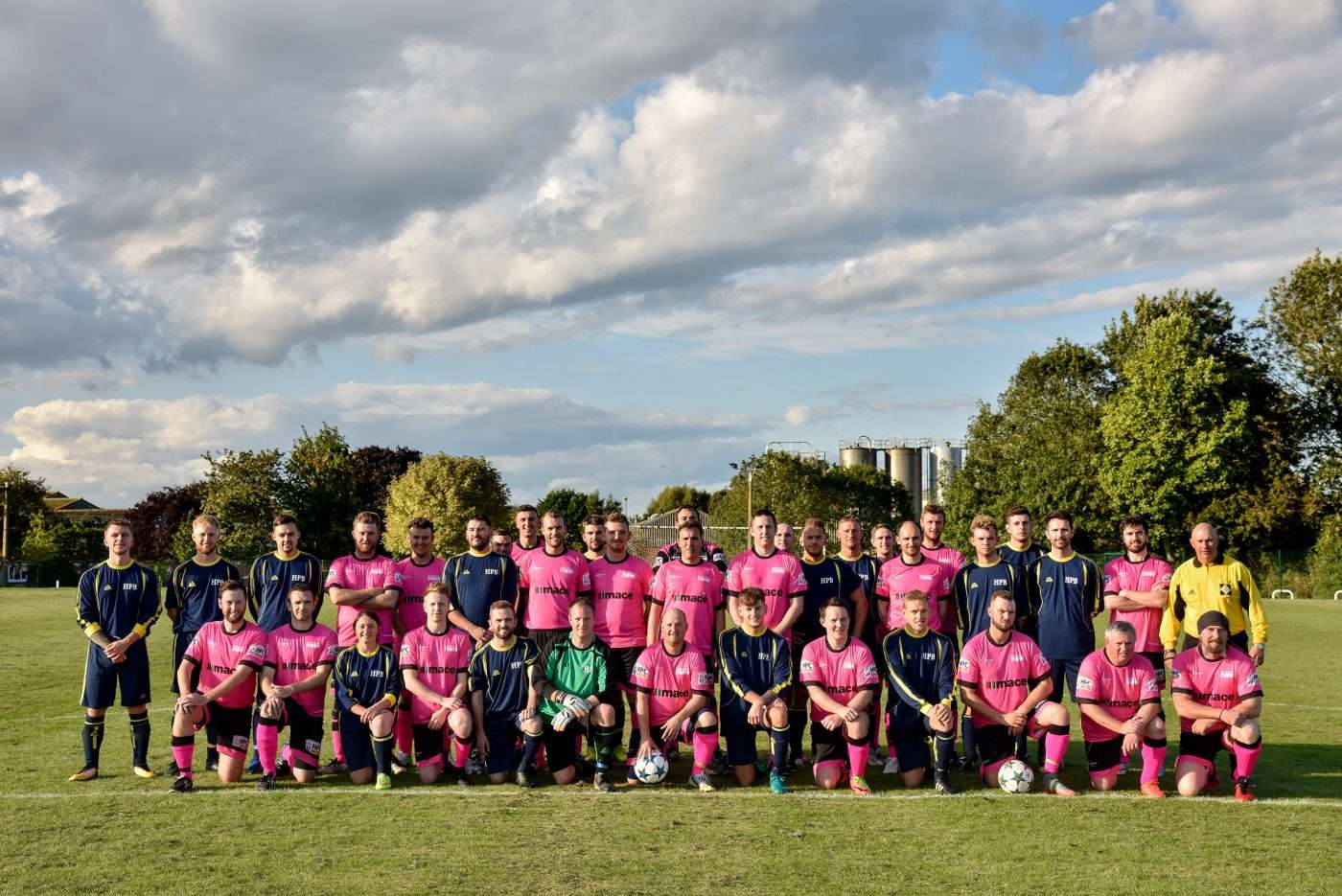 Footballers from EDF Energy's Hinkley Point B and Hinkley Point C sites have raised more than £2,000 for the company's charity partner Breast Cancer Now.
The two sites kicked off on the pitch at the Kings Down Pavilion, in Bridgwater, for what will be an annual charity footballing challenge.
Hinkley Point B's team dominated the opening play although Hinkley Point C's Ben Corky was the first to find the back of the net to put the first score on the board for the C site squad.
The B station side soon levelled the score but Hinkley C pulled ahead again to give the C squad a 2-1 lead going into half time.
However, the B station side quickly found their feet again in the second half and equalised before a penalty gave them a 3-2 lead over the C site squad.
Undeterred, the C squad made the most of tactical substitutions and levelled the score to 3-3 but with five minutes to go Hinkley Point B squeezed the ball past the keeper to win the trophy with a final score of 4-3.
Dan Rogers, Senior Design Technician at Waldeck who is currently based on-site at Hinkley Point C, organised the charity match.
He said: "The event was a huge success and I can't thank everyone enough – from the small committee of people who helped me organise the catering and supported on the day, to those who provided the kit and the players themselves.
"We raised a large amount of money for a great cause and a special thank you must also go to the YMCA who allowed us to use their pitch free of charge.
"I know the Hinkley Point C team is already looking forward to next year's match and are hoping to win the trophy next year when Hinkley Point B hosts the event!"
The football match, which raised over £2,000 in total for the charity through a raffle, included a Google Daydream Virtual Reality headset donated by Waldeck, a Samsung tablet donated by Premier, £150 worth of shopping vouchers donated by SSE and a GoPro camera, donated by TCI.