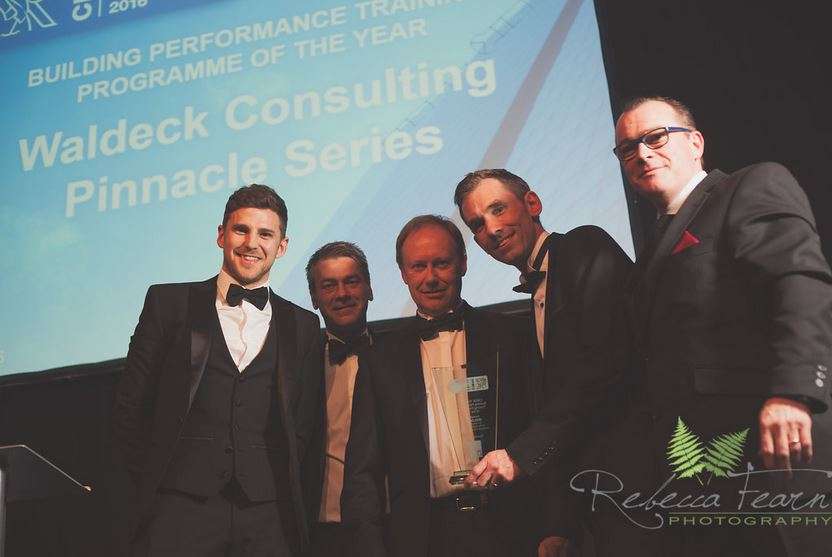 Waldeck, market-leaders in digital strategy and solutions, were awarded 'Building Performance Training Programme' and 'Commercial and Industry Project of the Year' at the CIBSE Yorkshire Awards which were held at The Royal Armouries, Leeds on the 18th November.
The company's in-house training initiative; Pinnacle Series claimed the award for Building Performance Training Programme of the Year.
Another recognition on the evening was their work on the major modernisation of Bentley Works, which scooped the prize for Commercial and Industry Project of the Year.
Andy Inkson, Sheffield Business Unit Director, said: "Being shortlisted for both categories is an honour and a pleasure and to be able to say we came out on top, and picked up both awards on the evening is tremendous.
"It is thanks to the hard work of the team throughout Waldeck, that we have been able to win these awards, and I can't recognise the teams' efforts enough."
Pinnacle Series is a productivity solution, provided by Excitech, was introduced to grow talent and share knowledge across the company, through on-the-job training, in conjunction with our dedicated in-house BIM Academy.
The Bentley Works modernisation involved the construction of a new purpose build engineering manufacturing workshop facility and new build office accommodation, where Waldeck showcased their BIM expertise and capabilities, and by enabling the project to be awarded the highest BREEAM (Building Research Establishment Environmental Assessment Method) score of 'outstanding'.
CIBSE Yorkshire Chairman, Simon Owen said "I wanted to create an event to celebrate all aspects of building services in the region; to highlight M&E to other disciplines and the wider community. The dinner was a great social occasion, but the Awards add value to entrants, sponsors and judges by giving them chance to engage and set themselves apart. Entering gives companies a different way to recognise their teams' achievements and distinguish themselves from others when tendering for projects and recruiting staff."
The awards, which took place for the first time this year, hosted over 300 guests including manufacturers, design consultancies, main contractors, services contractors, project managers, universities and architects from across the region.
To find out the full shortlist visit the awards website here.