The team were shortlisted in this category following their on-going collaboration with Network Rail's R&D team, Routes and University Partners – Nottingham Trent and Birmingham City. The team have been supporting Network Rail's aspirations to digitalise their approach to Masonry Bridge condition monitoring.
Thus far, a solution has been developed to leverage digital data to provide informed decision making for asset care over the entirety of its lifecycle, as well as supporting Network Rail's ambition to create a Digital Railway.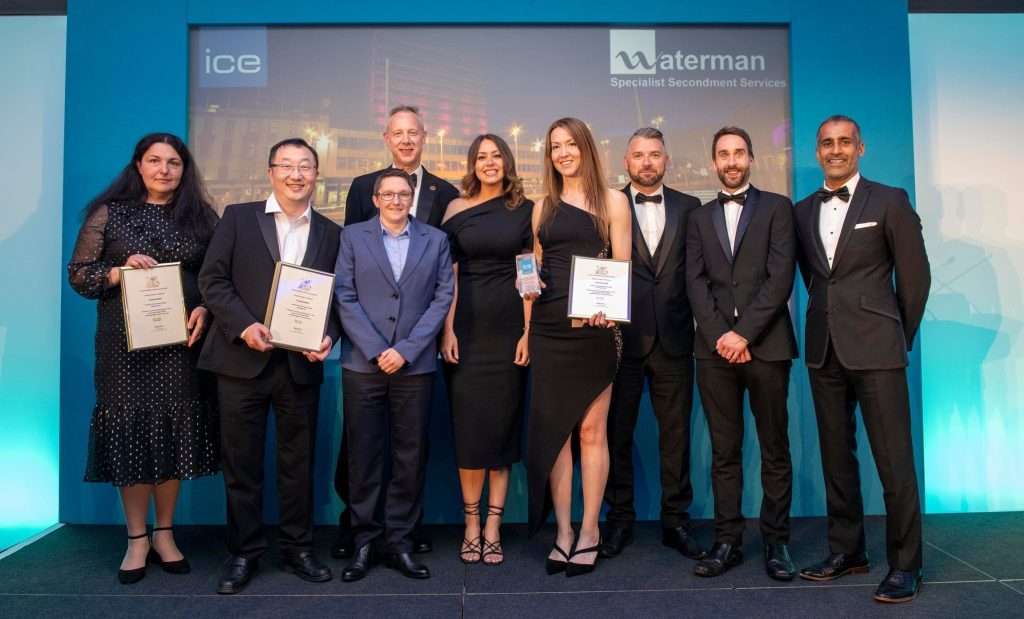 Waldeck colleagues were joined on the evening by peers from Network Rail and Nottingham Trent University as they celebrated the best of civil engineering from across the region.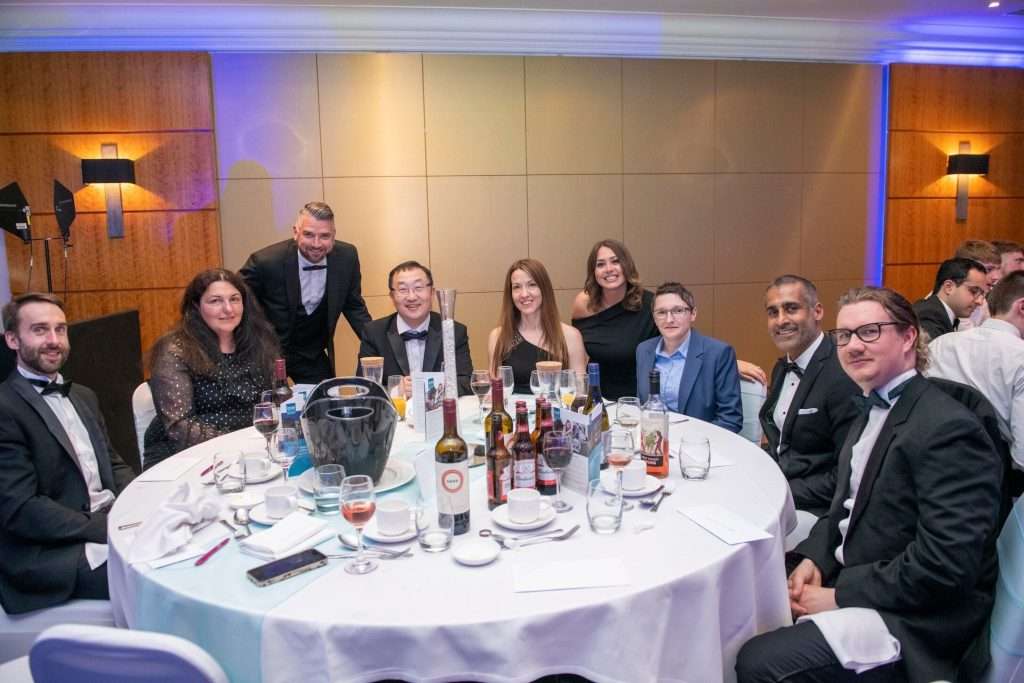 The event, which brought together professionals from across the industry to celebrate the achievements of various projects, individuals, and organisations committed to shaping the future of engineering, as well as inspiring talks from two key note speakers.
ICE President Keith Howells, shared an insightful vision on the future of the engineering sector. His emphasis on the cumulative impact of citizens and engineering professionals in steering the industry towards a sustainable future resonated deeply with the evening's guests. Howells' words underscored the collaborative effort required to ensure a harmonious coexistence between technological advancement and environmental stewardship.
Professor Danielle George, shared an insightful project showcase serving as a testament to her unwavering passion for Science, Technology, Engineering, and Mathematics (STEM), leaving a lasting impression on the room, further fuelling the enthusiasm for the transformative potential of STEM education.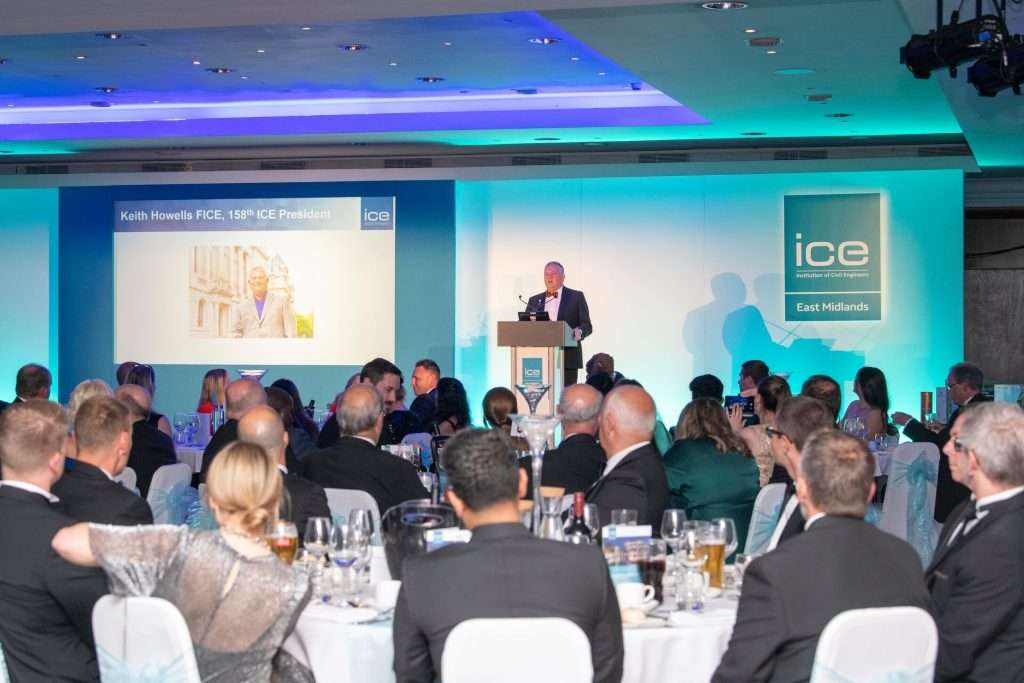 Well done to all this year's winners and thank you to the rousing speakers. The awards highlighted the power of collaborative efforts in pushing the boundaries of engineering knowledge and practice both now, and into the future.