The award criteria focused on the use of innovation by consultants to ensure projects meet their technical specifications, come in on time and on budget, and are managed effectively in the long-term.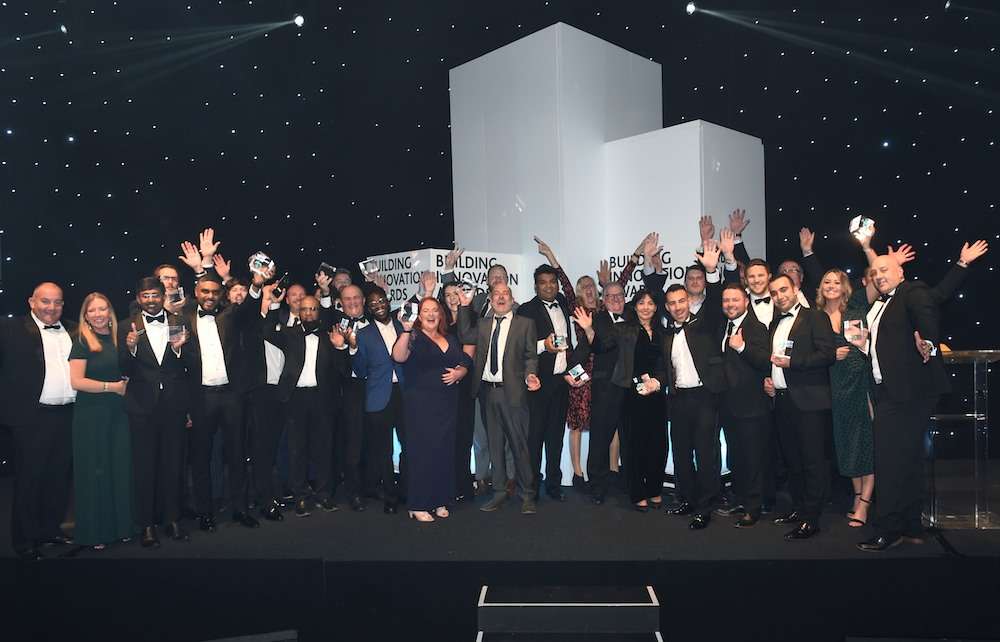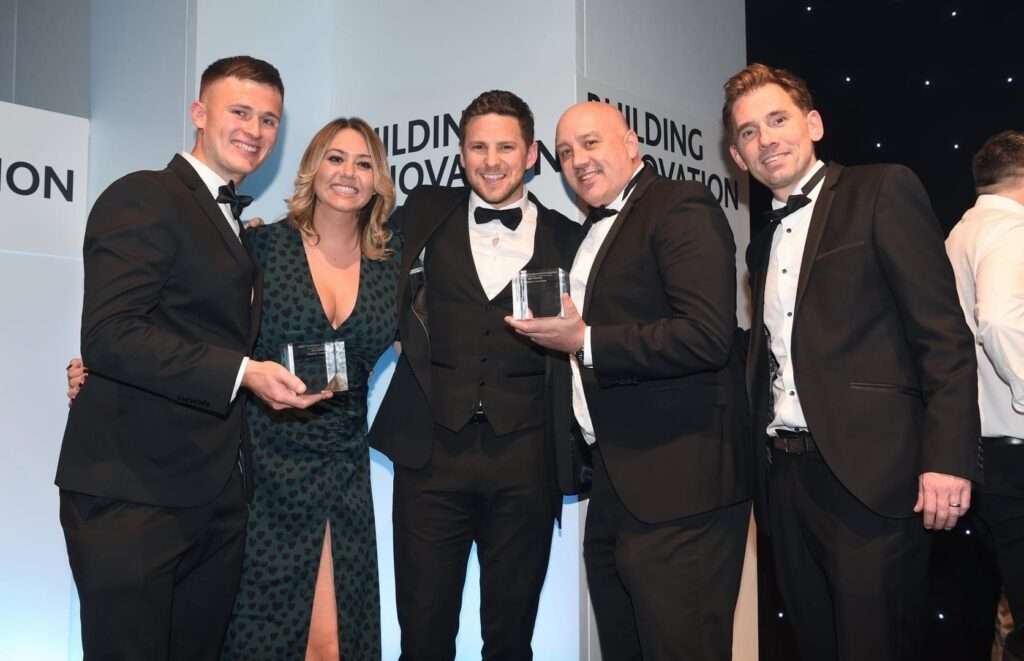 We caught up with the team to summarise some of our award submission answers:
1. How are you harnessing ground-breaking technology such as automation or the Internet of Things to bring efficiency and consistency to the design process?
Mark Greatrix, Director of Digital & Technologies answered:
As a company we strive for efficiencies, and automating tasks is therefore a core focus. We utilise and create digital data daily, and being smarter with how we leverage that within our designs offers both time and resource benefits.

Working with visual programming software such as Dynamo and Python, we have enabled the automation of routine tasks within our design authoring packages. This runs from basic tasks such as setting up title sheets, templates, drawing views and annotations through to extremely complex algorithms which consists of 1000's of nodes to recognise and automate 3D Model objects from within vast point cloud data sets. The later posing time-based efficiencies over and above manual tracing of point cloud data to create 3D model objects.

Working with Network Rail on their digitalisation of infrastructure ambitions, we now deploy these scripts to automate BIM models within 20-30 seconds, compared with 5-6 hours of manual overlay and creation from the point cloud data set.

Further to this, we have worked closely with our engineers to develop machine learning techniques for object and defect recognition. Once again this has been particularly useful on our rail projects where we are now able to allow the artificial intelligence to undertake the initial review of the assets via high resolution imagery. The machine will then identify and categorise the defects in line with the required standards. This has presented a huge time efficiency, in such that our engineers now only undertake the validation and sign off of these automated reports.

Our automated and pre-planned flights for our drone surveys enable us to remotely plan the survey, ensuring we utilise the technologies extremely efficiently when we arrive at site. The rapid data collection this approach allows us, now sees us concluding surveys within minutes, rather than hours or days.
---
2. How are you helping to create greener buildings and infrastructure that are "future ready"?
Luke Mitchell, Associate Director for Mechanical & Electrical Engineering answered:
Creating and delivering sustainable building design underpins every project we undertake. Waldeck's functions through a successful and award-winning team who have a passion for providing exceptional design and consultancy to clients across the UK. Through specialist advice, we enable our clients to deliver projects with reduced environmental impact and buildings which focus on improving the health and wellbeing of occupants.

We take a 'whole life' approach, considering both the embodied and operational impacts of our projects, whilst driving clean construction, future proofing and performance verification.

We were recently winners of the CIBSE Yorkshire Project of the Year for IKEA's flagship eco retail store. This building is proof of future-ready M&E design by achieving the celebrated status of being named as the first retail unit to achieve BREEAM UK New Construction Post Construction rating of over 90%.

Additionally, the evaporative cooling system using recycled rainwater on the project also achieved accredited British Research Establishment (BRE) innovation recognition. This recognition is only awarded for exemplary performance and innovation that is not included within, or go beyond the requirements of the assessment criteria. Waldeck's innovative design knowledge and use of an evaporative cooling system using recycled rainwater created a significant impact on carbon emissions, energy use and of potable water usage.

Waldeck are extremely conscious that we work on buildings that have design lives of decades. Decades when society will have different needs and technologies will change, decades when climate change will bring more extreme weather and also a phase-down of fossil fuels. We evaluate four key aspects at the start of each project; carbon dioxide impact, occupant environment / wellbeing, technology and natural resource. By assessing these four prime factors of future variables, it allows us to always have a clear focus on maintaining a long lasting and sustainable built environment.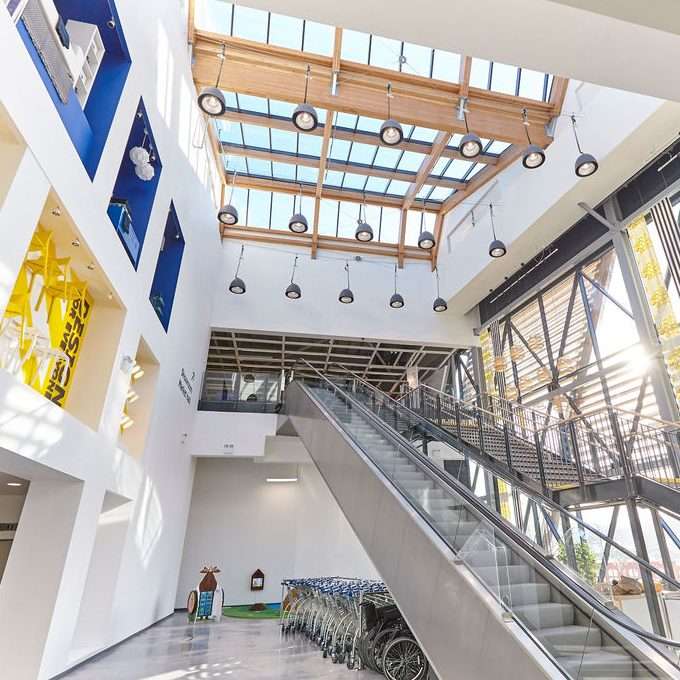 ---
3. How are you integrating digital, data and design to improve the performance of an asset across its whole lifecycle?
Veronica Ruby, Associate Director of Digital & Technologies shared:
Capturing existing data rapidly and efficiently has become a fundamental step in our design process. Not only does this de-risk our design process considerably, by enabling us to coordinate and base our design upon the correct information. It also enables us to capture, understand and progressively review assets across their lifecycle. This has presented a huge step change in how we can accurately analyse assets condition over time, providing measurable and non-subjective viewpoints on them at any chosen moment in time.


This approach has also enabled us to retrospectively bring clients existing assets and infrastructure into the world of 3D. Developing data rich BIM models of environments and assets which only have 2D or paper legacy information has enabled clients to integrate far more of their portfolios and estates with new 3D data. This has been fundamental for our clients to better understand and manage their assets more effectively and efficiently. Being able to analyse and assess our clients' assets accurately over time, we have enabled them to reconsider maintenance regimes and focus efforts where they are required, rather than having to perform more reviews and assessments due to previously lack of quantifiable data.


Undertaking building physics assessments, for light, heating, ventilation, and even pedestrian flow has also been key to improving assets functionality and performance over its lifecycle. Within our designs, we can understand how lighting changes impact users and energy consumption. This is similar with our pedestrian flow analysis where we can optimise and plan internal spaces, accurately locating lifts, stairs, corridors, and furniture to where they aid and improve the user experience of the environment.
---
4. Tell us about your focus on training and upskilling your workforce to help employees bring new ideas to the table.
Hannah Cook, Head of Marketing & Communication shared:
Although within the engineering industry the focus is often on project delivery and getting results for clients, we pride ourselves on looking inwards to our staff and ensuring they are working in an empowered culture where they are valued and nurtured. We work to ensure that Waldeck is a place where people want to work, can progress in their career and can make a difference through new ideas and innovation.

We recently placed on the New Civil Engineer (NCE) 'Power List' as one of their top 100 companies to work.

At Waldeck, our people are at the heart of everything we do, as a service-based organisation, we support our people to explore their passions and unlock their potential through their development and training. Across our network of offices, development is key in encouraging our team to reach the next level in their career and be the best they can be.

Our Academy Programme, Graduate Scheme and Knowledge Transfer Partnership are just three examples of how we have recently nurtured up-and-coming talent, bringing in aspiring school and university leavers to the organisation and providing them with both training and a rigid support structure to ensure they excel within their chosen career.

Our commitment for training spreads beyond 'young talent' and we are committed to the learning and development of staff throughout the entirety of their career, including:
Utilisation of external training providers
Investing in the skills and capabilities of our employees, with an emphasis on the responsibility of each employee to take ownership of their own development
Recruiting and training employees to have the skills, experience and commitment to meet our clients' and the organisation's current and future needs
Supporting additional degrees, courses and Chartership routes
Promoting and rewarding employees on the basis of merit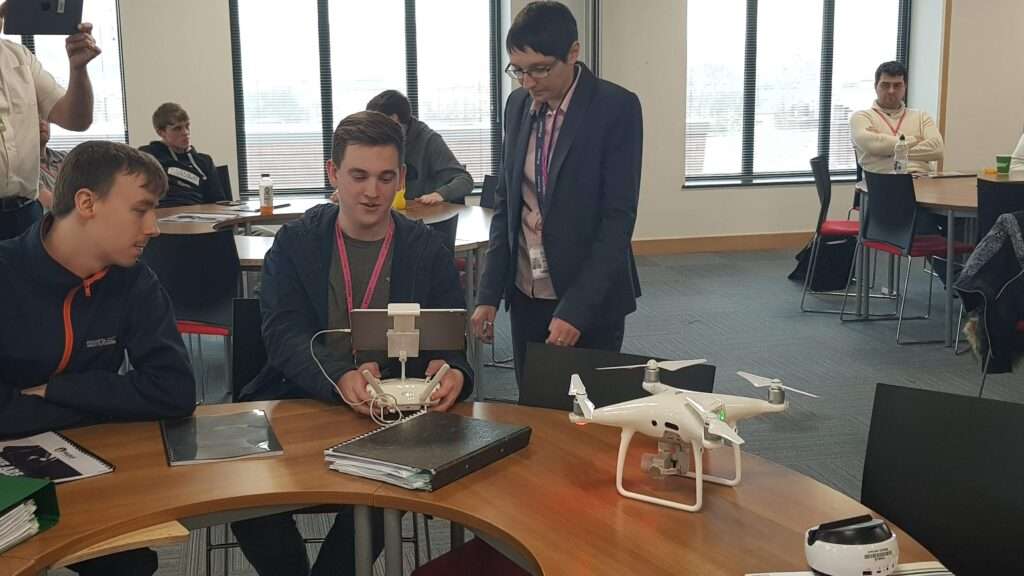 ---
To find out more about how Waldeck can support your next project, please don't hesitate to get in touch with the team by calling 08450 990285.