Waldeck were appointed by WCS Care as Project Managers, Employers Agent, Quantity Surveyors, Principal Designer and Clerk of Works on the innovative Warwickshire care home, which was designed to support adults with mobility needs, dementia and hearing loss.
Designed by Warwick-based Robothams, Woodside Care Village is a care home with 12 family-sized households, decorated in one of three lifestyles based on town, country and classical living. Up to seven people, who share similar care needs, interests and backgrounds, live together in each house, supported by a team of staff.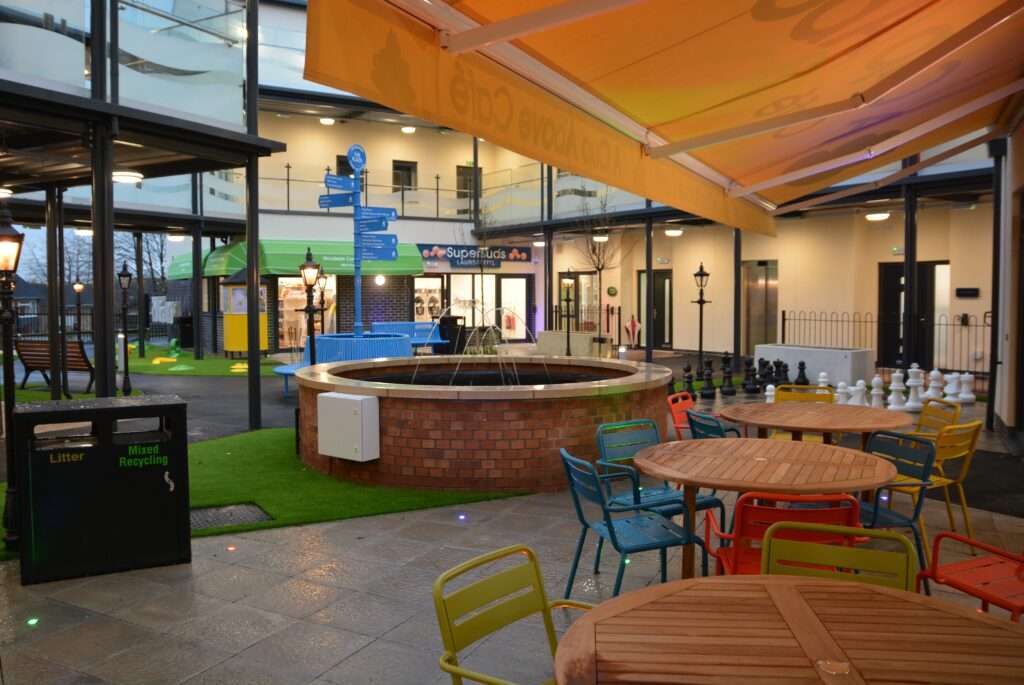 Two of the households are dedicated to the charity's deaf service, Deafinitely Independent, and are supported by staff trained in British Sign Language.
The village has its own spa, as well an outdoor plaza – accessed by external walkways – featuring a hair salon, cinema, shop, launderette, and gardens with a bike track, outdoor gym equipment and water features.
Kirsty Tune, Associate Director – Head of Care at Waldeck, shared of our involvement:
"To be able to undertake an enhanced project management role for this project on behalf of WCS care was a privilege and a pleasure.

"Waldeck's role went beyond the usual Employer's Agent role whereby we worked with the project team to create a unique and innovative care home that has helped WCS Care achieve their aspirations of creating a 'home away from home' for residents to enjoy.

"To see this project win this award is fantastic news and I am delighted it now gets an opportunity to be a finalist at the national awards."
Ed Russell, Chief Executive of WCS Care, said:
"We're delighted that Woodside Care Village has been recognised for its innovative design and construction regionally – and are keeping our fingers crossed ahead of the national finals.

"Design is fundamental to supporting us with our approach to care and we've challenged typical thinking about what a care home looks like. It means we're able to really focus on quality of life, providing plenty of opportunities for people to continue enjoying what they've always done."
Steve Turner, Construction Director at Deeley Construction, said:
"The design of the building, combined with the quality of care delivered by WCS Care, ensures that each resident maintains the sense of freedom and independence they're used to, along with support if and when they need it.

"Features such as the outdoor plaza – where the shop, launderette and hair salon are – would look at home on any high street with shopfronts and signage to give them a real community feel, and the smaller households are more representative to what people are used to.

"It's fantastic to hear that we have been named as a finalist in the national LABC People & Place Awards for this project, as it is one that we are extremely proud of given the positive impact it is having on people living inside the home and in the wider community, while highlighting the high quality of work that was delivered."
As a regional winner, the project now has the chance to take home a national prize at a ceremony at Park Plaza, Westminster Bridge, London in the New Year.
---
To find out more about how Waldeck can support your next project, please don't hesitate to call Kirsty and the team on 08450 990285.