Sophie will graduate from her Interior Architecture & Design degree at Lincoln Cathedral in September 2023, having submitted her dissertation in April and her final projects in June.
Sophie shared:
"So far I've been really enjoying the collaborative working environment that the Architecture & Digital Capture teams at Waldeck have, so I look forward to continuing to work in that environment and further progressing within my role as a full-time member of the team!"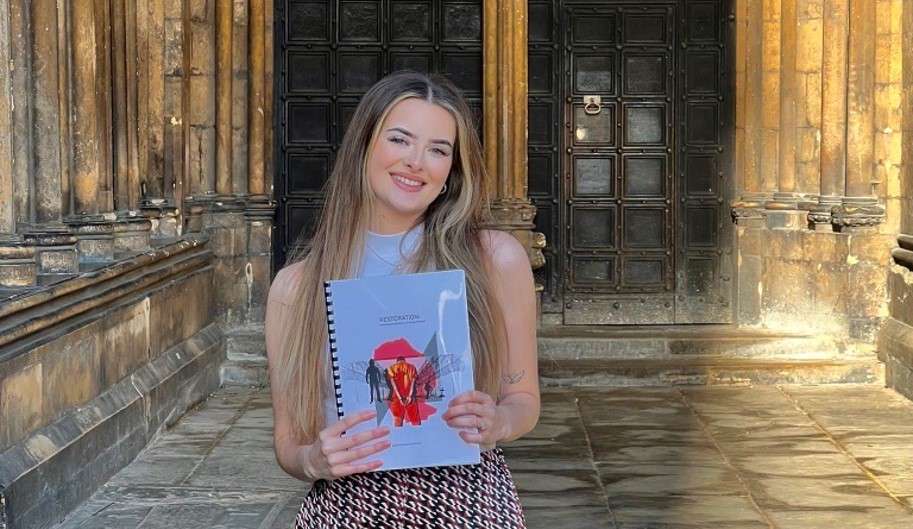 Director of Architecture, Stuart Denniss, shared:
"We are delighted to welcome Sophie to the team following a successful work placement. Sophie joins us during a period of continued growth and I have no doubt the skills and fresh ideas she brings with her from University will feed into our current experienced team and support the production of practical, buildable and cost-effective solutions for our clients."

"Recruiting and investing in local people to develop the next generation of construction industry talent is high on Waldeck's agenda. We are committed to continuing our engagement with our local community, and partners such as the University of Lincoln to support young people in the next chapter of their careers, and Sophie's story so far is testament to this."
Sophie recently presented her final year university project 'Restoration' at the Universities showcase event, and shares more about her project below: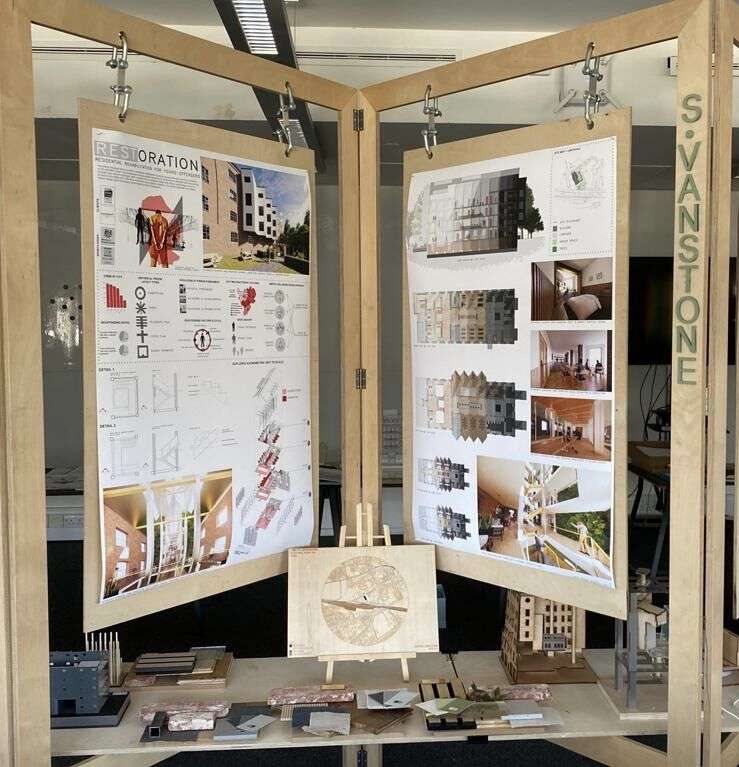 Image: Sophie's project on show at the University of Lincoln
'Restoration' is a proposal for a residential rehabilitation facility for young offenders, serving a sentence in YOI and HMP Lincoln.

Young offenders involved within the prison system are often discarded by their community, increasing the likelihood that these offenders will commit further crimes. Environmental factors play a huge part in crime rates, especially when an offender has an unstable background. Young offenders often lack accessible rehabilitation facilities prior to rejoining society and are therefore unable to rebuild or improve their lifestyle. The rising violent crime within the East Midlands suggests that the current prison system does not successfully rehabilitate or support these young people in rejoining the community.

The rehabilitation facility is centred around the re-integration of offenders back into society, through multi-sensory strategies. With a specific focus on biophilic design and sensory psychology, the overall project aim was to be able to reduce the number of re-offenders entering the prison system. Rehabilitation that is focused on sensory psychology allows for the gradual transition of offenders learning how to reintegrate successfully after prison.

Further research into wellbeing design shows the positive improvement that it has on the offender's overall mental, physical and spiritual health. By having a connection to the surrounding nature within the site, offenders are able to feel comfort within the interior spaces. The incorporation of inclusive and nurturing zones within social spaces also help to encourage social interaction and relaxation, therefore promote a better mindset to aid the transition back into society.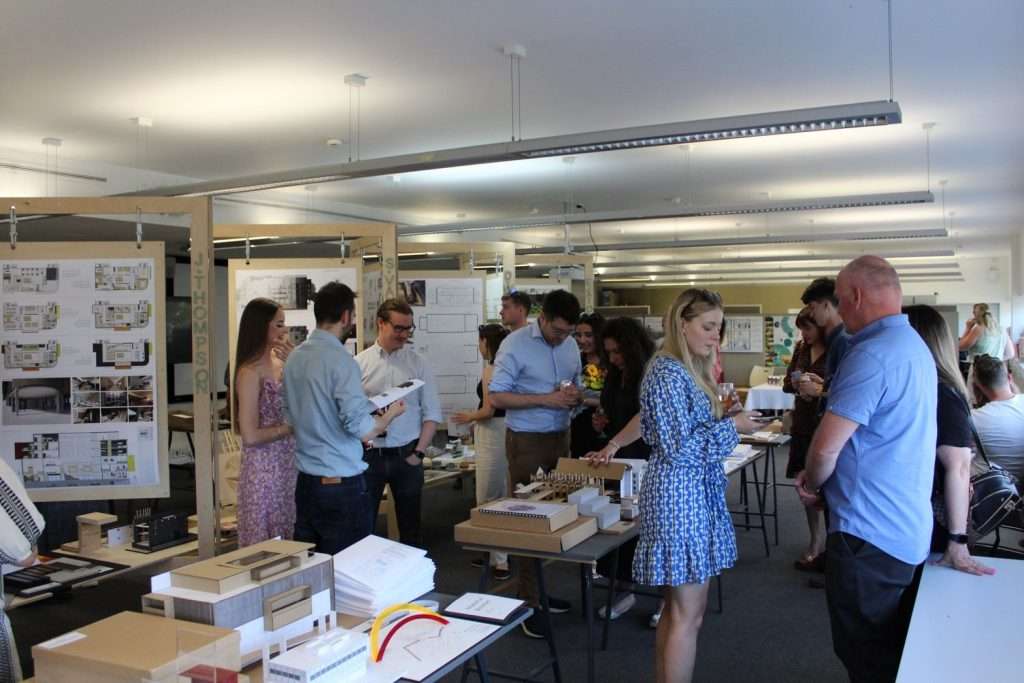 Image: Some of the Architecture team showed their support and attended Sophie's end of year show
---
Find out more about the services our Architecture team offer here >