Waldeck were appointed by Buckingham Group Contracting Ltd (Buckingham) to help create the new station which will boast a 633 space multi-storey car park, new station concourse with access to all platforms and a new pedestrian route via an access tunnel to a new bus interchange.
OUR INVOLVEMENT
Our team led the multi-disciplinary team for this complex project which included Civil and Structural engineering and Architectural services whilst working collaboratively with Buckingham and key stakeholders at Coventry County Council and Network Rail.
Find out more about our team's involvement as we break down our solution into steps below: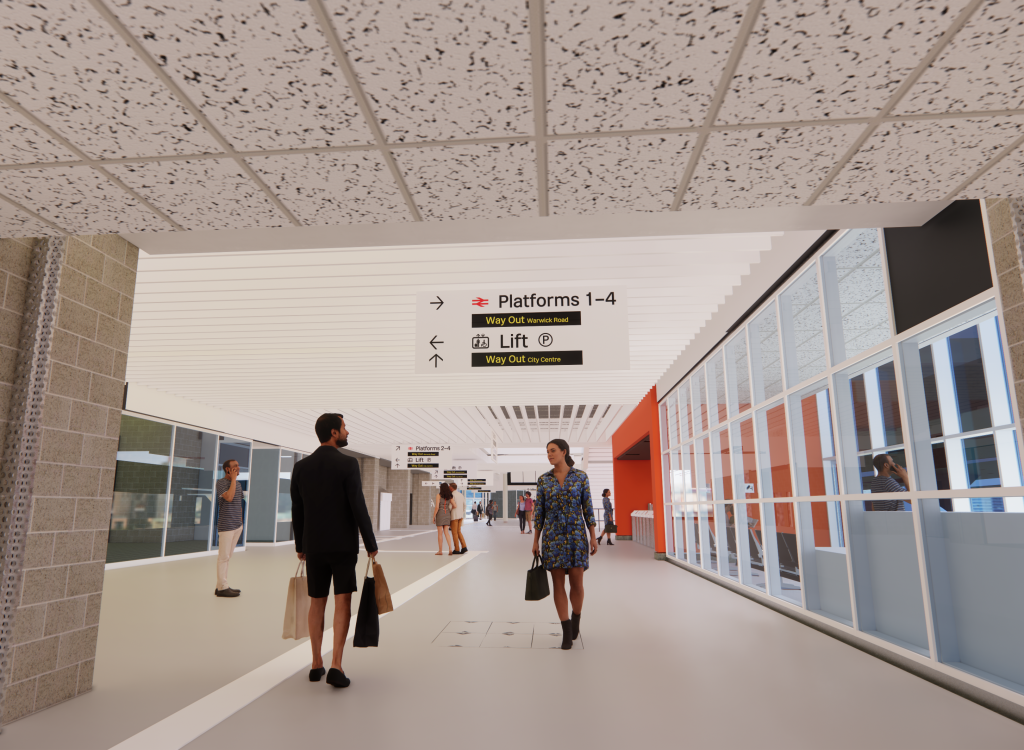 Step 1: Design
Our team began working on the project following the receipt of the GRIP 4 Design from the Concept Designers. Waldeck then:
Undertook an initial design review and offered value engineering options to the main contractor and client
Continued the design into GRIP Stage 5, ensuring Network Rail requirements and specifications were incorporated and approvals achieved
Coordinated our design with other live schemes of work at the railway station
Acted as Lead Designer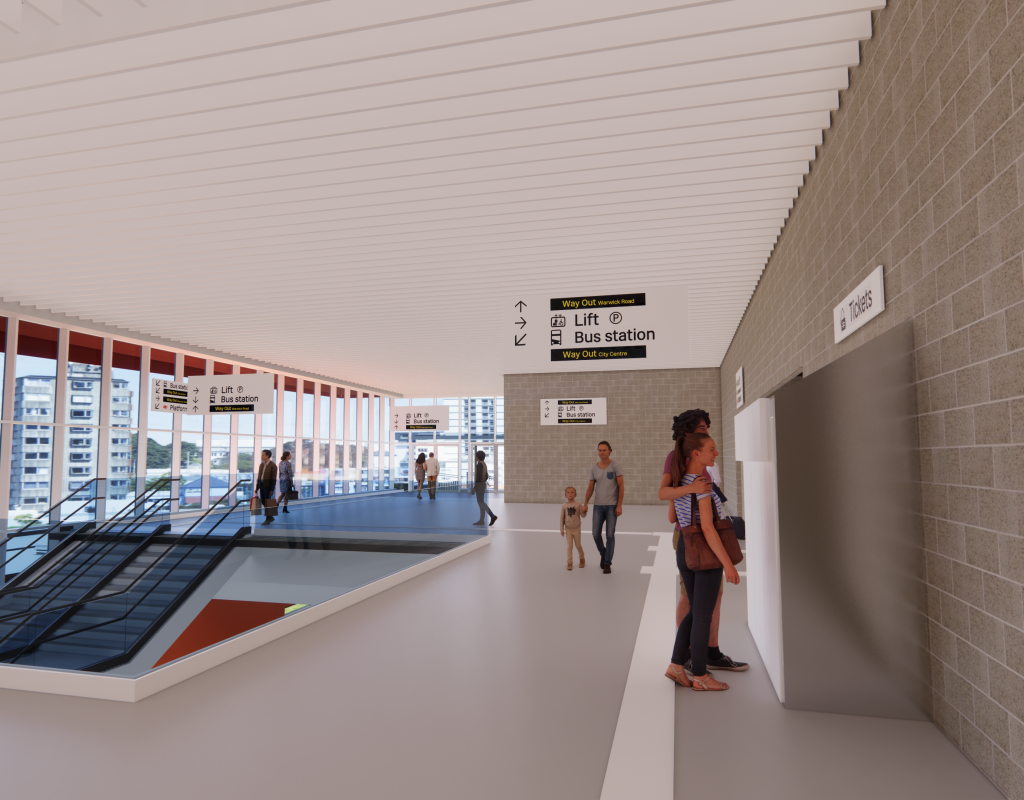 Step 2: Development
Once the initial designs were complete, our team:
Developed and incorporated the scheme design with Phase 1 of the project in conjunction with the consultants and the contractor
Developed and managed a federated BIM model for the scheme
Co-ordinated the design throughout, utilising a BIM-led approach with the client and consultant team
Managed and co-ordinated various design submissions for Network Rail Approval in accordance with the GRIP design Stages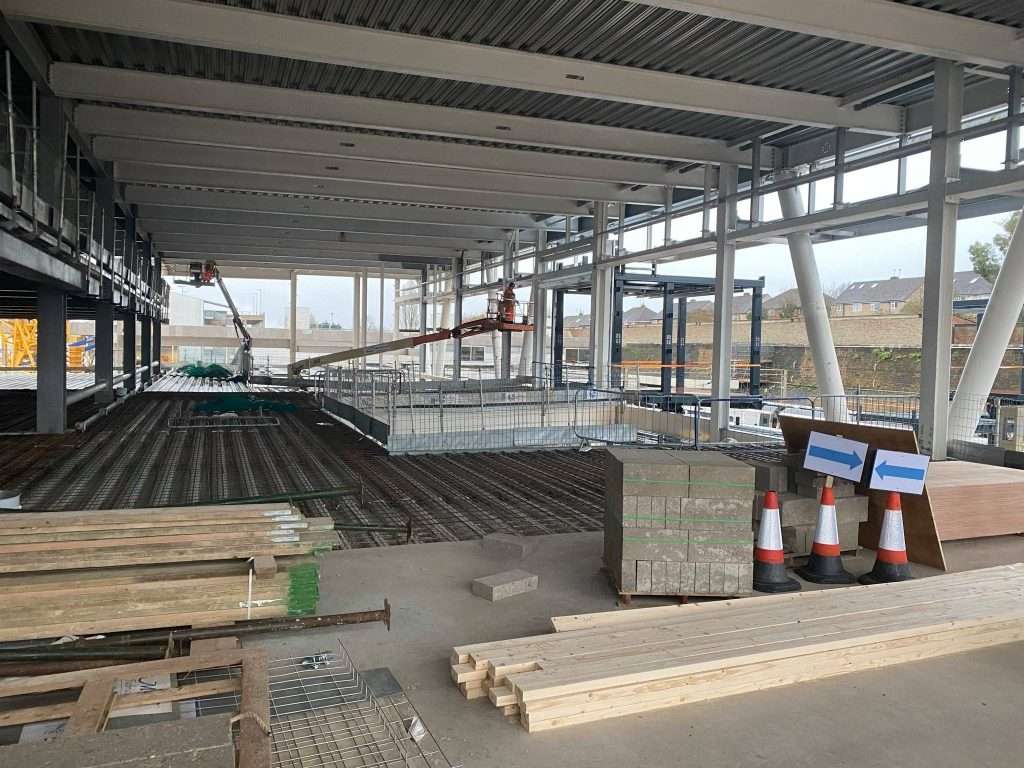 Step 3: Delivery
Once the designs were signed off and approved, our team then supported Buckingham Group with the delivery of the scheme on-site:
The team provided site based delivery support
We worked as the Lead Designer to ensure a collaborative delivery
Continued management of the Network Rail processes required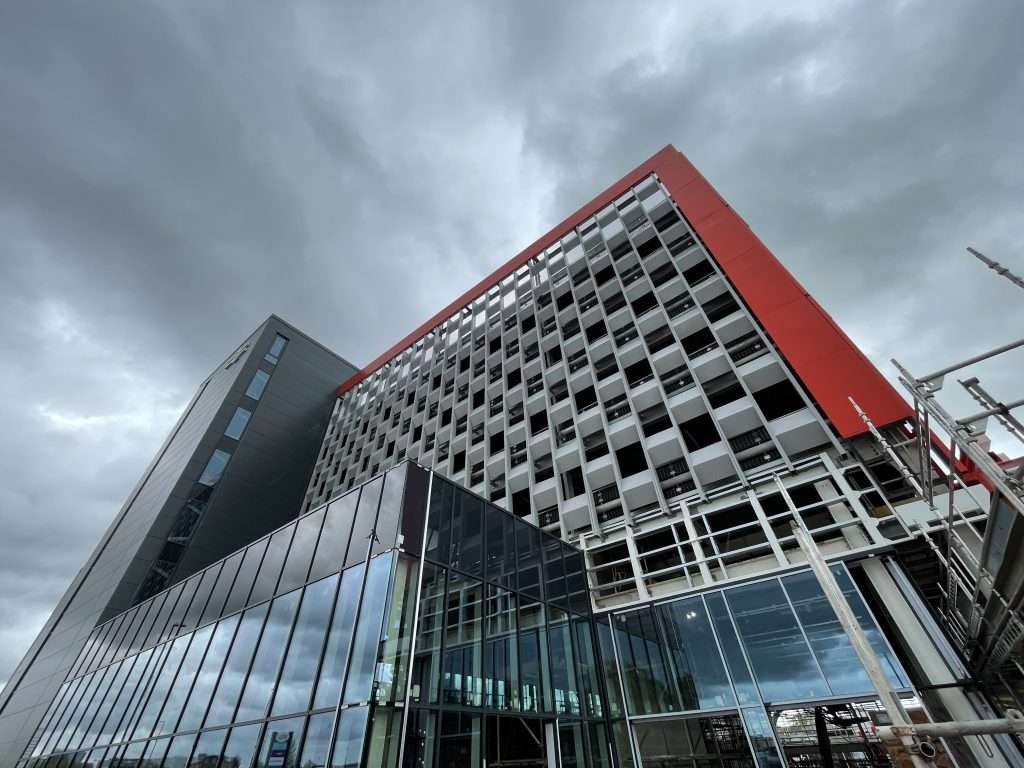 Step 4: Results
Waldeck led the multi-disciplinary team for this complex project which included a range of infrastructure interfaces and complex stakeholder engagement.
Interfaces include new public open space, a new bus interchange, station and platform access and highways works, all in accordance with Secure By Design and Safety In Design Of Stations (SIDOS) criteria.
The scheme followed Network Rail's GRIP process which provided design assurance through the project evolution for the concourse areas which included welfare, retail and office spaces in the station.
The project is an architecturally clad, multi-storey car park at the upper levels, designed in accordance with ICE car park designers handbook.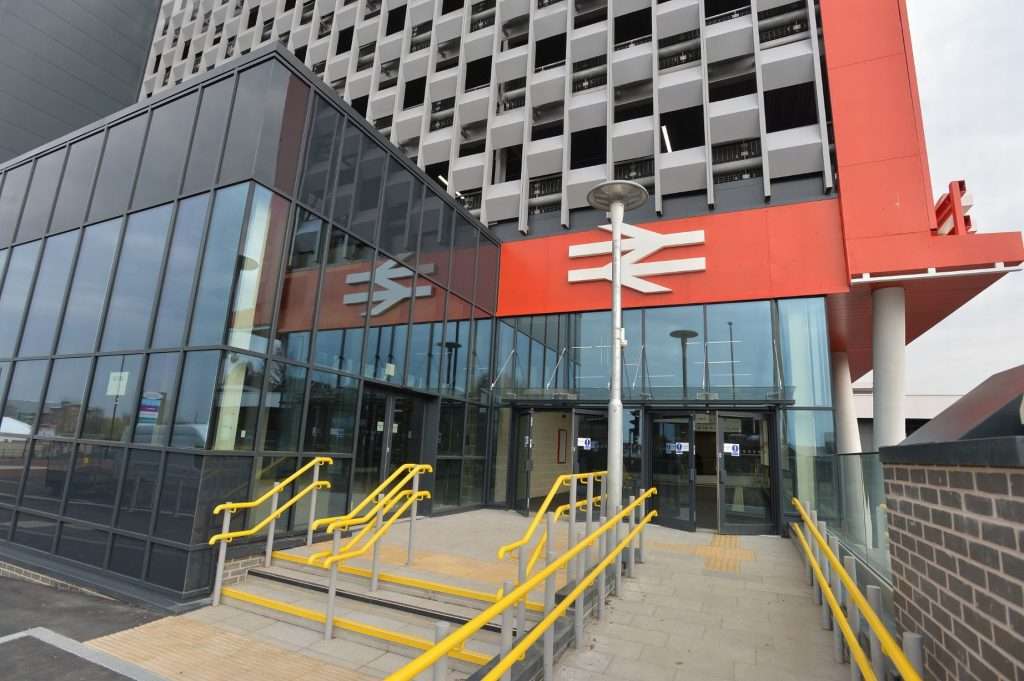 client comment
Gary Cartwright – Senior Design Manager at Buckingham Group added:
"It has been a challenging build given everything that we have faced with the global pandemic, material shortages and more recently the huge price inflations, however after three years of hard work from everybody involved it is fantastic to see the facilities open to the public so thank you all for your commitment throughout this project."
Team Comment
Neale Stephens, Divisional Director at Waldeck shared:
"Using BIM principles alongside our integrated digital software packages, including Revit, assisted heavily with design co-ordination throughout the project and ensured that the design process continued effectively with teams operating remotely during the pandemic.
"Overall, the team collaborated exceptionally on both the client and Waldeck sides, working well together with a flexible and 'can-do' approach being adopted by all.
"The completed station and bus interchange looks fantastic and has been shown to be fit-for-purpose as rail travel continues to rise again following the pandemic. As individuals and a team, we have all gained a sense of pride and achievement, especially as we are seeing such positive feedback from the community across online media coverage."